<![CDATA[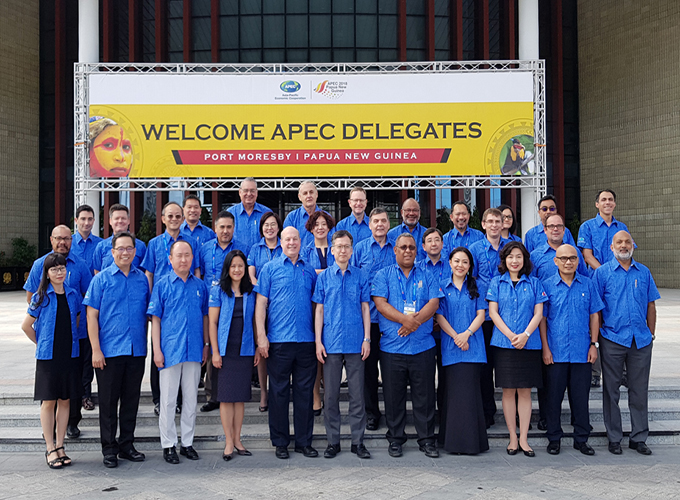 APEC officials prepare to welcome foreign delegates from 23 countries. Image: Apec.org
Pacific Media Centre Newsdesk
Chinese President Xi Jinping left Beijing today for state visits to Papua New Guinea, Brunei and the Philippines – and the Asia-Pacific Economic Cooperation (APEC) leaders summit in Port Moresby.
During Xi's stay in Papua New Guinea, he will also meet with leaders from the Pacific  countries that have established diplomatic ties with China amid growing political rivalries over the region, reports Xinhua news agency.
Xi was invited to pay the visits by Governor-General of Papua New Guinea Bob Dadae and APEC host Prime Minister Peter O'Neill, Brunei's Sultan Hassanal Bolkiah, and Philippine President Rodrigo Duterte.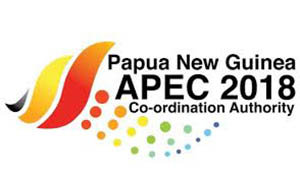 He is arriving amid growing controvesy over the extravagant spending for APEC and allegations of corruption in a nation troubled by deep crises over education and health.
More than 200 Chinese media personals are already making tracks to be in PNG for the state Visit and the APEC summit.
Meanwhile, opposition Kavieng MP Ian Ling-Stuckey has severely criticised PNG's 2019 Budget.
He said too much money had been spent on a Port Moresby-centred APEC, but now was the time to deliver the policies that could tap into all of the potential benefits of APEC and distribute them throughout the country.
The cost of the two-day APEC for PNG is reportedly more than 200 million kina (about NZ$90 million).
'Opportunity squandered'
"This opportunity has been squandered. Instead, the 2019 Budget has dished up anti-APEC policies such as new taxes on trade and protectionist language," Ling-Stuckey said.
"We have demonstrated that we are not being honest in our budget policy with misleading facts and hidden figures.
"This is a big-spending and fiscally irresponsible budget that abandons our new fiscal anchors. This is a disappointing day for the children of PNG, and the O'Neill/Abel government should be ashamed.
"The alternative government is a supporter of APEC. However, we have not been supportive of the expensive way that it has been implemented with numerous questions about contracts that should be referred to auditors.
"Unfortunately, items such as the Maseratis and Bentleys have unnecessarily damaged our international reputation.
As PNG prepared for its first APEC summit, it also expected to have 10,000 delegates to arrive for this meeting, reports EMTV News.
More then 1000 APEC officers are deployed in various parts of the city to ensure the safety of the visitors.
More than 100 foreign nationals arrived on Monday and the number was expected to increase rapidly over the next few days.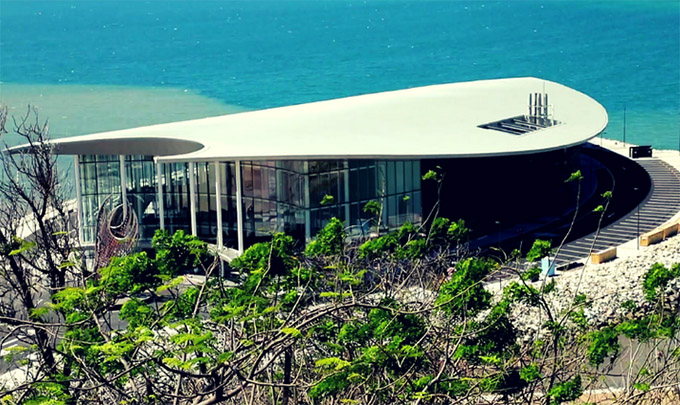 APEC Haus … Port Moresby's custom-designed convention centre especially built for the Asia-Pacific economic leaders' summit. Image: PNG Govt

Article by AsiaPacificReport.nz
]]>