<![CDATA[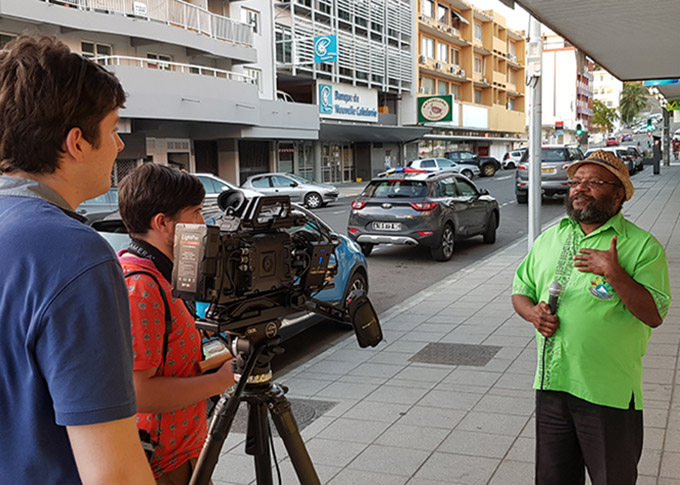 Kanak pro-independence official Victor Tutugoro talking to journalists outside the FLNKS headquarters in Noumea on Sunday. Image: David Robie/PMC
By RNZ Pacific
A leading New Caledonian pro-independence politician, Victor Tutugoro, says governments of Melanesian countries have quietly supported the New Caledonian independence cause.
Tutugoro, second vice-president of New Caledonia's Kanak-ruled Northern province and a Melanesian Spearhead Group (MSG) representative, said that this had been muted in part because of their bilateral links with France.
He said support for the Kanaks had been channelled through the MSG.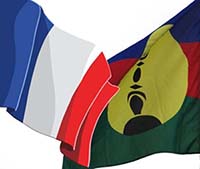 NEW CALEDONIA INDEPENDENCE VOTE: WHAT NEXT?
"The government of Fiji has been very discreet but generally speaking it's been the organisation. With governments it's a different story, they have to be more reserved towards France given their bilateral relation."
Tutugoro, of the Kanak and Socialist National Liberation Front (FLNKS), said he was yet to speak to delegates of the the Pacific Islands Forum (PIF), who visited Noumea for the weekend's independence referendum.
The forum defied France in the 1980s by facilitating New Caledonia's re-inscription on the UN decolonisation list.
French police yesterday reopened the main road between Noumea and the south of New Caledonia after a blockade by protesters had caused tension throughout Monday, the day after the referendum.
This article is republished under the Pacific Media Centre's content partnership with Radio New Zealand.

Article by AsiaPacificReport.nz
]]>