<![CDATA[
Caledonia TV's report on the recent indigenous Kanak and Socialist National Liberation Front (FLNKS) conference on a "post-independence" future for New Caledonia. Video: NCI TV
By RNZ Pacific
Irrespective of the outcome of New Caledonia's independence referendum next weekend, certain conditions need to be met to maintain peace, the French Human Rights League says.
In a statement before the vote next Sunday, the league said the decolonisation process must continue just like the strengthening the basis to create a New Caledonian citizenship.
While improperly declaring themselves to be impartial, consecutive French governments had impeded decolonisation by refusing to tackle the economic system which had a deeply inegalitarian situation to the detriment of the Kanaks and Pacific Islanders, the league said.
READ MORE: Kanak independence struggle gains Maohi support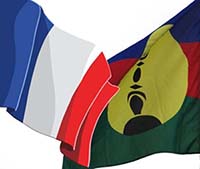 NEW CALEDONIA OR KANAKY? THE INDEPENDENCE VOTE
The fight against racism and discrimination as well as the involvement of civil society remained issues that had been ignored or negated, it said.
Since the beginning of the 20th century, the league said it had denounced the colonial reality in New Caledonia, with its monopolies and domination, which had triggered multiple Kanak revolts.
No matter how the independence vote goes, social justice will remain a precondition for peace, it said.
If the vote fails, New Caledonians will have opportunities to vote again in 2020 and 2023 if one third of the local parliamentary assembly members agree to allow those votes to be held.
This article is republished under the Pacific Media Centre's content partnership with Radio New Zealand.

Article by AsiaPacificReport.nz
]]>