<![CDATA[
Arrested Papuan self-determination protesters in Jayapura this week. Image: Tabloid Jubi
By Benny Mawel in Jayapura
Indonesian police have arrested scores of protesters at a demonstration organised by the United Liberation Movement for West Papua (ULMWP) as they were gathering at Sentani Post 7 in Jayapura.
"Forty-five of us are [being held] at the Jayapura Polres [district police] in Doyo," Sentani regional action coordinator Samuel Wenda told Tabloid Jubi.
Wenda said that the arrests happened around 8am on Tuesday when protesters were gathering before heading off to Abepura.
READ MORE: NZ welcomes new Pacific security declaration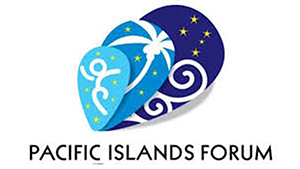 The arrests were made because police said that they did not have a permit for the rally from the Papua regional police chief, Wenda said.
Earlier, Papuan police chief Inspector General Martuani Somin said the ULMWP protest could not go ahead because under Indonesian law prior notification was required.
"On the demonstration it was just a problem with issuing a STTP [receipt of notification], namely issuing a notification on expressing an opinion in public", Somin told Jubi on Monday.
Somin said that the protest action would be forcibly broken up if there was no notification from the organisers of the demonstration.
Protest action
"If they go ahead with the protest action without a notification then it can be broken up by Polri [Indonesian police]," said Somin.
The ULMWP action committee called for the Papuan people to mobilise today and for all the people in the land of Papua to hold joint prayers on Tuesday September 4.
"Whatever the form, we appeal to the ordinary people to hold actions, private and public meetings, seminars and prayers", ULMWP action coordinator Boy Daby said at the Papuan Traditional Council (DAP) offices in Expo, Waena.
The demonstration, which was centred in Port Numbay (Jayapura), raised three issues:
Expressing support for the Republic of Vanuatu and other Pacific countries to raise the West Papua issue at the Pacific Island Forum (PIF) meeting in Nauru which ended yesterday.
Papuan people praying for Pacific nation leaders to deliberate a draft resolution on self-determination for West Papua (submitted by Vanuatu) in the interests of humanity and the suffering of the Papuan people and in the context of creating world peace.
Calling on the Indonesian government to acknowledge the Papuan people's right to self-determination.
When Jubi sought confirmation on the arrests, Jayapura police chief Assistant Superintendent Victor Mackbon said that they had only been "secured".
"We just secured [them]. We want to seek clarification because the permit for their demonstration was rejected as it did not fulfill the requirements.
"We'll question them and explain things. They'll be returned home this afternoon. We were just eliminating a threat to Kamtibmas [public law and security]," said Mackbon.
Translated by James Balowski for the Indoleft News Service. The original title of the article was "Demo ULMWP, 45 orang ditahan di Polres Jayapura". Benny Mawel is a Tabloid Jubi reporter.


Article by AsiaPacificReport.nz
]]>