<![CDATA[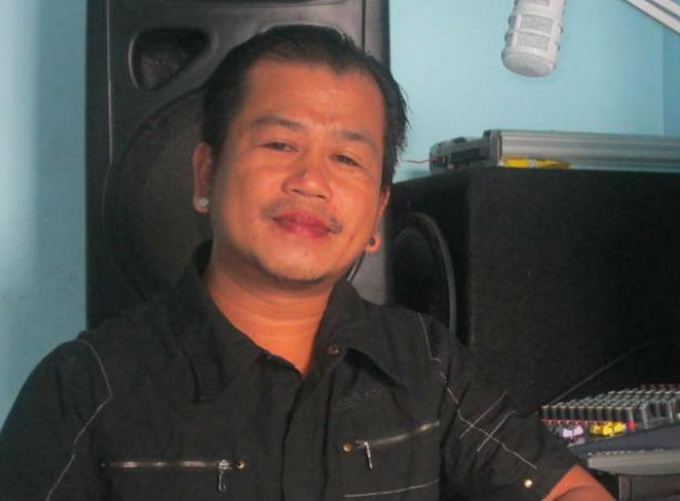 Philippine radio journalist Joey Llana … shot at least 14 times in ambush as he drove to work at Radio DwZR in Legazpi City. Image: RSF Paris
Pacific Media Watch Newsdesk
Reporters Without Borders (RSF) has condemned the killing of Philippine radio journalist Joey Llana near Legazpi City, at the southeastern tip of the island of Luzon, and has called on the authorities to do everything possible to find those responsible.
Joey Llana, 38, was gunned down yesterday as he drove to work at Radio DwZR in Legazpi City, where he hosted a morning radio programme, reports the Paris-based global media freedom watchdog RSF.
Local police said he was hit at least 14 times in the head and body by shots fired by five unidentified gunmen.
The police have not yet identified a motive but a relative said Llana had recently received death threats, which suggested that he had been targeted in connection with his work.
President Rodrigo Duterte's spokesman, Harry Roque, condemned the murder and said it would be investigated by the Presidential Task Force on Media Security.
"We condemn radio journalist Joey Llana's murder in the strongest terms as it is a serious press freedom violation, and we welcome the decision by the president's office to open an immediate investigation and its declared desire to render justice to the victim," a statement from RSF's Asia-Pacific desk said.
"The Philippines, which is one of the most dangerous countries for journalists in Asia, must do everything possible to effectively combat violence against the media and impunity for this violence."
Third journalist killed
If the initial suspicions are confirmed, Llana will be the third journalist to have been murdered this year in the Philippines in connection with their work, reports RSF.
Newspaper journalist Dennis Denora was slain in a similar fashion in the southern province of Davao del Norte in June, as was radio show host Edmund Sestoso in the central province of Negros Oriental in May.
At least six other journalists have been killed in connection with their work since Duterte, who is prone to virulent verbal attacks on the media, was elected president in 2016.
The Philippines fell six places in RSF's 2018 World Press Freedom Index and is now ranked 133rd out of 180 countries.

Article by AsiaPacificReport.nz
]]>