<![CDATA[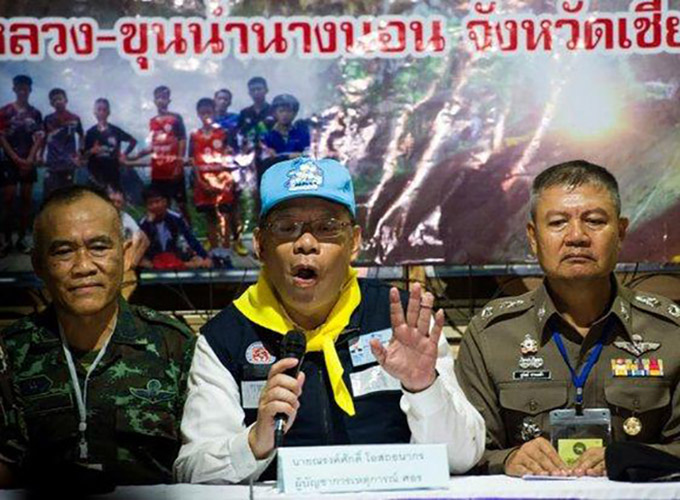 Search and rescue coordinator Narongsak Osotthanakorn (centre) announces that all 12 boys and their coach have been safely rescued from their cave in Thailand. Image: Bangkok Post
A Danish diver involved in the mission to successfully save 12 boys and their football coach from flooded Tham Luang cave in Thailand has hailed the children as "incredibly strong", reports the Bangkok Post.
Ivan Karadzic, who runs a Thai diving business, described their treacherous escape journey as unprecedented.
"They [are being] forced to do something that no kid has ever done before. It is not in any way normal for kids to go cave diving at age 11," he said Ivan Karadzic.
"They are diving in something considered [an] extremely hazardous environment in zero visibility. The only light that is in there is the torch light we bring ourself," he told the BBC in an interview.
The boys, aged from 11 to 16, and their 25-year-old coach, ventured into Tham Luang cave in Chiang Rai's Mae Sai district on June 23.
They became trapped when heavy rains flooded the cave. Two British divers found them on July 2 on a slope in pitch darkness 4km inside the cave.
More than 100 divers have helped with the extraction. Conditions were so dangerous a retired Thai Navy Seal died on Friday while trying to lay out oxygen tanks underwater in a tunnel, and the rescue chief at one point dubbed the operation "Mission Impossible".
Oxygen tanks
Karadzic, who was stationed about half-way along to replace oxygen tanks, said the rescue workers had feared the worst.
"We were obviously very afraid of any kind of panic from the divers," Karadzic said.
"I cannot understand how cool these small kids are, you know?
"Thinking about how they've been kept in a small cave for two weeks, they haven't seen their mums. Incredibly strong kids. Unbelieva­ble, almost," he added.
The chief of the Tham Luang mission officially announced last night that the rescue of all 13 people trapped in the cave had been accomplished and the restoration of the area would follow.
Rescue operation chief Narongsak Osotthanakorn told a media conference at the Pong Pha Tambon administration organisation near Tham Luang cave that the last group of five trapped people had been extracted.
A doctor and three divers who had been with the 13 people since their discovery had also already reached the main entrance of the cave.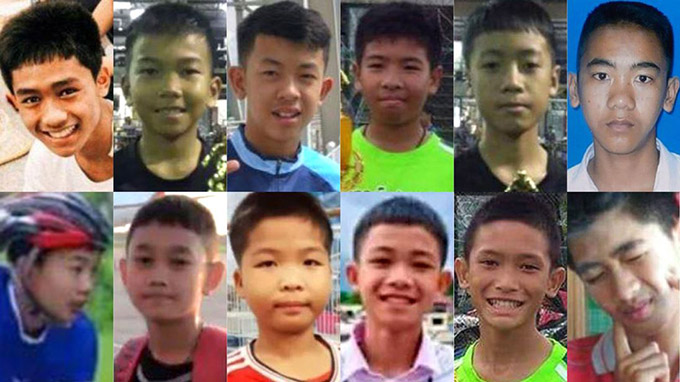 All rescued … the Thai boy cavers. Image: Bangkok Post

Article by AsiaPacificReport.nz
]]>