<![CDATA[
EMTV News report on the National Information and Communications Technology Authority (NICTA) chief executive Charles Punaha claiming the agency would move against unregistered simcards with the deadline at midnight last night. Video: EMTV
Pacific Media Centre Newsdesk

Papua New Guinea's controversial planned deactivation of 1.4 million unregistered simcards has been put on hold following concerns about it threatening lives of people in the Madang province, reports the Post-Courier.
The 11th hour reprieve though is for 14 days.
It was granted as an interim injunction by the National Court in Port Moresby yesterday after opposition Madang Open MP Bryan Kramer filed before Justice Oagile Bethuel Key Dingake.
Here MP Kramer explains the issues in a statement to the National Parliament and republished on EMTV deputy news editor Scott Waide's blog My Land, Your Land: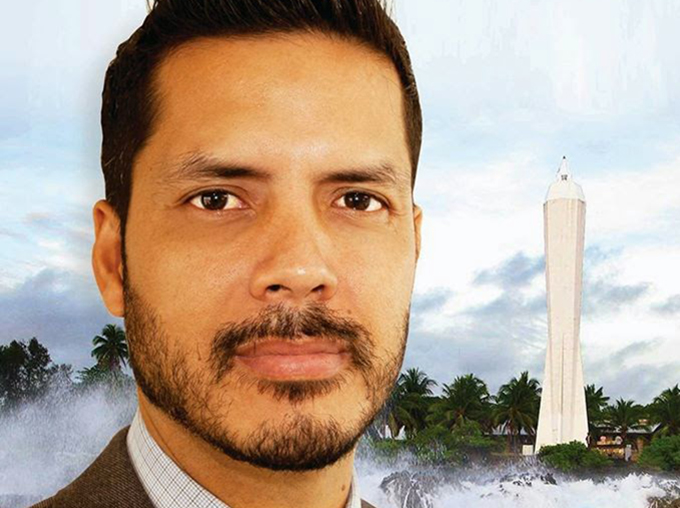 Madang MP Bryan Kramer … "I have been given 14 days to commence and file formal proceedings and serve on NICTA, as well as the state." Image: PNG Blogs
This morning [Monday] I moved an urgent application seeking a stay (stop order) against the National Information and Communications Technology Authority (NICTA) from deactivating some 1.4 million mobile users throughout the country who have yet to register their simcards. The application sought an interim stay and 14 days to commence formal proceedings.
After considering the arguments raised and the issue of short service on NICTA, the court granted by consent interim orders that NICTA is prevented from deactivating any unregistered simcards following the deadline on 30 April 2018. This ends today at midnight.
I have been given 14 days to commence and file formal proceedings and serve on NICTA, as well as the state.
11th hour application
The decision to file an application at the 11th hour before the deadline followed my discussion with Dr Jimmy Aipit on Saturday in Madang.
Dr Aipit has been a pediatrician for Madang General Hospital for the past 12 years. A pediatrician is a medical doctor who specialises in the development, care, and diseases of babies and children.
Dr Aipit raised concerns in relation to the 600 health officers he communicates with on a regular basis who provide life-saving medical advice for patients in the remote and rural parts of my province.
'Grave concerns'
I also shared the same concerns as the majority of my constituents reside in remote and rural parts of my district. They contact me from time to time via mobile telephone to assist at times of emergencies.
Over the years I have I have been contacted directly to assist in maternal emergencies.
Following the discussion with Dr Aipit, I jumped on a plane the same day to fly to Port Moresby to file an urgent application to obtain a stay against NICTA.
My application was filed and heard yesterday (Sunday) exparte (without serving the other party). With the deadline on Monday, the administration judge on duty refused to hear the application and ordered I serve on NICTA and state and matter be adjourned to 10:30am this morning.
Today I explained to the court that I have grave concerns with the looming deadline and the impact of deactivating unregistered sims may result in loss of life and decreased well-being of my constituents in my district as well throughout the country.
Following the court's decision to grant interim stay, 1.4 million people throughout PNG who have yet to register their simcards can be rest assured it won't be deactivated – at least for the next 14 days and/or until the matter is determined by the court.
I am not challenging NICTA's right to impose simcard registration, I am however challenging the manner in which it is imposing on 87 percent of our population who reside in remote and rural parts of our country and the effect it would have on their daily lives.
Bryan Kramer is an opposition Member of Parliament acting for the Madang electorate in Papua New Guinea.

Article by AsiaPacificReport.nz
]]>