<![CDATA[
ANALYSIS: By Megan Darby, deputy editor of Climate Change News
Fiji's presidency of the United Nations climate talks was an unprecedented opportunity for the Pacific island state to make its mark internationally.
But the sudden removal of chief climate negotiator Nazhat Shameem Khan last month, despite praise for her leadership, revealed a rift between the Geneva-based diplomat and capital Suva.
At the centre of the fight is a group of Australian and European consultants brought in to assist the Fiji government to deliver its biggest diplomatic challenge. Shameem Khan had increasingly objected to the prominent role these outsiders had within Fiji's presidency.
In exclusive interviews with Climate Home News, insiders said this eventually led to her ousting, with Prime Minister Voreqe Bainimarama taking the consultants' side. They raised concerns that Fiji ceding control to unaccountable professionals jeopardised a critical year of climate talks.
"In the world of [UN climate negotiations], to see a small island state in the presidency being closely managed and controlled by consultants from developed countries is not good for trust and goodwill," a source from the Fiji delegation told Climate Home News.
"But [the consultants] refused to take a back seat and we had difficulties in relation to this."
Another member of the national staff, contacting CHN independently, said: "Most of their advice and interference was harmful rather than helpful… They undermined us and didn't understand the local dimensions."
Both sources spoke on condition of anonymity.
Fijian PM Statement 070318 by Megan Darby on Scribd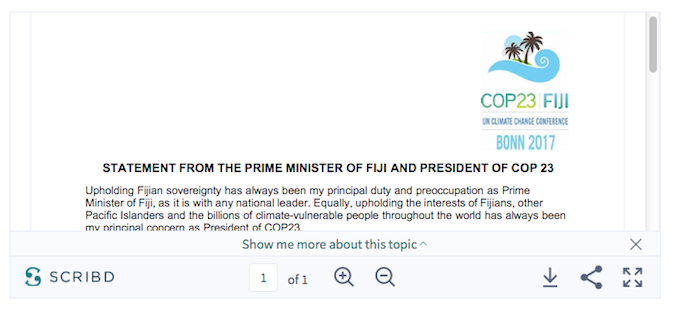 No response at first
CHN asked Bainimarama's office about the circumstances surrounding Shameem Khan's removal, specifically about her objections regarding consultants. But no response was made to this point.
Writing to Climate Home News prior to publication, Bainimarama said any suggestion the country had been unduly influenced was "false and mischievous". After this article was published, he issued a further statement, embedded above.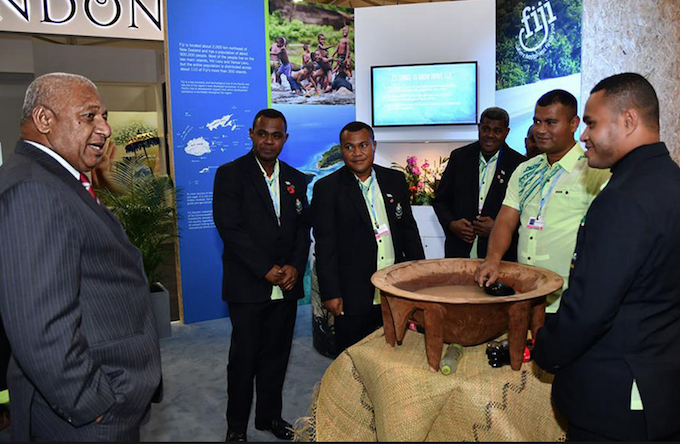 In a speech to the Fijian Parliament on Monday, Bainimarama alluded to the deterioration in the relationship. After thanking Shameem Khan for her work, he said the country needed "a rejuvenated team unquestionably willing to work with all members of the COP23 [climate talks] presidency".
Her replacement Luke Daunivalu, Fiji's permanent representative to the UN in New York, was "a team player", said Bainimarama, with the "personal qualities and experience to shape the consensus for more ambition the world needs to reach".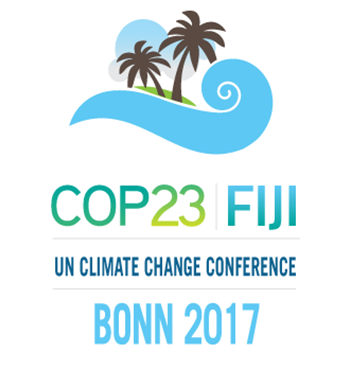 Sources said Shameem Khan raised the concerns in this article with Bainimarama and his attorney general Aiyaz Sayed-Khaiyum over the past six months, as well as directly asking the consultants to keep a low profile.
Lead diplomat: Bonn climate talks must 'restate vision of Paris'
Fiji's presidency of the climate talks centred on the UN Conference of Parties (COP) in Bonn in November 2017 and will continue throughout 2018 to COP24.
To help with the huge undertaking, the Fijian government hired consultants, including law firm Baker McKenzie, climate experts Systemiq and public relations specialists Qorvis. An Australian, John Connor, was appointed as executive director. It is not unusual for national delegations, particularly small or poor countries with limited capacity, to take external advice.
They were paid through funds donated by other countries, with the bulk coming from the developed world.
Fiji wins chalked up
The consultants chalked up wins for Fiji, brokering a $50 million green bond for the island nation and coordinating "America's Pledge" with California governor Jerry Brown and business leader Mike Bloomberg.
Initially, Shameem Khan and her team relied on consultants, UN officials and former presidents of the climate talks to bring them up to speed on the issues and processes. As they became more knowledgeable, though, they quickly came to question the consultants' advice and level of influence over the strategy.
"The balance of power was wrong from day one," said the first Fijian delegation source. "They were telling us how to run the Cop at a visionary level."
Report: Fiji announces $50m 'climate bond' ahead of COP23 presidency
Ahead of the Bonn summit, China and other emerging economies raised concerns that consultants paid for by countries such as Australia were drafting statements for a Pacific island that were seen to favour developed world narratives. A non-Fijian source familiar with the matter told Climate Home News these tensions fuelled a spat over pre-2020 action that came to dominate the conference.
Closer to home, Pacific campaigners were outraged to discover Fiji was not planning to make "loss and damage", UN jargon for support for the victims of climate disaster, a key theme of its presidency. They saw it as a top priority for the vulnerable region.
A briefing note circulated by Baker McKenzie's Martijn Wilders in March 2017 explicitly ruled out loss and damage as a theme. "This will be considered in April but we need to take care for now as to what we promote," he wrote in an accompanying email seen by Climate Home News.
"[The consultants] are so closely aligned to developed country policies," said the first Fijian source. "They were trying to protect us from doing something very controversial, but unfortunately, they forgot the developing country views."
'Extensive consultation'
A spokesperson for the presidency in Suva said the position on loss and damage was the result of "extensive consultation with a range of Fijian and international experts". These included a past president of the climate talks, officials from the UN climate body and Shameem Khan.
"It was a position that was conscious of the role of COP president and mandate to operationalise the Paris Agreement" and "supported by all in the Fijian delegation".
Report: No finance plan for climate change victims in draft UN decision
While these wider political fights played out, relations within the presidency became increasingly strained.
Shameem Khan's allies say consultants frequently went over her head to Bainimarama's number two, Sayed-Khaiyum, a government minister. A spokesperson for the presidency said Sayed-Khaiyum had never overruled Shameem Khan on negotiation issues.
At the Bonn summit itself, the rift hampered communications. Bainimarama's speeches were co-written by Graham Davis of PR firm Qorvis and UK-based consultant James Cameron, a longtime adviser of island states in climate negotiations.
Cameron was attending the delegation's morning meetings but had been largely relegated from the negotiating rooms.
According to the first Fijian source, Shameem Khan was not consulted on the speeches and they did not reflect the state of play of negotiations.
'Real embarrassment'
"It was a real embarrassment. When I look back, it is a miracle COP23 had any successes at all," said the source.
Davis said Shameem Khan had "ample opportunity" to raise concerns about the content of the speeches with him and had not done so. Cameron declined to comment.
"As the prime minister's principal speechwriter for the past five years, I have consistently conveyed the Fijian government's advocacy of the need for more ambitious climate action," Davis told Climate Home News by email.
It is not the first time Qorvis' influence on Fiji's government has been questioned. In November, a former public servant told Australia's ABC he had lost his job after refusing to become a "lackey" for the PR firm.
Report: Poland to put 'common sense' over climate ambition as host of critical UN talks
Fiji passes the baton this year to Poland, which is hosting the next climate summit in December. Bainimarama told Parliament Fiji would continue to preside over a mass outreach programme, known as the "talanoa dialogue", in partnership with Poland after its formal term ended.
"Because the Talanoa concept was Fiji's idea, we will continue to lead and shape that dialogue," he said, "in a way that no Pacific nation has ever had the opportunity to do before."
Sources on both sides of the internal dispute raised fears that without Fiji's partnership, Poland would take a less progressive approach, in light of its domestic attachment to coal.
Pacific campaigners expressed concerns at the impact of Shameem Khan's removal. "Her voice will be missed," said the Pacific Island Climate Action Network in a press release last Friday, urging Daunivalu to keep the design of the talanoa dialogue "fully with Fijians".
Citing the most ambitious warming limit in the Paris Agreement, policy officer Genevieve Jiva said: "It is crucial that the talanoa dialogue is focused on ambition and aimed at keeping global temperature rise to 1.5C. For Pacific islanders, nothing less is acceptable because we are fighting for our survival."
This article was first published in Climate Change News and has been republished by Asia Pacific Report under a Creative Commons licence.
Interview with Ambassador Nazhat Shameem Khan, chief negotiator for the Fijian COP 23 Presidency from POLITICO.eu on Vimeo.
Article by AsiaPacificReport.nz
]]>