<![CDATA[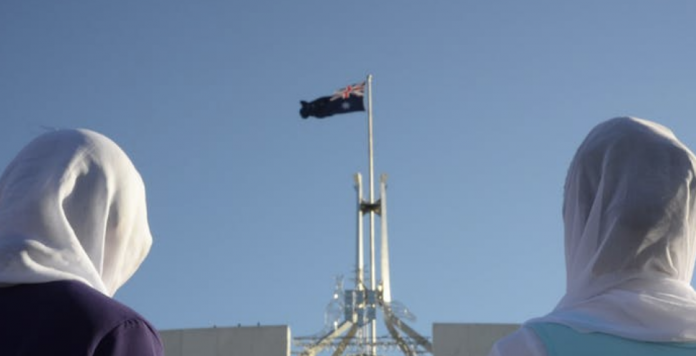 New research shows Muslims are more negatively portrayed in the media than other groups. Image: Lukas Coch/AAP/The Conversation
By Dr Christina Ho in Sydney
Half of all race-related opinion pieces in the Australian mainstream media are likely to contravene industry codes of conduct on racism.
In research released this week, the Who Watches the Media report found that of 124 race-related opinion pieces published between January and July this year, 62 were potentially in breach of one or more industry codes of conduct, because of racist content.
Despite multiple industry codes of conduct stipulating fair race-related reporting, racist reporting is a weekly phenomenon in Australia's mainstream media.
We define racism as unjust covert or overt behaviour towards a person or a group on the basis of their racial background. This might be perpetrated by a person, a group, an organisation, or a system.
The research, conducted by not-for-profit group All Together Now and the University of Technology Sydney, focused on opinion-based pieces in the eight Australian newspapers and current affairs programmes with the largest audiences, as determined by ratings agencies.
We found that negative race-related reports were most commonly published in News Corp publications. The Daily Telegraph, The Australian and Herald Sun were responsible for the most negative pieces in the press. A Current Affair was the most negative among the broadcast media.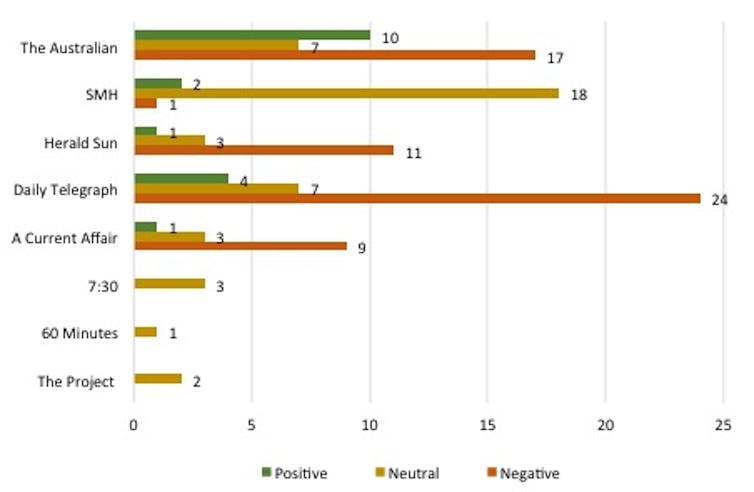 Chart 1: Number of race-related stories by outlet and type of reporting. Source: Author
Muslims were mentioned in more than half of the opinion pieces, and more than twice as many times as any other single group mentioned (see chart 2).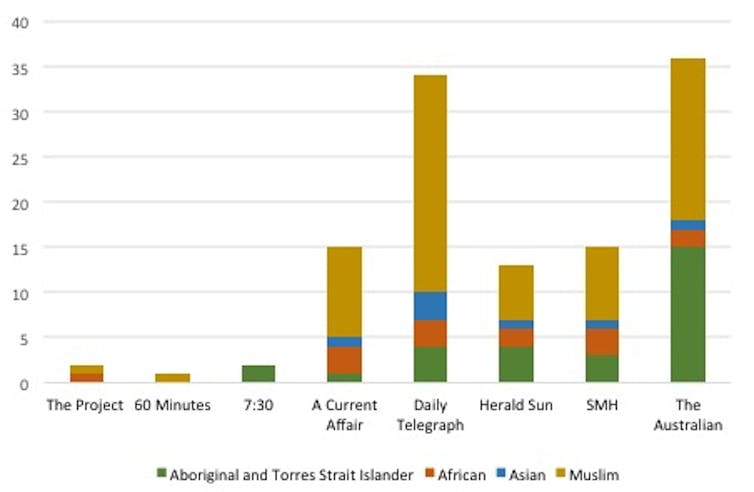 Chart 2: Number of race-related stories by outlet and ethnic minority group. Source: Author
Portrayed more negatively
Muslims were portrayed more negatively than the other minority groups, with 63 percent of reports about Muslims framed negatively. These pieces often conflated Muslims with terrorism. For example, reports used terrorist attacks in the UK to question accepting Muslim refugees and immigrants to Australia.
This was a recurring theme in race-based opinion pieces over the study period. In contrast, there were more positive than negative stories about Aboriginal Australians and Torres Strait Islanders.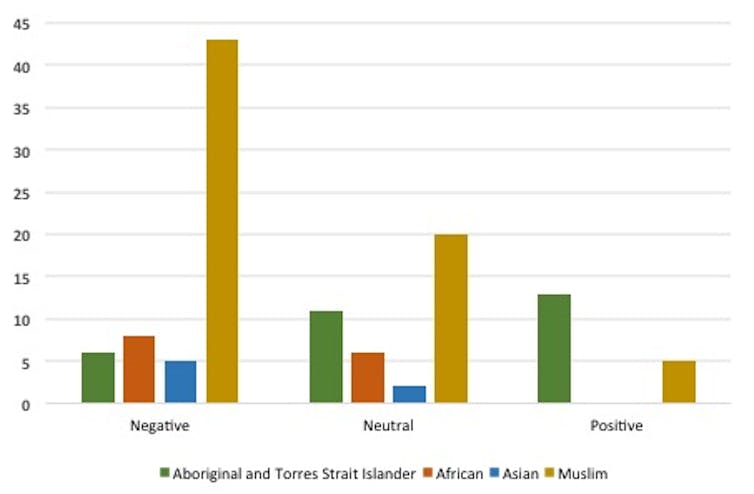 Chart 3: Number of stories by ethnic minority group and type of reporting. Source: Author
Negative commentary about minority groups has lasting impacts in the community. An op-ed in The New York Times recently highlighted the impact that racism in the media has on individuals. It explained:
…racism doesn't have to be experienced in person to affect our health — taking it in the form of news coverage is likely to have similar effects.
The noted effects include elevated blood pressure, long after television scenes are over. Racism is literally making us sick.
Note also that given the lack of cultural diversity among opinion-makers, particularly on television, social commentators are largely talking about groups to which they do not belong. According to the 2016-20 PwC Media Outlook report, the average media employee is 27, Caucasian and male, which does not reflect the current population diversity of Australia.
This creates a strong argument for increasing the cultural diversity of all media agencies to help minimise the number of individuals or groups being negatively depicted in race-related reports.
Our research echoes the findings of the UN expert panel on racial discrimination, which reported last week that racist media debate was on the rise in Australia. The UN recommended the Australian media "put an end to racist hate speech" in print and online, and adopt a "code of good conduct" with provisions to ban racism.
Urgent recommendations
Our report makes urgent recommendations to strengthen media regulations in relation to race-based reporting, to support journalists to discuss race sensitively, and to continue media monitoring.
While media regulations enable audiences to make complaints about racism in the media, under some codes, audiences have only 30 days to do so. The research report recommends that this deadline be removed to allow audiences to make complaints about racist media content at any time.
It also calls for the definition of racism be broadened in the codes of conduct to include covert forms of racism. Covert racism includes subtle stereotyping, such as the repeated depiction of Muslim women with dark veils, implying secrecy and provoking suspicion.
News agencies need to do more to help journalists address race issues responsibly. They can do this by providing training, recruiting more journalists of colour, and ensuring that their editorial policies are racially aware.
The media are meant to hold up a mirror to society. When it comes to race-related reporting, we need a more accurate portrayal of the successes of Australian multiculturalism.
Dr Christina Ho is senior lecturer and discipline coordinator in Social and Political Sciences, University of Technology Sydney. Priscilla Brice and Deliana Iacoban from All Together Now, a not-for-profit group working to combat racism, also contributed to this article. Republished from The Conversation under a Creative Commons licence.


Article by AsiaPacificReport.nz
]]>