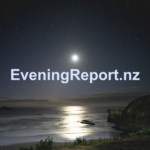 <![CDATA[Report by Pacific Media Centre
Over the year, according to figures gathered by UNESCO, at least 100 journalists were killed in 2016 – making it one of the bloodiest years in recent memory.
As World Press Freedom Day approaches on 3 May 2017, media workers will remember their fallen colleagues. 
READ MORE: What is UNESCO-Al Jazeera's Journalism Matters project?
More often than not, these murders go unsolved because of high rates of impunity.
Al Jazeera, in consultation with UNESCO, has launched Journalism Matters – a space which seeks to address the targeting of journalists and impunity.
The Journalism Matters project
This work is licensed under a Creative Commons Attribution-NonCommercial 3
]]>