<![CDATA[Article by AsiaPacificReport.nz
By Peni Shute in Suva
Digicel Fiji has been given three licenses for 12 years to fully operate Sky Pacific, six months after formally acquiring the pay television station from previous owners Fiji Television Limited.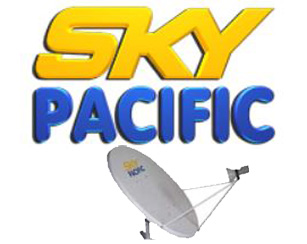 Attorney-General and Minister for Communications Aiyaz Sayed-Khaiyum outlined in a press conference three different licences given to Digicel Fiji, effective from Monday:
Broadcast licence under the Television Decree.
Spectrum licence under the regulations of the National Spectrum Decree.
Special licence under the Media Industry Development Decree.
Minister Sayed-Khaiyum said Digicel could not show any advertisement unless an agreement with the three existing free-to-air (FBC TV, Fiji One, Mai TV) channels is made.
They (Digicel) cannot advertise on Sky Pacific.  Advertisements cannot take place unless all the three free-to-air providers agree to it.  So all three of them have veto powers.
Minister Sayed-Khaiyum said the Ministry of Communications would be monitoring advertisements aired by Sky Pacific.  He added there were service level commitments built within the licence to protect consumers.
If the Sky channel goes off air, they have to pay a rebate to the subscribers, so if they are off air to four to eight hours there is a one percent rebate, eight to 16 hours there is a two percent rebate, 16 to 24hours there is a three percent rebate and plus there is an additional three percent for every 24 hours that the particular service is off air.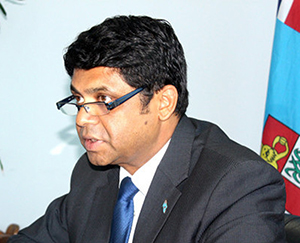 Minister Sayed-Khaiyum said  Sky Pacific would be showing 24 channels, most of them existing channels. The minister said viewers could expect a new channel called "TVWAN".
Digicel Fiji chief executive officer Darren McLean was happy to get the licences from the government after an announcement was made in September last year about the purchase of Sky Pacific.
I want to thank the Fiji government and the Minister of Communications, Mr Aiyaz Sayed-Khaiyum for his commitment in helping to turn this opportunity into a reality. 

I would also like to thank our new partner Fiji Television Limited, who has been cooperating well with us and the government in this process. There is a lot more work to do to plan the transition from Fiji TV to Digicel ownership until such time there is no change to Sky Pacific operations and channel lineup.

The focus in the short term is to keep the business focused and delivering for customers, while we plan the improvements that are necessary over the coming months.
Channels of Sky Pacific announced by the minister:
Super Channel
MTV
Nickelodeon
Comedy Central
ESPN
History
Lifetime
FYI
Toonami
Warner TV
CNN
Net Geo Wild
BCC
Star Plus
Colours
Zee
FX
Fox Crime
Fox Family Movies
NHK
Trinity
–]]>