Source: The Conversation (Au and NZ) – By Pi-Shen Seet, Professor of Entrepreneurship and Innovation, Edith Cowan University
This week, national cabinet signed off on a National Skills Agreement. This is a A$12.6 billion funding agreement determining federal and state funding for vocational education and training over the next five years.
More than a year in the making, the agreement also promises a new era of cooperation between governments, the vocational education and training sector, business and the community.
What is in the agreement and will it actually boost skills and productivity?
What is the National Skills Agreement?
The National Skills Agreement updates and renames the National Agreement for Skills and Workforce Development, first set up in 2012.
This agreement was supposed to be finalised in 2022 but was hampered by state
objections
to the Morrison government's potential reductions in funding to TAFEs and increased course fees, among other concerns. Then the change in government further delayed the agreement.
But the delay also provided a opportunity to respond to Productivity Commissions concerns concerns two key targets – increasing skill levels and qualifications – were not being met by previous arrangements.
What's in the new agreement?
Under the new agreement Australian governments have agreed to work together to:
deliver a high quality national vocational education and training system to boost productivity

support Australians to develop the skills they need to obtain well-paid, secure jobs

ensure Australia has the skilled workforce it needs now and in the future, with TAFE "at the heart" of vocational education and training.
The federal government will provide $12.6 billion over five years from January 2024.
---


Read more:
There may not be enough skilled workers in Australia's pipeline for a post-COVID-19 recovery


---
How much of the money is new?
Based on the 2023-24 federal budget, the states and territories were already planning to receive about $9.8 billion of the $12.6 billion over the next five years.
Much of this was based on initiatives that had already been agreed during the first year of the Albanese government, including $8.6 billion in federal funding for states' training systems. There is also $1.2 billion to fund schemes such as fee-free TAFE courses and to revitalise TAFE campuses across Australia.
The government says there is $3.7 billion in new funding. Looking at available government statements and documents, (such as the Working Future White Paper), our best estimate is there is between $2.8 billion and $3.7 billion of "new" funding from the federal government. This because because some of the funding is contingent on states also contributing funds to different components (and they may not choose to do all of this).
In terms of average yearly funding, the federal government will contribute an average of $2.5 billion per year to the new national skills agreement.
This is significantly higher than the average of $1.6 billion per year under the previous agreement.
What will the agreement do?
The bulk of the new money will be for "flexible funding" to state and territories to meet national priorities including:
The remainder of the funds will address some reforms recommended by the Productivity Commission and previous reviews. These include:
---


Read more:
Migration is a quick fix for skills shortages. Building on Australians' skills is better


---
Will this work?
At this early stage, the new funds seem to be well targeted. It is also significant states and territories have agreed to address these issues and match the federal funding. When combined, this essentially doubles the investment to resolve some urgent and complex problems in the sector.
The National Skills Agreement is also based on a new "shared stewardship" approach. This will see governments working together and engaging with community stakeholders, to set shared outcomes for skills and workforce development.
This will be important for the next steps for the sector, which involves the federal government developing a vocational education and training "workforce blueprint" by early 2024, to grow the vocational education workforce and ensure it is sustainable. Next year all governments will also develop public "skills plans", setting out how they will deliver on agreed priorities and targets.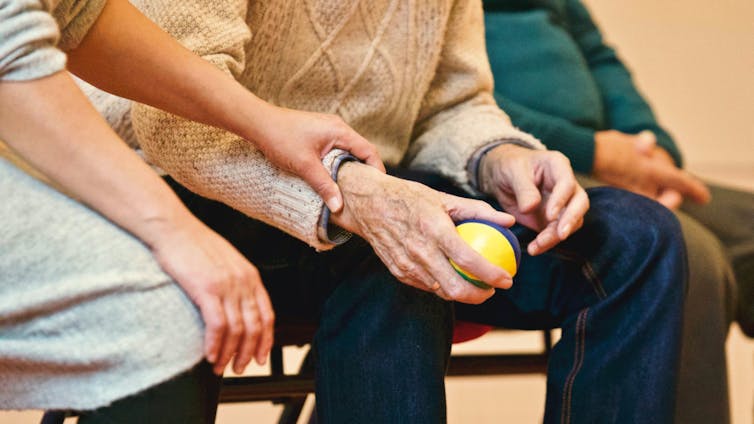 ---


Read more:
The government keeps talking about revamping VET – but is it actually doing it?


---
There are still risks and challenges
But it is important employers do not see this additional funding as a further excuse to reduce their contribution to employee skills and training and development. We need industry to coinvest in areas such as skills development and Closing the Gap if they are to truly succeed.
Other major training organisations apart from TAFEs will also have to do their part.
For example, a large amount of targeted federal funding is for strengthening collaboration between TAFEs, universities and industry and for growing and retaining a quality vocational education and training workforce. So universities and private Registered Training Organisations will also need to invest and support these initiatives.
This may also form part of the upcoming Universities Accord. A final report on the accord is due in December 2023.
As our research notes, we need all stakeholders to have skin in the game if Australia is going to to reverse its' long decline in skills and training investment.
---


Read more:
Jobs are changing, and fast. Here's what the VET sector (and employers) need to do to keep up


---

The authors do not work for, consult, own shares in or receive funding from any company or organisation that would benefit from this article, and have disclosed no relevant affiliations beyond their academic appointment.
– ref. Australia has a new National Skills Agreement. What does this mean for vocational education? – https://theconversation.com/australia-has-a-new-national-skills-agreement-what-does-this-mean-for-vocational-education-215800