Source: The Conversation (Au and NZ) – By Jacob Prehn, Associate Dean Indigenous College of Arts, Law, and Education; Senior Lecturer – Indigenous Fellow, Social Work, University of Tasmania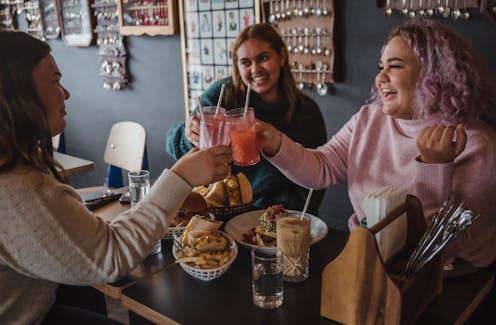 The lead-up to the Voice referendum is already affecting the health and wellbeing of Aboriginal and Torres Strait Islander people. These impacts will likely worsen during and after the vote.
A quick search of any social media platform about the Voice referendum reveals a range of strong perspectives on voting "yes" or "no". But in the loosely regulated world of social and news media, many conversations are becoming toxic and racist, and turning into hate speech.
Aboriginal and Torres Strait Islander people are already disproportionately affected by mental ill health, including hospitalisations and troubling rates of suicide. This is why we must take extra care and adopt strategies to support Indigenous Australians and each other.
The issues hate speech bring
Research following the marriage equality postal survey in 2017 found the intense public debates and media messaging had negatively affected the mental health of LGBTIQ+ communities. As we approach the Voice referendum it's imperative we learn from this.
Aboriginal and Torres Strait Islander people experience worse health and wellbeing outcomes than non-Indigenous people in Australia. A government health performance summary report, released in July, revealed about one-third of Aboriginal and Torres Strait Islander people experience elevated levels of psychological distress.
---


Read more:
How we can avoid political misinformation in the lead-up to the Voice referendum


---
For Aboriginal and Torres Strait Islander people to achieve equity with non-Indigenous Australians on measures such as life expectancy, education and income, there needs to be systemic change. This type of change would likely include constitutional amendments, legislative revisions, the establishment of treaties, embracing truth-telling and other significant measures.
Undoubtedly, such transformative steps would spark national discussion and debate. Discussion is important to fostering understanding and driving progress in society. The problem lies in the politicisation of debate about marginalised people and the amplifying effect on their psychological distress and mental health. This should be a pressing concern for all Australians.
Aboriginal and Torres Strait Islander leadership in mental health during the Voice referendum is crucial. Dr Clinton Schultz, a Gamilaroi man, for example, is leading work with the Black Dog Institute
to encourage respectful conversations and protect the wellbeing of Indigenous people.
The federal government has also contributed through the "Take care of yourself and your mob" initiative.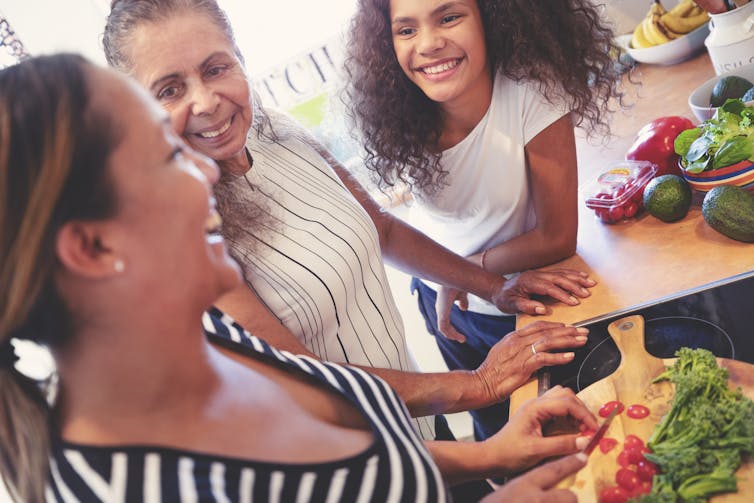 Seven strategies for self and collective care
As social work academics with expertise in the health and wellbeing of Aboriginal and Torres Strait Islander people, we propose seven strategies of self-care for Indigenous Australians as the referendum draws nearer.
We also invite non-Indigenous people to provide support for First Nations people during this time, and always.
1) Set boundaries when discussing the Voice referendum
Aboriginal and Torres Strait Islander people have the right to choose whether they wish to engage in conversations about the Voice referendum, or answer questions. If you are non-Indigenous, be mindful unsolicited questions about the referendum, particularly from acquaintances or strangers, could inadvertently make someone feel burdened, uncomfortable or unsafe.
2) Disconnect and spend less time looking at social media and news
We have witnessed a surge in offensive, harmful and racist content online. For everyone, limiting exposure to social media and the news can be essential for mental wellbeing. Disconnecting and restricting how much energy we put into such content is something we can control.
If you are non-Indigenous and encounter such comments online, please report them. We can all play a part in fostering a safe and respectful community.
3) Stay connected with others and avoid isolation
Social isolation can take a toll on health and wellbeing.
Prioritise quality time with friends, family and community, exploring conversations beyond the referendum. Embrace opportunities to stay connected with others through meaningful physical, social and cultural interactions.
4) Personal and community-care practices
Self-care is often viewed as an individual activity. Find ways to create, maintain and enhance personal and community-based care practices. Consider opportunities for including others in activities such as exercise, time outside or crafting cultural items. Organisations can lead and facilitate these collective care initiatives.
5) Make time for your body, mind and spirit
Set aside regular time for physical activity, stimulate your mind with enjoyable pursuits and nurture your spiritual dimensions if they hold significance for you. This could include connecting with country, attending church or practising yoga.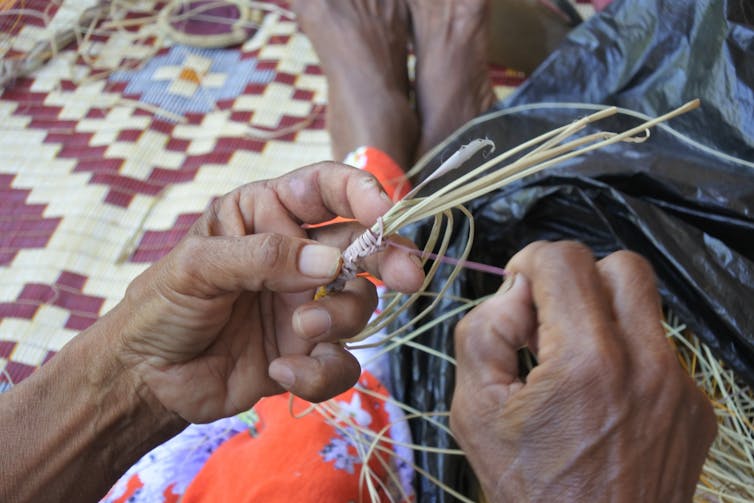 6) Spend time on Country and practice Indigenous culture
Spend time on Country in your favourite place, undertake cultural practices and invite others to join you. If you are non-Indigenous, seek out opportunities to deepen cross-cultural connection, understanding and appreciation by participating in Indigenous cultural practices.
7) Know the signs and seek help
Emotional distress and triggers can arise unexpectedly. Recognise the signs within yourself and among Aboriginal and Torres Strait Islander people around you. If you or anyone else is feeling unwell, we suggest moving away from the cause, spending time with people and places that bring you peace, and if needed seeking help.
---


Read more:
How hate speech during the Voice campaign can harm personal wellbeing, as well as democracy


---
The enduring resilience shown by Aboriginal and Torres Strait Islander people is deep, but not inexhaustible. All Australians should make caring for each other a focus in these complex and challenging times.
---
If you are experiencing distress, there are First Nations-led resources available:

The authors do not work for, consult, own shares in or receive funding from any company or organisation that would benefit from this article, and have disclosed no relevant affiliations beyond their academic appointment.
– ref. 7 ways to look after yourself and your community before and after the Voice referendum – https://theconversation.com/7-ways-to-look-after-yourself-and-your-community-before-and-after-the-voice-referendum-213372