The president of a West Papuan advocacy group has appealed to the militants holding New Zealand pilot Philip Mehrtens hostage to free him unconditionally and unharmed, describing him as an "innocent pawn".
United Liberation Movement for West Papua (ULMWP) president Benny Wenda said he held  "deepest concern" for the life of Mehrtens, captured on February 7 by guerillas fighting for the independence of Papua.
Fighters of the West Papua National Liberation Army (TPNPB), armed wing of the rebel West Papua Organisation (OPM), have demanded third party negotiations for independence and have recently called for Papua New Guinea Prime Minister James Marape as a "mediator".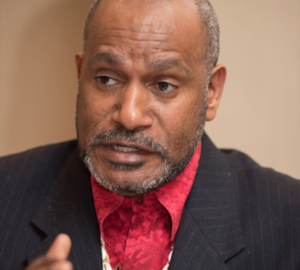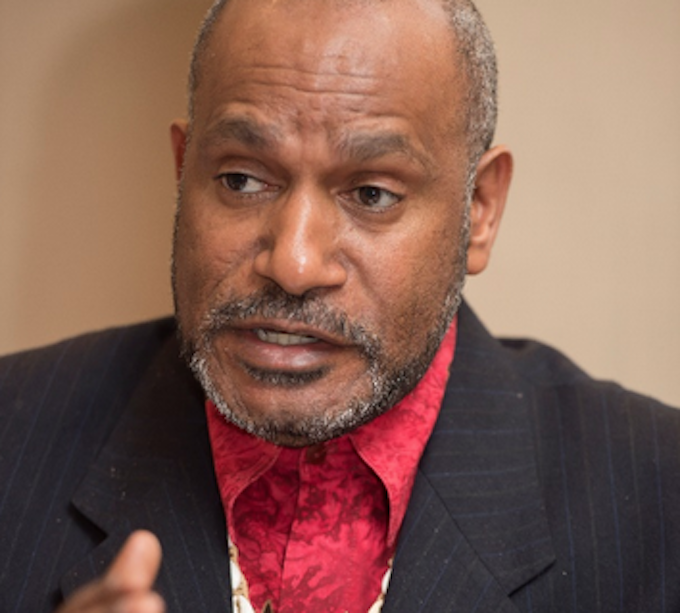 "Currently, the priority of all parties involved in this tragic ordeal is to help and assist the pilot to return home safely and rejoin his family and friends," said Wenda in a statement.
He condemned the impact of the "brutal martial law" imposed by Indonesian security forces in the West Papua region.
"Philip Mehrtens' condition is being made significantly more precarious by the Indonesian government's refusal of outside aid and determination to use military means," he said.
Jakarta's aggressive stance went hand-in-hand with its increased militarisation of the region.
Mehrtens 'innocent human being'
"Mehrtens is an innocent human being who has been unwittingly made into a pawn in a decades-old conflict between the colonial power of Indonesia and the indigenous resistance of West Papua.
"Therefore, securing Mehrtens' safe return must be the top priority for all parties involved, as his life has been thrown into chaos through no fault of his own."
Wenda said he was aware of a threat made by the TPNPB last week to shoot the pilot.
"It is indeed tragic that the life of the pilot is at risk, and I understand where the Liberation Army is coming from; however, I cannot comprehend why the blood of an innocent family man should be shed on our ancestral land.
"For more than 60 years, the blood of hundreds of thousands of innocent Papuans has been shed on this sacred land as a result of Indonesian military operations.
"We do not need to shed the blood of another innocent.
"As Papuans, we do not take innocent lives; nor do we have a tradition of genocide, killings, massacres, or land theft.
Peaceful resolution
"This is not a teaching handed down from our ancestors. We have dignity and tradition and as our ancestors always taught us, the killing of an innocent person is strictly prohibited.
"We believe in this, and every Papuan knows it.
Wenda said the ULMWP sought a peaceful resolution to "reclaim our stolen sovereignty".
"This does not imply that we are weak or ineffective, nor does it indicate that the international community has turned a blind eye to the crimes committed by the Indonesian security forces.
"The world is currently watching Indonesia closely due to their inhumane treatment, barbaric behaviours, genocidal policies, ecocide, and acts of terror against our people.
In a message to the TPNPB, he warned the rebels to "reconsider the threat" made against and what the pilot's death would "mean to his grieving family, as well as to our national liberation cause".
"All West Papuans know that international law is on our side: Indonesia's military occupation and initial claim on West Papua being clearly wrong under international law.
"But so too is taking the life of an innocent person who is not involved in the conflict.
Wenda said it should never be forgotten that "truth is on our side and Jakarta knows it".
"One day we will win. Light will always overcome darkness."
Mourning for Beanal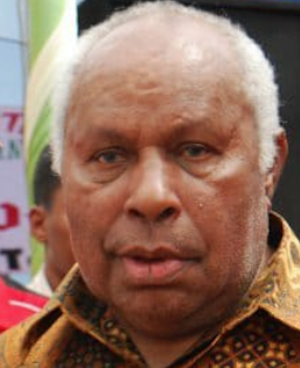 Meanwhile, West Papuans have mourned the death of Tom Beanal, a freedom fighter, head of the Papua Presidium Council, and leader of the Amungme Tribal Council.
Wenda said that on behalf of the ULMWP and the West Papuan people, he expressed sympathy and condolences to Beanal's family, friends, and "everyone he inspired to join the struggle".
Tom Beanal was a member of the Amungme tribe. Along with the Kamoro people, the Amungme have been the primary victims of the struggle over the Grasberg Mine, the world's largest gold and second largest copper mine. It is opened and operated by the US mining company Freeport McMoran.
"Amungme and Kamoro people are the indigenous landowners – tribes who have tended and protected their forest for thousands of years. But they have been forced to watch as their lands have been destroyed, physically and spiritually, by an alliance of big corporations and the Indonesian government," Wenda said.
Article by AsiaPacificReport.nz