By Lincoln Tan of The New Zealand Herald

Former TVNZ Breakfast host Kamahl Santamaria, who quit following complaints about inappropriate workplace behaviour, has broken his silence and started a podcast he says would "set some records straight".
The Emmy-nominated broadcaster lasted just 32 days at TVNZ after working at Al Jazeera, where he had also been accused of having sent a lewd email to a female colleague.
Speaking publicly for the first time in more than a year, Santamaria talked about the allegations, the effect they have had and how the reporting of them had led to his new website The Balance.
"It is very much informed and directed by my own experience over the past year, and yes I will be using it to set some records straight," he told listeners in the first episode of his podcast, RE: Balance.
"Because in the end, I trust myself to tell my story."
Santamaria said he had been a journalist for nearly 25 years, but for the last year had had to live with the label of being "a disgraced journalist".
"That's not a pleasant title to live with but that's how it's been ever since my departure from TVNZ in May of last year," he said.
'Full story yet to be told'
For legal reasons, Santamaria said he had not spoken about his departure from TVNZ — but he told listeners he would when he is able.
"The full story has definitely not been told, yet," he said.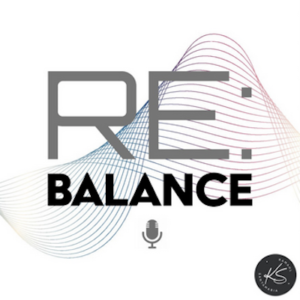 "The headline doesn't always match the story, and countering that is a big part of what I'm embarking on with The Balance.
Santamaria said what happened had forced him to stop, look at himself and his behaviour in the past, and acknowledge there were times when he just got it wrong.
"I am deeply sorry for that and for the effect I have now learned that it had on others," he said.
He said they also prompted him to look at the environments he was working in.
"What I failed to recognise was particularly in a post 'Me Too' world, there is just no place for over friendly, over-familiar, flirtatious, tactile behaviour or banter in the workplace no matter how friendly that workplace is or how prevalent that behaviour might be.
Mistakes impacted on health
"I've made mistakes but I hope my past doesn't define who I am in the future."
Santamaria said the effect on his mental health and that of his family has been "immense, dilapidating and long-lasting" and "it still goes on now".
He revealed he had been in hiding for a year "growing a beard, always wearing a cap", afraid to use his own name, and that he is on medication.
Santamaria referred to a report about his visit to the National Business Review, which he said was the "one time" we went out publicly and a journalist turned it into a story.
He said the journalist wrote about how uncomfortable he made people feel by just shaking their hands.
"The whole thing was utterly ridiculous to the point now where I don't even shake people's hands anymore."
Santamaria disclosed that in the early stages, he had been on heavy medication during the day and sedation at night, and the family had him on a round-the-clock suicide watch.
He said he had been in no position, physically or mentally, to speak up for himself at the time.
"The fact that I am still here now is a testament to my family who kept me alive when I didn't want to go on and they continue to do so," he said.
First published by The New Zealand Herald and republished here with the author's permission.
Article by AsiaPacificReport.nz