Source: The Conversation (Au and NZ) – By Michelle Grattan, Professorial Fellow, University of Canberra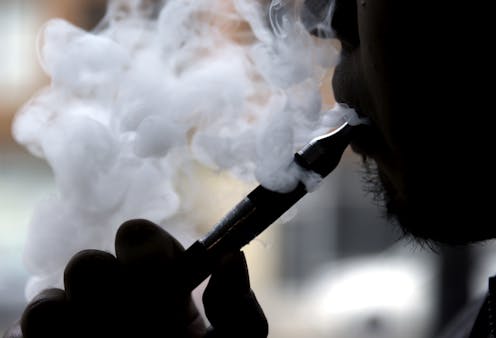 The federal government is declaring war on vaping, announcing measures to stamp out its recreational use – especially among the young – including by stronger legislation and enforcement action.
In a tough message to be delivered on Tuesday, Health Minister Mark Butler declares: "Vaping has become the number one behavioural issue in high schools. And it's becoming widespread in primary schools."
The government will work with the states and territories to clamp down on the increasing black market in vaping, including to stop the illegal import of non-prescription vapes.
The minimum quality standards for prescription vapes will be increased, with restrictions on flavours and colours.
Prescription vapes will have to come in "pharmacy-like packaging" (following the example of plain packaging for cigarettes). The permissible nicotine concentrations and volumes will be reduced, and single-use, disposable vapes will be banned.
The governments will work with other jurisdictions to shut down the sale of vapes, ending sales at convenience stores and other retailers. But it will also make it easier for people to get a prescription for legitimate therapeutic use.
---


Read more:
How can I help my teen quit vaping?


---
Next week's budget will provide $234 million to address smoking and vaping.
In an extract released ahead of delivery of his National Press Club speech, Butler warns the gains made in the fight against smoking "could be undone by a new threat to public health".
"Vaping was sold to governments and communities around the world as a therapeutic product to help long-term smokers quit," Butler says.
"It was not sold as a recreational product – especially not one for our kids. But that is what it has become: the biggest loophole in Australian history.
"One in six teenagers aged 14-17 has vaped. One in four people aged 18-24 has vaped.
---


Read more:
From October, it will be all but impossible for most Australians to vape — largely because of Canberra's little-known 'homework police'


---
"By contrast, only one in 70 people my age has vaped.
"And when more than a thousand teenagers aged 15 to 17 were asked where they could get vapes, four out of five of them said they found it easy or somewhat easy to buy them in retail stores.
"This is a product targeted at our kids, sold alongside lollies and chocolate bars," Butler says.
"Over the past 12 months, Victoria's poisons hotline has taken 50 calls about children under four becoming sick from ingesting or using a vape."
Butler says that just as with smoking, "Big Tobacco has taken another addictive product, wrapped it in shiny packaging and added flavours to create a new generation of nicotine addicts.
"Vapers are three times as likely to take up smoking, which explains why under 25s are the only cohort in the community currently recording an increase in smoking rates.
"This must end," Butler says.
---


Read more:
Everyone is NOT doing it: how schools and parents should talk about vaping


---
The budget money includes $63 million for a public health campaign to discourage people taking up smoking and vaping and encourage quitting. Some $30 million will be put into support programs to help people quit, and into education and training for health professionals.
Another $140 million will go to the Tackling Indigenous Smoking program, including widening it to tackle vaping.

Michelle Grattan does not work for, consult, own shares in or receive funding from any company or organisation that would benefit from this article, and has disclosed no relevant affiliations beyond their academic appointment.
– ref. Albanese government launches war on vaping, declaring it the 'number-one behavioural issue in high schools' – https://theconversation.com/albanese-government-launches-war-on-vaping-declaring-it-the-number-one-behavioural-issue-in-high-schools-204760