Source: The Conversation (Au and NZ) – By Sarah Whitcombe-Dobbs, Senior Lecturer in Child and Family Psychology, University of Canterbury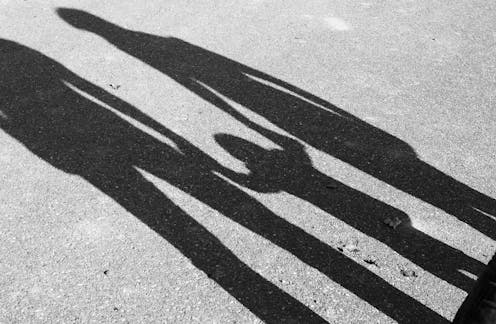 Getty Images
As the Abuse in Care Royal Commission inquiry has shown, the lifelong and intergenerational consequences of child abuse are devastating. Many children placed in state and religious institutions – often having already experienced harm and hurt – were then abused by those tasked with caring for them.
The numerous accounts of horrific abuse over many years have been devastating and heart-breaking. The commission has heard so much evidence that its reporting deadline has been extended until March next year.
It is to be hoped that one positive outcome of this traumatic process will be the introduction of mandatory reporting of suspected child abuse. Because right now in Aotearoa New Zealand, it is not required by law to report childhood sexual abuse – or any child maltreatment – when it is seen or suspected.
Despite the Children's Act 2014 being designed to strengthen the safety of children, it stopped short of mandating the reporting of child abuse – even for professionals such as teachers, doctors, counsellors and nurses.
Instead, every agency that deals with children must have a "child protection policy" in place, outlining how the organisation should respond to, document and pass on concerns regarding child safety.
While allowing for professional judgment about individual cases, this system does not always result in robust child safety practices. Some staff members are unaware of their own policies, some do not feel confident to report, and many continue to base decisions about whether to notify on their own personal views and experiences.
Lasting impacts of abuse
We know experiencing abuse during childhood is harmful, with sexual abuse often difficult to detect and prevent. It can be painful, confusing and terrifying for children at the time. Lifelong and even life-threatening consequences include increased risk of suicide and self-harm, low self-esteem, depression, anxiety and substance use problems.
Survivors fare worse on health-related quality of life measures, experience poorer educational and employment outcomes, and are at increased risk of a range of other physical and psychological problems.
---


Read more:
Victims of child sex abuse still face significant legal barriers suing churches – here's why


---
Many also show enormous courage and strength, going on to live fulfilling and extraordinary lives, despite their experiences. Several factors affect this resilience, with community and other adult responses to the abuse strongly influencing how well children fare later.
But the abuse-in-care inquiry has also highlighted serious injustices. Many child victims disclosed their abuse to other adults, only to be disbelieved – and, in some cases, punished for the allegations. Far more cases occur than are ever reported. Of those that are reported, few result in a conviction.
Greater chance of prosecution
Mandated reporting of child sexual abuse would send a clear message that children's bodies do not exist for adult pleasure. Child sexual abuse is seen as repugnant everywhere, yet child sexual exploitation through pornography has grown over time. This risks normalising abuse and increasing offenders' access to victims.
Many child sex offenders have multiple victims. When individual cases are not reported to police, even if the child is protected after disclosure, the offender may go on to find another victim.
Police can only follow up on events they know about. Mandated reporting will mean more information, with cases more likely to go to prosecution.
---


Read more:
Children can now report rights violations directly to the UN – it's progress, but Aotearoa New Zealand still needs to do more


---
There have been concerns that social services might be overwhelmed by increased reporting, and that reporting may be biased against certain ethnic or socioeconomic groups.
Where Māori are already disadvantaged, there is a perceived risk that changing the rules may exacerbate existing injustices, and it's not clear what impact mandated reporting may have on ethnic disparities. Nevertheless, the current rules allow for more discretionary decision-making, which inadvertently reinforces existing biases.
Based on Australian evidence, however, it appears the worries about overwhelmed systems have not been borne out.
Child sexual abuse reporting became mandatory in Western Australia in 2009. Certain professionals were required to report their "belief on reasonable grounds" that abuse may be happening. Evidence from this law change showed a two- to five-fold increase in reports, investigations and confirmations abuse had occurred.
---


Read more:
The cost of living crisis means bolder budget decisions are needed to lift more NZ children out of poverty


---
Another Australian study showed increased reporting rates benefit boy victims in particular. These studies suggest there were known and suspected perpetrators but other adults had not passed on their concerns.
If even some of these offenders have multiple victims, a conviction will increase child safety around that particular perpetrator. Offenders will also receive treatment and rehabilitation.
A public health approach
Currently in New Zealand, when suspected cases are reported, children are offered information about psychological services by police and child welfare agency Oranga Tamariki.
However, many parents and caregivers do not know about the ACC-funded sensitive claims process. It provides public access to mental health treatment for sexual assault and abuse victims – regardless of whether crimes are reported or substantiated.
Mandatory reporting will ensure all children and whānau are at least informed of support options. More than that, turning a blind eye to New Zealand's already high levels of child abuse is unconscionable.
And while it's true that Oranga Tamariki has been widely criticised for intervening unnecessarily and causing harm, inaction can result in tragedy too.
---


Read more:
Changes to the way Oranga Tamariki is monitored risk weakening children's rights and protections – what should be done?


---
Despite undeniable differences over policy and practice within what is a poorly resourced and enormously risky field, childhood sexual abuse is so harmful that consensus on mandatory reporting may still be possible.
Good policy models have been drafted overseas. And any new law would have to be part of a broader public health approach to child protection that includes addressing inequality, poor housing and access to adequate mental health and addiction services.
Even if implemented today, mandatory reporting on its own would not prevent or fully address child sexual abuse. We need collaboration between housing, health, justice and social services, with a shared societal responsibility for child wellbeing.
But it is one small change that will help us respond decisively and protect children. As the Abuse in Care Royal Commission prepares its final report, it must carefully consider making mandatory reporting one of its key recommendations.

Sarah Whitcombe-Dobbs receives funding from the Health Research Council. She has worked and consulted for Oranga Tamariki and the Family Court.
– ref. Why NZ law should require everyone to report known or suspected child sexual abuse – https://theconversation.com/why-nz-law-should-require-everyone-to-report-known-or-suspected-child-sexual-abuse-204098