Source: The Conversation (Au and NZ) – By Kathryn Thorburn, Translational Fellow Nulungu Research Institute, University of Notre Dame Australia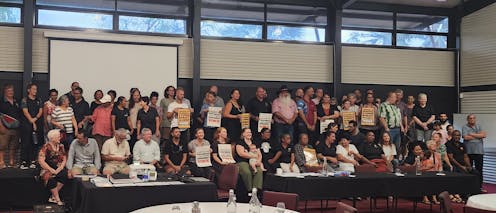 The intent of the proposed First Nations Voice to Parliament is to elevate and amplify our input across the nation into laws, policies and programs that will impact on Indigenous Australians.
One crucial question is how exactly the Voice process will collect the input of local and regional Voices and transfer them all the way to federal parliament.
The question of the design of these representational systems is crucial. Opposition leader Peter Dutton, in his announcement last week that the Liberal Party is against the proposal, branded the current plan a "Canberra Voice".
But while we disagree this is a reason to oppose the Voice entirely, this stance does highlight the question of how the Voice can be truly representational of the many people who deserve to be heard.
---


Read more:
The Voice: what is it, where did it come from, and what can it achieve?


---
The Kimberley region in Australia's northwest is a long, long way from Canberra. Indigenous people here want reassurance that our Voice will carry to the national capital, and that our uniqueness as a region will be respected.
Regional and remote voices are often unheard
The Voice co-design report recommends:
local and regional Voices would provide advice to all levels of government to influence policy and programs, and advise the non-government sector and business.
But governments' effectiveness in delivering solutions on the ground in remote Indigenous communities has been patchy at best.
Aboriginal communities in remote New South Wales were left without food and medical supplies during the pandemic. And in the Kimberley, Aboriginal communities and organisations were excluded from COVID-related planning and decision-making processes.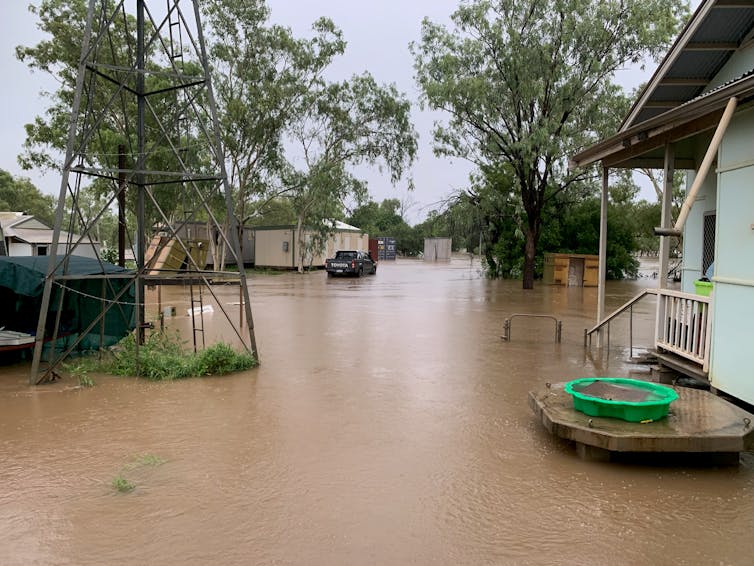 The impact of the recent floods in the central Kimberley was made even more catastrophic by a lack of coordinated planning across local, state and federal agencies.
Hundreds of people living along the Fitzroy River were left homeless by the disaster, and their trauma was compounded by pre-existing levels of overcrowding in the remote town of Fitzroy Crossing.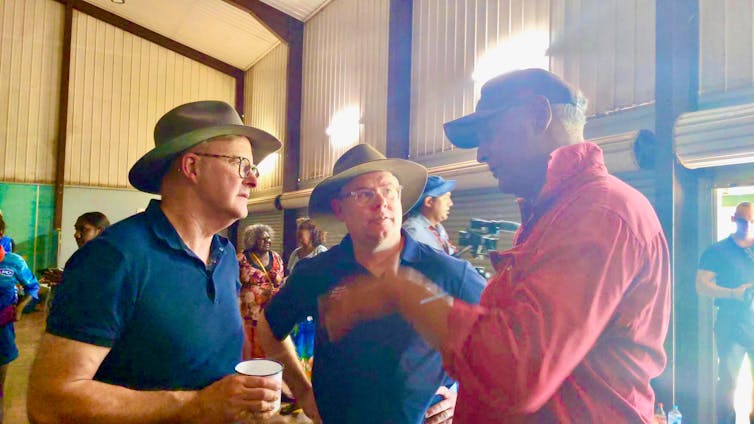 Politics in the Kimberley
The cultural and political landscape of the Kimberley is rich and complex. More than 93% of the region is now covered by 41 native title determinations. Most of these determinations reflect distinct land areas, language groups and histories – and each has its own legally constituted organisation.
The big question for this region – and other remote areas across Australia – is how a Voice to parliament can capture the diversity of aspirations held by different Indigenous groups in ways that respect Indigenous political organisation, and which are genuinely inclusive and representative.
This question is not a new one. Indigenous people in Australia have a long history of enduring governments' attempts to incorporate Indigenous input into local and regional development priorities.
As such, the Kimberley now has a decades-long history of calls for a proper form of regional representation. Various models of regional governance have been proposed, and some delivered, since the late 1970s.
But if the Voice referendum results in a yes vote, it will be the first time any such regional governance frameworks will be implemented on a permanent basis.
Stability in this regard would be welcomed by regional leaders. But the very permanence of these models makes it even more crucial that their design reflects local and regional ways of working, and draws on the existing evidence showing what works, and what doesn't.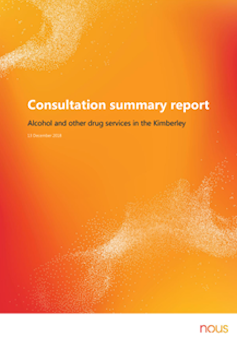 In recent decades, the problem has not been that Indigenous people don't have the opportunity to "advise" governments. Rather, it is that the mechanics of actually delivering solutions on the ground in remote Indigenous Australia have been far from straightforward.
There are no incentives for multitudinous agencies – across local, state and government jurisdictions – to identify program duplication or to invest thought or resources in minimising the burden their demands for consultation place upon remote communities.
Meanwhile, remote communities, certainly in the Kimberley, are falling through the gaps in terms of service delivery. Many people are suffering ongoing issues with basic needs such as housing, water and electricity.
This is clearly a failure of delivery rather than consultation, given it should be obvious to everyone that communities want safe and functional homes to live in.
How the proposed Voice could draw on regional representation
Australia already has many First Nations organisations working as regional entities. Some of them are ongoing, such as the Torres Strait Regional Authority, and the Murdi Paaki Regional Assembly in northwestern NSW.
How the Voice will interact with the existing regional mechanisms is not yet clear. But, as delegates at the Uluru dialogues in 2017 made clear, it should follow a principle of subsidiarity, whereby a central Voice authority should perform only those tasks that cannot be done at a more local level.
---


Read more:
First Nations people have made a plea for 'truth-telling'. By reckoning with its past, Australia can finally help improve our future


---
What is certain is if the Voice is to prove its worth, it will need to prioritise practical outcomes and reduce bureaucratic duplication across all levels of government that are delivering programs to Indigenous Australians.
A mechanism that allows for clear articulation of aspirations from the ground is only one side of the equation. The other is a coordinated response from all levels of government to those aspirations.

Kathryn Thorburn currently receives funding from the Commonwealth Department of Education's Emerging Priorities Program.
Stephen Kinnane is a part-time Research Coordinator with the Kimberley Aboriginal Law and Culture Centre which receives funding from the National Indigenous Australians Agency. He is affiliated with the Australian Institute of Aboriginal and Torres Strait Islander Studies (AIATSIS) Foundation, is a Director of Magabala Books, Broome, is a member of the Indigenous Working Party of the Australian Dictionary of Biography (ANU) and is a scholar with the ANU College of Arts and Social Sciences.
Joe Ross does not work for, consult, own shares in or receive funding from any company or organisation that would benefit from this article, and has disclosed no relevant affiliations beyond their academic appointment.
– ref. People in the Kimberley have spent decades asking for basics like water and homes. Will the Voice make their calls more compelling? – https://theconversation.com/people-in-the-kimberley-have-spent-decades-asking-for-basics-like-water-and-homes-will-the-voice-make-their-calls-more-compelling-202606