Source: The Conversation (Au and NZ) – By Arantxa Vizcaíno-Verdú, Phd Student in Communication, Universidad de Huelva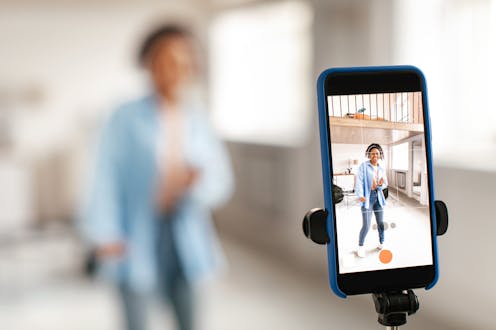 Spanish millennial users on TikTok claim they are not Spanish if they do not know eight mythical songs from their country's history.
Japanese users show their passion for anime by singing any opening or ending song upon randomly reading the title of the series on a piece of paper.
One day, users are creating continuous videos with the "Corn Kid" audio meme. The next, users turn Shakira and BRZP's song love and breakups into a meme satirising relationships.
These are all examples of "music challenge" memes on TikTok: resharing and remixing responses to music and sharing personal stories.
In our new research, we wanted to find how these challenges have taken over the internet.
---


Read more:
It's corn! How the online viral 'Corn Kid' is on a well-worn path to fame in the child influencer industry


---
A social activity
Music has always been a form of expression for humans, even considered as a language itself. It has also been a social activity. Music memes allow this social activity to be global.
We no longer share our musical interests with just our family, friends or colleagues. We now share it with people we barely know from the internet.
And we're not just sharing the songs, but also the ways we react to them. This gamified angle of sharing music memes on TikTok increases our entertainment value – a competitive element that entices users to participate even more.
Our research looked at the global impact of these memes, collecting music challenges in English, Spanish, Portuguese and French. We wanted to know how users used visual, audio, textual and narrative elements to tell stories through music.
The users are not just sharing their knowledge of music. Instead, through music they share insights into who they are as people.
The challenges that bring us together
These memes can be self-referential, like the meme which asks "how addicted are you to TikTok?"
Using songs which have gone viral on TikTok, the meme asks users to identify how many they recognise. The more you know, the more "addicted" you are to the app. This challenge has become a game to demonstrate our self-professed love for – or addiction to – TikTok.
These songs could also represent a certain fandom, asking users to "put a finger down" for each Disney song they recognise in a playlist, or how many K-pop songs they can name.
Other music challenges focus on testing your level of belonging to a group, like "how millennial you are" by the number of songs you know.
Another type of music challenge focuses on users' musical aptitudes. Can they follow the rhythm by sketching the time signature of the song? Can they skillfully lip-sync without missing any words? Can they sing a song just given its title?
These music challenges can also be a unique form of storytelling: sharing your past heartaches through how many love songs you recognise.
---


Read more:
Encanto, TikTok and the art of social storytelling: why music is not just for listening anymore


---
Group connections
By closely studying these trends, we learnt music challenge memes are a way for us to move away from egocentric social media based on likes and comments.
Instead of simply aiming for the most likes and the most comments, users participating in TikTok music challenge memes trends focus on identifying with and fostering a sense of community, connected by their collective interests.
TikTok features a "For You Page" (colloquially known as the FYP) as its main tab: an algorithmically-curated feed programmed uniquely for each user. This algorithm directs us towards subcultures that specifically intersect with our interests, thoughts, tastes and experiences.
Being featured on the FYP is often an accelerated way for users to be noticed by others. As music challenge memes rise in popularity, participating in them is one of the ways to maximise our chances of being algorithmically recommended. And jumping onto viral trends are a way for users to break into other subcultures and genres on TikTok.
Music challenge memes on TikTok foster community connections that flow across musical genres, languages, racial identities and generations. This transforms the "For You Page" system into a "For Us Network" that drives and inspires people through music.
---


Read more:
How 'TeachTok' is helping teachers connect with their students on TikTok


---

Crystal Abidin receives funding from the Australian Research Council (DE190100789). She has previously consulted for ByteDance as an independent researcher on best practices regarding the wellbeing and safety of child influencers, but is not otherwise affiliated with the company.
Arantxa Vizcaíno-Verdú does not work for, consult, own shares in or receive funding from any company or organisation that would benefit from this article, and has disclosed no relevant affiliations beyond their academic appointment.
– ref. Put a finger down if you know this song: how TikTok music challenge memes build community – https://theconversation.com/put-a-finger-down-if-you-know-this-song-how-tiktok-music-challenge-memes-build-community-201385