Source: The Conversation (Au and NZ) – By Duncan McDonnell, Professor of Politics, Griffith University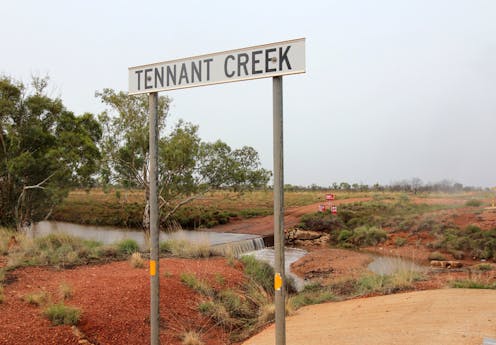 Wikimedia Commons
On the eve of the 2019 federal election, a Labor Party politician made a panicked phone call to someone they knew in Kununurra, a remote town of over 5,000 people in Western Australia. As the person later recalled to us during an interview for our research, the conversation went something like this:
We haven't got anybody [there]. We just forgot about Kununurra. There's a bunch of brochures on a greyhound bus. Can you go and pick them? Can you go and set up the booths? Can you go and round up some people to bloody pamphleteer?
Once upon a time, such a call wouldn't have been necessary. In decades past, Labor had an active grassroots branch in Kununurra that would have taken care of everything. But by 2019, this was long gone and the party's closest branch was nearly 1,000 kilometres away in Broome.
Without a permanent presence on the ground, the ALP had simply forgotten about the town during the election campaign.
Why party membership at the grassroots level matters
This was one of the more striking tales we heard during our study of political parties in remote Australia.
Given that most of what we know about the decline of party membership over the past 40 years in Australia and other Western democracies is based on what happens in cities and towns, we wanted to find out what the situation was like outside of these areas.
This wasn't just to settle an academic curiosity. Whatever one thinks of political parties and their members, democracies depend on them and need them to be present at the grassroots level.
There are several reasons for this. The grassroots party members link political elites with citizens on the ground, informing those in office about the issues that are important to them. The grassroots membership also provides the party with a pool of potential candidates to stand in elections, as well as a group of local people who can help the party choose the right one.
And, at election time, grassroots members carry out key volunteer activities like distributing how-to-vote cards and staffing election booths.
---


Read more:
How big ideas for regional Australia were given short shrift


---
What we found in the Barkly and the Kimberley
We focused on two remote electorates in our research – Barkly in the Northern Territory Legislative Assembly and Kimberley in the Western Australian Legislative Assembly.
To understand how the parties were faring on the ground, we spoke to grassroots members of the Labor and Liberal parties in the Kimberley, and the Labor and Country Liberal parties in the Barkly.
Our findings uncovered a mixture of party engagement and disengagement, but the general picture was of decline. Compared to the past, the numbers of members were low everywhere and most people were not active between elections. Grassroots members were almost always middle-aged or older.
In some areas, the parties had let branches die off, since they felt they were no longer worth the effort. In others, members continued meeting but were largely ignored by the party hierarchies in far-away capitals.
And, even where we did encounter well-functioning grassroots branches that had regular activity, this depended heavily on a handful of willing individuals.
A few dedicated members keeping things afloat
For example, in the Barkly, the now-retired Labor representative, Gerry McCarthy, and his electorate officer had worked to keep regular branch activities going in the main town of Tennant Creek.
They had also created a sub-branch in the very remote town of Borroloola, although the rigidity of the party's rules about branch operations, combined with problems of distance and telecommunications, made it hard to keep the sub-branch members involved.
In fact, to get around the party's outdated rules – designed for towns and cities rather than the outback – grassroots members from Tennant Creek had even travelled the 800km to Borroloola to fulfil Labor's quorum for branch meetings.
The Country Liberal Party in the Barkly was also highly dependent on the efforts of a few dedicated members and had risked losing its autonomy as a branch in 2016 due to its tiny numbers.
This reflected the party's problems with falling membership more generally, which saw its formal federal registration as a party investigated by the Australian Electoral Commission in 2022.
As the story about Kununurra in the 2019 election illustrates, Labor's operations on the ground in the Kimberley have also withered.
Labor has disappeared in Kununurra and appeared to take little notice of its grassroots members in Broome. According to the members we interviewed, the party's state representative rarely met them and they were not consulted about candidate selection.
The Liberals in the Kimberley seemed a happier and more engaged group, but again, this was mainly due to a couple of very active people.
Finally, with the exception of Labor in the Barkly, the parties only seemed interested in having "supporters" in remote Indigenous communities who would help them at election time, rather than grassroots members who would be continuously involved with the party.
This contributed to the fact that the party grassroots memberships remained overwhelmingly comprised of non-Indigenous people, despite half of the Kimberley's and 70% of the Barkly's population being Indigenous.
What happens when parties are disengaged
There are several implications of party disinterest and disengagement with remote areas.
First, not having a significant presence on the ground exacerbates the growing feelings of antipathy towards mainstream parties and dissatisfaction with democracy we see in non-urban areas across Western democracies.
Second, in the specific case of Australia, not adapting party organisations to fit the realities of remote areas presents additional problems. The arcane rules about branch meetings are a good example.
Indeed, at a time when efforts are being made to bring Indigenous people closer to the national political process through the Voice, it seems ironic that, in areas where Indigenous people constitute a significant proportion of the population, parties are moving further away.
---


Read more:
People and issues outside our big cities are diverse, but these priorities stand out


---

Duncan McDonnell receives funding from the Australian Research Council
Bartholomew Stanford does not work for, consult, own shares in or receive funding from any company or organisation that would benefit from this article, and has disclosed no relevant affiliations beyond their academic appointment.
– ref. 'We haven't got anybody': new research reveals how major parties are dying in remote Australia – https://theconversation.com/we-havent-got-anybody-new-research-reveals-how-major-parties-are-dying-in-remote-australia-203124