Source: The Conversation (Au and NZ) – By Candice Harris, Professor of Management, Auckland University of Technology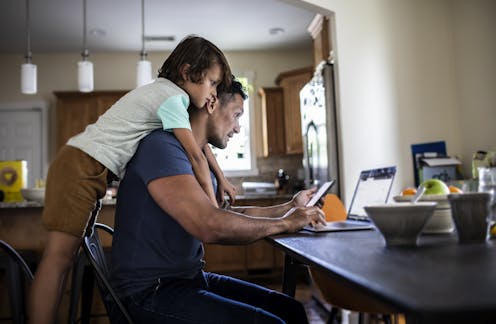 Getty Images
April is set to be a challenging month for New Zealand's working parents. Their children will be in school for a total of eight days thanks to the timing of Easter, Anzac Day and the school holidays. But it doesn't have to be all bad.
Media coverage and parenting groups on social media have focused on parents' concerns over what to do with children while trying to work. The catchphrase "8 for April" has taken off.
None of this is helped by the general silence in wider society about how working parents and organisations might better manage school holidays.
But there is a different way to look at this problematic month – and any other period when school holidays require parents to juggle childcare and work. It just requires a bit of planning and cooperation between individuals, their support networks and organisations.
The work-school mismatch
The "8 for April" dilemma is really an issue parents have faced quietly for decades. Under the Holidays Act, all workers are entitled to at least four weeks paid leave. But primary and secondary school-aged children have at least 12 weeks of holidays each year. You do the maths, as they say.
Little is really known about the solutions working parents use to organise children during the school holidays. Nor do we have a clear understanding of how organisations' flexible work initiatives could be used to help employees cope with school holiday periods.
---


Read more:
Parents, take the school holidays pressure off yourself. Let the kids embrace the boredom


---
These gaps in research are surprising given the number of working parents, frequency of school holidays, and the growth of organisational initiatives to support work-life balance, wellbeing and flexible employment.
While it may take time for research to catch up on this, parents can start tackling the school holiday juggle by using a "C.O.P.E" model.
Learning to C.O.P.E
The C.O.P.E. model has four elements: construct, optimise, perspective and evaluate. Following this model could help parents sort school holidays in an organised and calm manner.
Construct – plan early what will happen for children for each day of the holiday period.
Optimise – try to develop a solution that meets the wants of children, needs of parents and demands of employers. It may not be perfect for all, but should be helpful and liveable.
Perspective – while a challenging time for parents, children are resilient and won't necessarily even recall the solutions found for all holidays.
Evaluate – consider what worked and what didn't and use this information to plan the next round of holidays.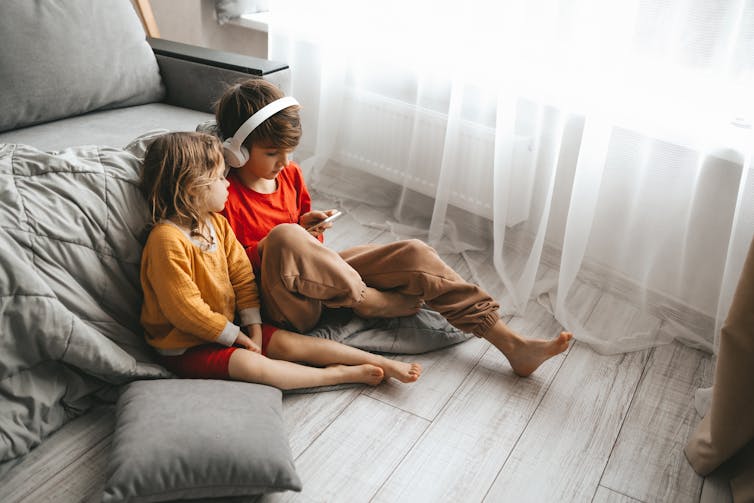 Success starts with a plan
Potential fixes for the holiday juggle tend to be pitched at the individual household level, including school holiday programmes. The cost of these programmes can vary widely, from NZ$15 to more than $100 a day.
While we need to be developing a better understanding of how to help working parents as a group, there are some things individuals can do to help the juggle between parenting and children.
Voice your expectations as early as possible with managers to see if work can be organised to accommodate the holidays (not having major projects due during the holiday period, for example). Don't assume your employer won't try to be supportive.

Understand that one size does not fit all. You are the best judge of what would work for your children for holiday fun. You should consider factors such as time, logistics, cost, enjoyment, restoration, technology, friends, exercise and home dynamics.

Choice matters. Formulate a jigsaw of approaches including using annual leave, work-from-home days if possible, paid and unpaid options for childcare. The jigsaw may well be different for each holiday period.

It takes a village. Share care with other working (paid and unpaid) parents, grandparents, neighbours, friends and supporters.

Give yourself a break. Try to find some time for rest and relaxation. Remember also that children won't be young forever, so the pressure of school holidays will likely diminish as they age.
Employers can help
While parents will take the lead in planning for school holidays, organisations can also step up and help.
Support staff. Accept the school holiday may well not affect all employees, but for those it does, the impact could be significant. Consider also that other employees such as grandparents may value work flexibility during these periods.

Try new approaches. For example, if an organisation is considering the idea of a four-day work week, perhaps trial it with some employees during the school holidays.
---


Read more:
Structured school days can keep kids healthy. How can we maintain it over school holidays?


---
Link flexibility to recruitment and retention. Promote the fact you are "school holiday friendly" as an employer, which can help with staff recruitment and retention.

Bring kids in. If staff must be on site, explore whether they can bring the kids to work at certain times. Consider if a workplace school holiday programme for employees' children could be offered – or at least a room with WiFi!

Clarify work expectations. When discussing flexibility, also agree on the key work expectations during holiday periods.
Changing conversations in society about school holidays, accompanied with practical solutions could help alleviate parents' fears. As COVID-19 lockdowns proved, work and parenting can be combined when required. Broader conversations are also needed to find solutions for parents whose jobs simply cannot be done at home.
Being school holiday savvy would recognise that perhaps different ways of working could be used for that quarter of the year taken up with school holidays.

Candice Harris does not work for, consult, own shares in or receive funding from any company or organisation that would benefit from this article, and has disclosed no relevant affiliations beyond their academic appointment.
– ref. NZ kids will be at school for just 8 days in April – but there are ways for parents to C.O.P.E. with the holiday juggle – https://theconversation.com/nz-kids-will-be-at-school-for-just-8-days-in-april-but-there-are-ways-for-parents-to-c-o-p-e-with-the-holiday-juggle-203035