Source: The Conversation (Au and NZ) – By Xanthe Mallett, Forensic Criminologist, University of Newcastle
Madeleine McCann, the British girl who vanished as a three-year-old from her family's holiday apartment in Portugal in 2007, was back in the news recently as yet another person claimed to be her. It's a phenomenon fuelled by social media – in 2020 a TikTok trend emerged in which women uploaded images to compare themselves to Madeleine.
The latest claim was quickly debunked by police, but it raises an interesting question: why do some cases stick in the public consciousness? What generates the ongoing engagement and interest?
Put this into the context that two people under the age of 18 go missing every hour in Australia. That's 48 every single day.
In the United Kingdom, of the 353,000 missing person incidents reported annually, almost 215,000 relate to children. Of these, 98% will be found within 2 days, while the other 2% will remain missing for more than a week – and, as in Madeleine's case, some will stay missing for years.
The case of Madeleine McCann
I was living in the UK when Madeleine was abducted, and remember vividly the photos of her, and the constant live news coverage from the scene.
And I remember the interviews with Madeleine's parents. I was working in a forensic centre, and I can recall conversations with criminal psychologists and forensic practitioners about the parents – we were all of the same mind. They were behaving exactly as parents would if their child had been abducted. Their body language, verbal cues, everything said they were telling the truth.
But their innocence was not accepted by everybody, and some people were suspicious because of the parents' apparent determination to stay in the spotlight. For me, the reason was clear – keeping Madeleine on page 1, at the beginning of every news bulletin, constantly in the public eye and on the public's mind, was their best chance of getting her back. They were trying to use the world's media to help find their daughter.
Sadly, it failed, and we still don't know what happened to Madeleine, or why, and ultimately who is responsible.
But it was that media strategy, fuelled by the parents' intelligence, perseverance and strength, that made Madeleine a worldwide story. Add to that the pictures of Madeleine constantly circulated in the media, an innocent, angelic, blonde-haired child, and she has become part of the world's collective conscience.
Madeleine is what social scientists would call an "ideal victim", a term coined by criminologist Nils Christie as "a person or category of individuals who, when hit by crime, most readily are given the complete and legitimate status of being a victim".
Once her face was implanted on our public consciousness, the story played into every parent's worst nightmare: their child being taken by a predator, without leaving a trace, and never seen again.
Madeleine McCann and the ideal victim
It wasn't that the circumstances around Madeleine's disappearance were different to others, but the family that changed the script by how they responded. That's why the whole world knows her name.
The term "ideal victim" can be a little confronting, and criminologists are not saying they are a good choice – but rather that the victim wasn't engaging in any risky behaviour, they weren't involved in any criminal activity, they were in essence totally blameless for what happened to them.
This is complicated framing, as people's unconscious and conscious bias plays into how we judge a victim's culpability, and ultimately how much we care about them as a victim or survivor.
I've spoken about this "weighing of human worth" and our associated interest in some cases over others before. In an earlier piece for The Conversation , I discussed the notion of "White women's syndrome" and why there is always more media and public interest when a young, attractive, Caucasian female vanishes, when compared to a woman of colour for example.
I used the media storm around Gabby Petito to illustrate this: Gabby was another "ideal victim" – young, innocent, vulnerable, and the target of an abusive, controlling man.
---


Read more:
The Gabby Petito case has been exploited by the media. We need to stop treating human tragedy as entertainment


---
But how has that level of public attention on the case, dissection almost, expressed itself? Well, if you type 'Madeleine McCann' into a Google search, you will return around 26,200,000 hits.
Channel 9 created a podcast, which releases new episodes every time there is a "breakthrough". Dozens of other podcast series have produced episodes on the case.
A comparable Australian story
William Tyrrell is Australia's Madeleine. William was also three years old when he vanished from his step-grandmother's home in New South Wales in 2014. Like Madeleine, he vanished without a trace, and there were images of William available in the media, showing a gorgeous little boy, the very picture of innocence.
Who can forget the little boy in the Spider-Man suit? Another ideal victim, and one the media – and the public – took to their hearts.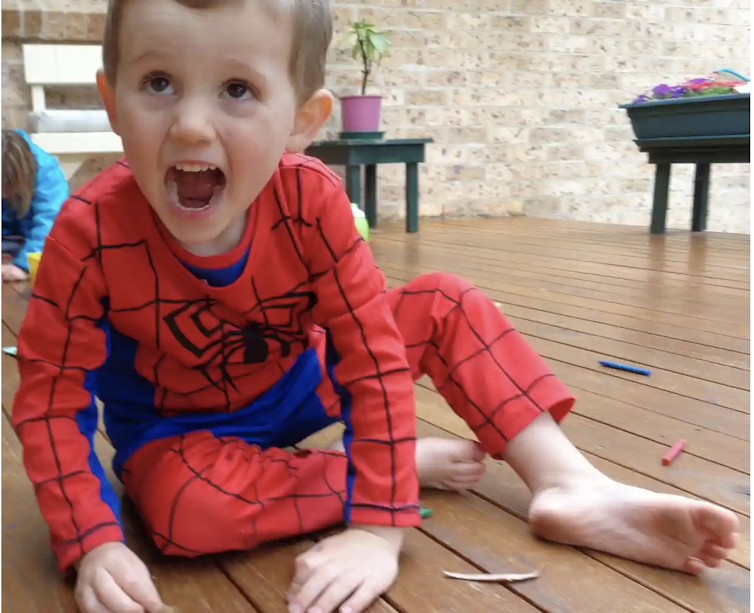 But not all children get the same attention. Do you know the name of Bradford Pholi, a ten-year-old Indigenous boy who disappeared after leaving his family home in Sydney on Boxing Day in 1982?
It's likely Bradford was murdered, and a $100,000 reward was offered in 2009. While his siblings remain hopeful one day they will find out what happened to their brother, I doubt his face is one you will recognise.
I have never seen it age-progressed to see what Bradford would look like now, as has been done for both Madeleine and William.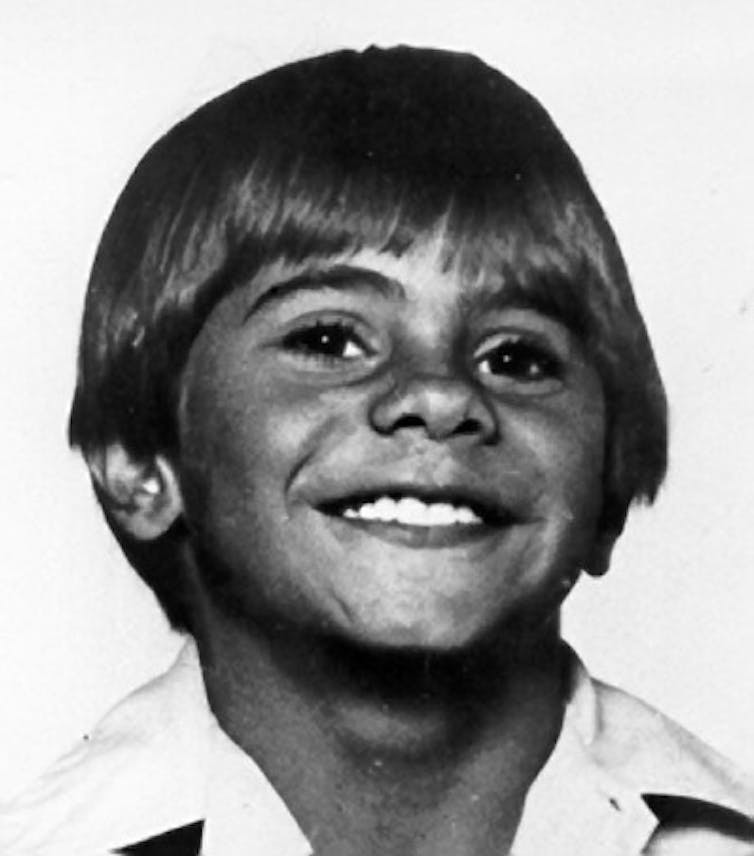 Stories about First Nations children do not generate the same attention as that seen for white children, a sad truth and one that must be recognised and faced. Why are we less engaged with stories like Bradford's? This is a question I wrestle with as a criminologist and as a person.
Madeleine's disappearance changed missing children's cases forever
One positive that can be taken away from Madeleine's case is that the media strategy used by her parents has changed the ways families of missing children interact with the media.
To gain interest and keep the search front and centre for the missing children, the family has to engage and face the media pack, as hard as that is under such an extremely stressful situation. They need to be the voice for their missing child.
---


Read more:
Cleo Smith has been gone almost a week. Why missing children cases grip the nation


---
It worked in the case of Cleo Smith, the four-year-old who was abducted while camping with her mother and de facto father in regional Western Australia in 2021. Again, the world watched and breathed a collective sigh of relief when 18 days later Cleo was found.
Sadly, the media strategy has not paid off, yet, in Madeleine's case, but the world lives in hope that one day we will find out what happened to her.

Xanthe Mallett does not work for, consult, own shares in or receive funding from any company or organization that would benefit from this article, and has disclosed no relevant affiliations beyond their academic appointment.
– ref. The case of missing Madeleine McCann still grips the world – but why? – https://theconversation.com/the-case-of-missing-madeleine-mccann-still-grips-the-world-but-why-200727