Source: The Conversation (Au and NZ) – By Michelle Grattan, Professorial Fellow, University of Canberra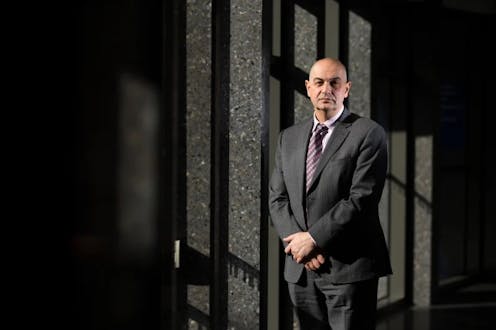 Jason South/The Age
Joseph Ibrahim, Professor and Head, Health Law and Ageing Research Unit, Monash University, specialises in aged care issues. He has been a long-term advocate for improving the quality of life for those in residential care and for reform of the sector.
In this podcast, Ibrahim says currently COVID in aged care facilities is going largely unnoticed in the media. "If you have a look into the media coverage it would seem that it's not a problem at all. [But] COVID deaths are far greater than at any time in the last two to three years". While the vaccines have helped get things under control, the absence of restrictions is seeing infection rates at an all-time high. Ibrahim believes there should be a more tailored approach to outbreaks at facilities, depending on the circumstances.
A key election promise from Anthony Albanese was for a nurse on-site 24/7 in aged care facilities. Ibrahim is sceptical about how this will be achieved, given how many would be needed to meet the objective. "We would need 15,000 new nurses just to have one nurse in every facility, 24/7."
More generally, in relation to the desperate staff shortages in the sector, Ibrahim says there is a "lack of respect" for aged care workers, citing low pay, the treatment they are given compared to healthcare professionals in hospitals, and the lesser opportunities for a career path.
Home care packages are key to the ability of many older people to stay at home. "I don't think we're keeping people at home for as long as we could […] Both governments have addressed and increased the amount of support packages available. The issue with that is, the package may be available, but the staff aren't there to deliver on what's within that package". In some cases "I think people want to stay at home because they're fearful of going into residential care, and so residential care isn't seen as an option, it's seen as a last resort".
More radically, Ibrahim would like to see the end of nursing homes altogether. "We shouldn't be having nursing homes at all […] do we believe that orphanages are a good way to look after children who have fractured family or who don't have parents?"
One alternative to nursing homes would be "you might have small communal housing that might have five to ten people in them".
"Or there are design changes around what you do when you get to 60, 70 or 80 in terms of downsizing and moving into a home that is more likely to meet your needs […] There's also shared communal housing with people of different ages and different needs.
"I think we've been very lazy in just relying on aged care homes as a solution. So we've picked a lazy solution and we're doing it badly."

Michelle Grattan does not work for, consult, own shares in or receive funding from any company or organisation that would benefit from this article, and has disclosed no relevant affiliations beyond their academic appointment.
– ref. Politics with Michelle Grattan: Professor Joseph Ibrahim on COVID in aged care – and the end of nursing homes – https://theconversation.com/politics-with-michelle-grattan-professor-joseph-ibrahim-on-covid-in-aged-care-and-the-end-of-nursing-homes-190753