Source: The Conversation (Au and NZ) – By Ben Eltham, Lecturer, School of Media, Film and Journalism, Monash University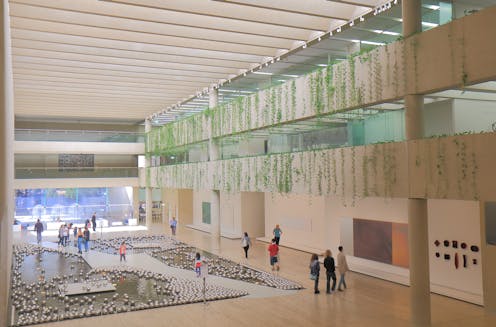 Mentions of arts and cultural policy have been thin on the ground this election. The Coalition has not released any specific arts policies during the campaign, and Labor's arts policies have only just been announced in the last week before everyone heads to the polls.
While arts isn't one of the big talking points this election like health or climate change, it is still an important policy area for many. In response to The Conversation's #SetTheAgenda poll, readers told us they were interested in support for the ABC and Australian literature, arts and humanities.
One reader said they were hoping for "the recognition of the arts in relation to the well being of people". Another said they wanted a cultural policy "catering to the smaller/gig economy not just the big players/organisations".
So what do we know about the major parties' commitment to the arts, and how do they stack up? We asked five experts to analyse and grade the major parties' arts and cultural policies. No one gets an A, but there are a couple of Fs.
Here are their detailed responses:
Coalition
Labor

Ben Eltham has previously received funding from the Australia Council for the Arts. He is affiliated with the Centre for Future Work at The Australia Institute, where he has previously co-written a report about federal cultural policy. He is a member of the Media, Entertainment and Arts Alliance (MEAA), a union that represents workers in the cultural sector.
Brendan Keogh has previously received funding from the Australian Research Council
Kirsten Stevens has received funding from the Australian Research Council.
Peter Tregear is Chair of IOpera, a chamber opera company which has received financial support from the Federal Government's RISE fund. He is also a founding member of Public Universities Australia, an alliance of organisations and individuals lobbying to promote the public value and function of Australian universities.
Tully Barnett receives funding from the Australian Research Council.
– ref. How do the major parties compare on arts and cultural policy? We asked 5 experts – https://theconversation.com/how-do-the-major-parties-compare-on-arts-and-cultural-policy-we-asked-5-experts-183209