Source: The Conversation (Au and NZ) – By Michelle Grattan, Professorial Fellow, University of Canberra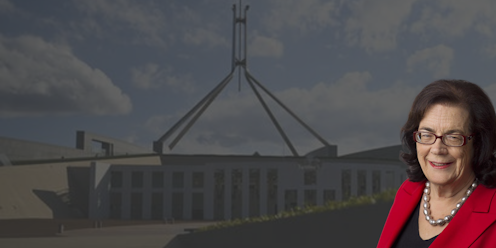 As well as her interviews with politicians and experts, Politics with Michelle Grattan includes "Word from The Hill", where she discusses the news with members of The Conversation politics team.
In this podcast Michelle and politics + society editor Amanda Dunn canvass
the latest (static) polls, apparently unaffected by Anthony Albanese's COVID absence, or indeed by much else in the campaign so far.
They also discuss shock jock Ray Hadley's extraordinary shouty assault on Albanese, how the very serious issue of the Solomons-China security pact is playing into the campaign, and whether controversial Liberal candidate Katherine Deves is really all about seats other than Warringah, the one she is contesting.

Michelle Grattan does not work for, consult, own shares in or receive funding from any company or organisation that would benefit from this article, and has disclosed no relevant affiliations beyond their academic appointment.
– ref. Word from The Hill: Ray Hadley's shouty assault on Albanese; the intractable Solomons issue; and the wider play of Deves – https://theconversation.com/word-from-the-hill-ray-hadleys-shouty-assault-on-albanese-the-intractable-solomons-issue-and-the-wider-play-of-deves-181956