Source: The Conversation (Au and NZ) – By Benjamin Clark, Deputy Engagement Editor, The Conversation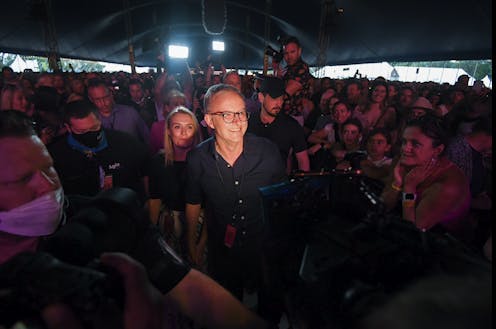 Remember those classic lines that have come out of election debates? Recall 2013 when Tony Abbott asked the audience, "Does this guy [Kevin Rudd] ever shut up?" Or Bill Shorten in 2019 describing Scott Morrison as a "classic space invader?" Or back in 1993 when Paul Keating told John Hewson his costing of the proposed GST was like "a magic pudding?"
In our fourth episode of the Below the Line podcast, host Jon Faine asks if election debates still matter. Audience numbers have dropped significantly since 1993, when 71% of Australians surveyed said they tuned in. By 2016, viewership was down to 21%.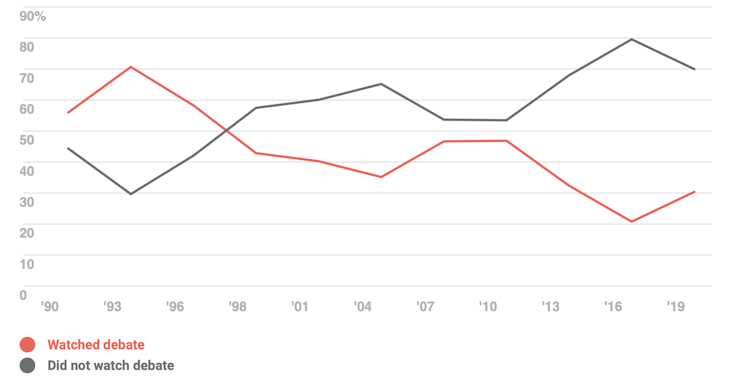 The first debate for the 2022 federal election campaign is scheduled for April 19 on Sky News, hosted in partnership with the Courier Mail. 100 undecided voters will pose questions to both major party leaders.
Simon Jackman and Anika Gauja remind us that while not many people tune in, debates can be dangerous for leaders if they stumble or fail to recall policy details. These "fails" then trend on social media. For example, there might be some tricky questions on climate change given Brisbane, where the debate is being held, was recently hit by devasting floods.
While audience numbers might be small, they capture some voting demographics which both major parties are targetting. Andrea Carson points out that Sky News is broadcast on the free-to-air WIN TV Network and Southern Cross Austereo across
regional New South Wales, Victoria, South Australia and Queensland. Television ratings data tells us that these audiences are older, and polling data tells us they are more likely to be supporting the Coalition than Labor.
Our expert panel also discuss Anthony Albanese's polarising appearance at the BluesFest musical festival in Byron Bay, and the surfacing of controversial comments about transgender people made by the Liberal candidate for the Sydney-based seat of Warringah.
Below the Line is an election podcast brought to you by The Conversation and La Trobe University up until the vote is counted.
Image: Lukas Coch/AAP

– ref. Below the Line: Will anyone watch the Morrison vs Albanese debate? And will a transphobia debate divide the Liberals? – podcast – https://theconversation.com/below-the-line-will-anyone-watch-the-morrison-vs-albanese-debate-and-will-a-transphobia-debate-divide-the-liberals-podcast-181476