Source: The Conversation (Au and NZ) – By Michelle Grattan, Professorial Fellow, University of Canberra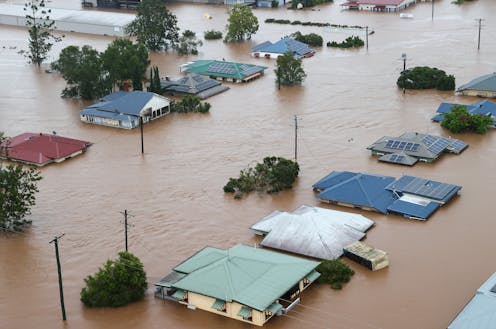 Catastrophic floods have devastated large areas of NSW and Queensland. More than 20 people have lost their lives and Scott Morrison moved for the declaration of a national state of emergency in response to this disaster.
Mark Maund is from the School of Architecture and Built Environment at the University of Newcastle. He has qualifications in environmental science, urban and regional planning and project management.
This latest national disaster has seen the climate debate re-ignited. Maund agrees "climate change is one of the issues that we all need to deal with", but "there are a number of other issues that come into play as well."
Where "we choose to build our infrastructure and buildings is obviously one of the issues that we need to deal with".
When "we choose to live and develop infrastructure in flood-prone land, then we consciously make these choices that we're exposing some of our buildings and communities to risk."
With this increasing number of natural disasters occurring in Australia, Maund says governments and citizens need to ask themselves "what risks are we as Australians prepared to accept and put communities at risk in some of these natural hazard prone areas?"
To better address disasters "we need to improve facilities and services and support for our responders".
"We need to make sure is that they have the facilities, equipment, training and support when these disasters happen – because they will continue to happen, unfortunately – [so] that they can respond as quickly as possible."
"One thing I do think we really need in terms of infrastructure is evacuation centres. I think we need places, permanent places, even if they're multi-purpose that can be used for other service facilities and activities. We really need evacuation centres for people to give them time to recover when these disasters happen."
"It's really less about who takes the lead and more about how, as a nation, we come together and really work towards better outcomes for these situations."

Michelle Grattan does not work for, consult, own shares in or receive funding from any company or organization that would benefit from this article, and has disclosed no relevant affiliations beyond their academic appointment.
– ref. Politics with Michelle Grattan: Mark Maund on improving our resilience to deal with flood crises – https://theconversation.com/politics-with-michelle-grattan-mark-maund-on-improving-our-resilience-to-deal-with-flood-crises-178989