Source: The Conversation (Au and NZ) – By Michelle Grattan, Professorial Fellow, University of Canberra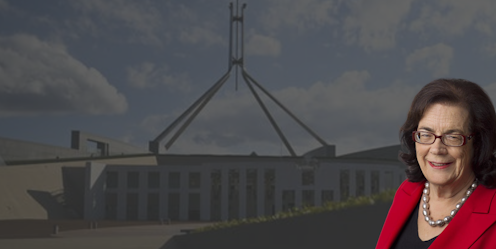 As well as Michelle Grattan's usual interviews with experts and politicians about the news of the day, Politics with Michelle Grattan now includes "Word from The Hill", where all things political will be discussed with members of The Conversation's politics team.
Scott Morrison's trip to the G20 summit in Rome and COP26 in Glasgow, from which he returns early Thursday, was overshadowed by the drama of French President Emmanuel Macron declaring the PM a liar, arising from the circumstances surrounding the cancellation of the French submarine contract.
After Macron's extraordinary attack, made on the sidelines of the G20, the Australian government retaliated by leaking a private text from Macron to Morrison, which further infuriated the French.
In Glasgow, Morrison delivered the 2050 net zero commitment that caused the Nationals such angst, and gave Prince Charles a rapid-fire briefing on Australia's climate policy, just in case the royal had missed it.

Michelle Grattan does not work for, consult, own shares in or receive funding from any company or organization that would benefit from this article, and has disclosed no relevant affiliations beyond their academic appointment.
– ref. Word from The Hill: Scott Morrison's trip blown up by French grenade – https://theconversation.com/word-from-the-hill-scott-morrisons-trip-blown-up-by-french-grenade-171121