Source: The Conversation (Au and NZ) – By Michelle Grattan, Professorial Fellow, University of Canberra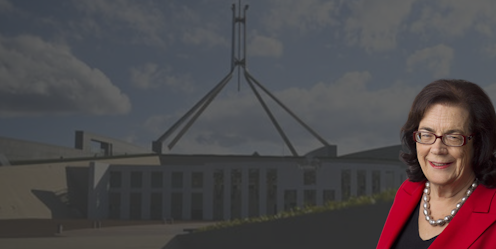 As well as her interviews with politicians and experts, Politics with Michelle Grattan now includes "Word from The Hill", where she discusses the news with members of The Conversation politics team.
In this episode, politics + society editor Amanda Dunn and Michelle discuss the intense backlash from France over the Morrison government's AUKUS security deal with the United States and the United Kingdom, which will see Australia acquire nuclear-powered submarines and other sophisticated military technology. As well, they canvass the mounting international pressure on Scott Morrison as he and President Biden talk climate change during the PM's current US visit.
Michelle and Amanda also discuss Christian Porter's resignation from the ministry to the backbench after he refused either to find out names of donors who helped fund his defamation action or to give back the money.
Additional audio
Gaena, Blue Dot Sessions, from Free Music Archive.

Michelle Grattan does not work for, consult, own shares in or receive funding from any company or organisation that would benefit from this article, and has disclosed no relevant affiliations beyond their academic appointment.
– ref. Word from The Hill: The Furious French and Porter's fall – https://theconversation.com/word-from-the-hill-the-furious-french-and-porters-fall-168391