Source: The Conversation (Au and NZ) – By Michelle Grattan, Professorial Fellow, University of Canberra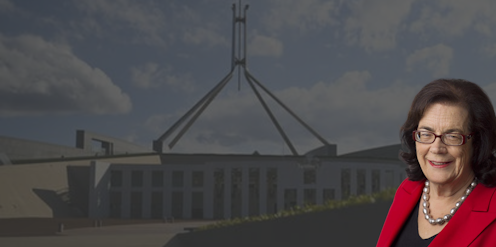 As well as her interviews with politicians and experts, Politics with Michelle Grattan now includes "Word from The Hill", where she discusses the news with members of The Conversations's politics team.
In this episode, politics + society editor Amanda Dunn and Michelle talk about the outcome of last Friday's National Cabinet meeting – an updated four-point plan for exiting COVID restrictions via vaccination levels of 70% and 80%.
They also discuss Scott Morrison's vehement rejection of Anthony Albanese's proposal that Australians be given $300 incentive to get vaccinated.
Additional audio
Gaena, Blue Dot Sessions, from Free Music Archive.

Michelle Grattan does not work for, consult, own shares in or receive funding from any company or organisation that would benefit from this article, and has disclosed no relevant affiliations beyond their academic appointment.
– ref. Podcast with Michelle Grattan: a four-stage plan and a $300 payment to get vaccinated – https://theconversation.com/podcast-with-michelle-grattan-a-four-stage-plan-and-a-300-payment-to-get-vaccinated-165542