Source: The Conversation (Au and NZ) – By Michelle Grattan, Professorial Fellow, University of Canberra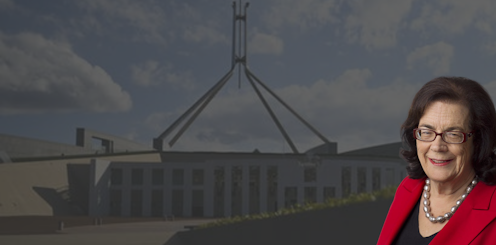 As well as Michelle Grattan's usual interviews with experts and politicians about the news of the day, Politics with Michelle Grattan now includes "Word from The Hill", where all things political will be discussed with members of The Conversations's politics team.
In this episode, politics + society editor Amanda Dunn and Michelle dive into Tuesday's announcement that the Bioela Tamil family will now live in Perth while their court proceedings are underway, after being incarcerated on Christmas Island since 2019. They also discuss Scott Morrison's meeting with US President Joe Biden, and Michael McCormack's sitting in the PM's parliamentary chair this week.
Additional audio
A List of Ways to Die, Lee Rosevere, from Free Music Archive.

Michelle Grattan does not work for, consult, own shares in or receive funding from any company or organisation that would benefit from this article, and has disclosed no relevant affiliations beyond their academic appointment.
– ref. Word from The Hill: the Biloela Tamil family, G7 and the upcoming parliamentary fortnight – https://theconversation.com/word-from-the-hill-the-biloela-tamil-family-g7-and-the-upcoming-parliamentary-fortnight-162769