Article by Keith Rankin.
New Zealand's most egregious placename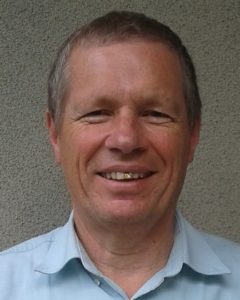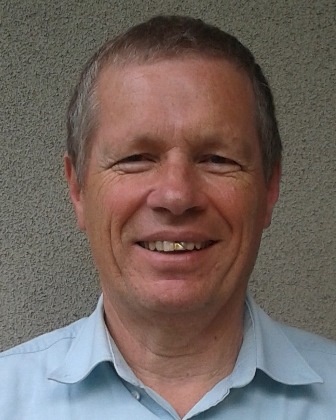 Over an extended Labour Weekend, I undertook a four-day road trip from Auckland to Cromwell. It was great to reconnect on the way with places like Taihape, Blenheim, Kaikoura, Ashburton, and Fairlie; and to appreciate that this was possible in an environment where almost nobody felt sufficiently unsafe to wear facemasks, where other people were just good Kiwis (ie not a potential health threat to me), and where I was not seen as a threat (despite coming from Auckland).
Cromwell is a beautiful town that's the economic hub of a very special region of New Zealand, Central Otago. And it has a museum that I enjoyed visiting, and learning much about its history. But why-o-why that name? Nothing in the museum explained the name, though I was soon able to work it out.
I went to Cromwell to make a delivery to an address in Donegal Street, which is near the historical precinct. On the way there, streets I encountered were Antrim, Monaghan, Sligo, Coleraine, Leitrim, Down; and there's a Boyne Place. The old store in the historic precinct is the Belfast Store. And Melmore Street – the main street of Old Cromwell, was named after a village – now a caravan park – in the far north of Ireland.
Cromwell hasn't always been 'Cromwell', even in colonial times. Its first Pākehā name was The Junction. Its 'official' Māori name is Tirau, and it has also been called Kawarau. However, the most assertive colonisation of the Clutha/Kawarau junction in the 1860s was by men from Ulster. And they brought their baggage with them.
Cromwell was proudly named by them after Oliver Cromwell, the effective founder of the sectarian Ulster, the Northern Ireland we recognise as the United Kingdom's political tinderbox. From 1649 to 1650, Oliver Cromwell – autocrat of England following the execution of King Charles – initiated the most substantial act of ethnic cleansing in British recorded history. Subsequently, the north of Ireland was resettled by Scottish Presbyterian immigrants. This historical situation created the 'Troubles' of the late twentieth century, and remains the basis for the most difficult challenge to the practical realisation of Brexit. There is no pride any longer; the name is an unacknowledged embarrassment.
What else might Cromwell be called? Its Māori names – Tirau and Kawarau – are already names of towns in New Zealand. And 'The Junction' would only succour nostalgia for the days before the Clyde Dam required the drowning of much of the old town – and Cromwell's outskirts – to create Lake Dunstan. One possibility for a new name is 'Reko', the name of the guide who escorted explorer Nathaniel Chalmers up the Clutha valley and on to Lake Wakatipu.
Other towns and cities
Pembroke became Wanaka – named after the lake – in 1940. Alexandra (North) became Pirongia – named after the mountain – in 1896 to avoid confusion with Alexandra. There are precedents for the restoration of Māori names.
Palmerston North should have become Papaioea, long ago. Though it is never too late. When I was on my OE ('overseas experience') in London in the 1970s, I always wanted to tell people I was born on Ōtaki, raised in Papaioea, and hailed from Aotearoa. It never worked though. To the English, my origins sounded interplanetary rather than interoceanic. Further, few Kiwis in London had heard of Papaioea, and for many Ōtaki was only known as the name of a song by The Fourmyula.
Dodgy names – in the Cromwellian sense – include Napier, Hastings and Clive.
Hamilton – the name of a fallen officer at Gate Pa – at least recognises the particular war that led to that city's creation, and the battle which represented British military failure in the Waikato War. There is a problem with the Māori name – like Paraparaumu, Kirikiriroa has too many syllables – and might be shortened to something too much like 'Kerikeri'. Hamilton could become Waikato, however, just as Whanganui is the name of both a city and a river.
Wellington and Nelson both relate to major heroic figures in British history; heroic in ways that Cromwell was not. There is an argument for keeping those names. One counterargument is that there are too many other Wellingtons and Nelsons in the world.
Palmerston North is an interesting case, named after one of the most important statesmen of the Victorian era; Lord Palmerston died in office just as Palmerston North was beginning. Palmerston was a more important person in British history even than Lord Melbourne, though maybe not as esteemed as the Duke of Wellington. Unlike the Duke, Palmerston was a significant 'progressive' – as Foreign Minister and Prime Minister – in the context of his time. However, Palmerston also gained a significant reputation as a sexual predator; nevertheless, tolerated by his political allies in the same sense that Donald Trump's and Bill Clinton's indiscretions were overlooked by their supporters. The 'Me Too' movement is a reason why Palmerston North – a progressive city, with arguably more PhDs per square kilometre than any other city in New Zealand – should get on with restoring its Māori name.
Then there's Auckland; named after George Eden, Earl of Auckland, Viceroy of India. Auckland, while higher up the class ladder than Hamilton, was no hero or statesman on the scale of Nelson, Wellington or Palmerston. We could maintain a nod to him, in Eden Park. Otherwise the main reason to keep his titular name is that it is already the entrenched name for the city. Also, the Māori name – Tāmaki Makaurau – is too long. And Tāmaki is already established as the eastern portion of Auckland. I think the transliteration 'Akarana' could work, though, as an alternative to 'Auckland'.
Aotearoa?
The 'elephant in the room' – of course – is 'New Zealand' itself. How many New Zealanders know how, when and why we got our European name?
I like the name New Zealand. It has been the most prominent name for our territory, and in continuous use since 1643, named for the principals of the Dutch East India Company to match the then name – New Holland – of our trans-Tasman neighbour. The principals of the Dutch East India Company (VOC) were from the maritime provinces of Holland and Zeeland. The European 'discovery' of New Zealand was made in December 1642 by Abel Tasman, an employee of the VOC.
How many other territories have had the same name for nearly 400 years? A few in Europe, Asia, Africa, Pasifika, and Caribbean. But not many.
One problem with the name 'Aotearoa' is that we are not yet used to calling ourselves 'Aoteroans'; indeed to many foreign ears 'Aotearoan' sounds a bit alien. On a Google search 'Aotearoan' only gets 38,000 hits, while Aotearoa gets 13 million. 'Australia' and 'Australian' get about the same number of hits as each other.
So, I think that Aotearoa New Zealand works in a semi-official sense, with both Aotearoa and New Zealand equally acceptable in a general sense. 'New Zealand' continues to work best in an international comparative sense, with NZ as an abbreviation that's almost as well-established as UK or USA or UAE. ANZ doesn't work as well; it's the name of a bank.
If we ever do go as far as completely dropping the name 'New Zealand', I think that would also the time to replace 'Auckland'.