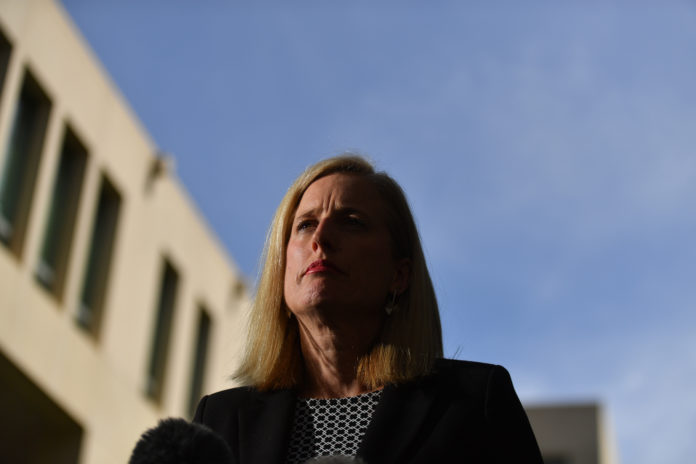 Source: The Conversation (Au and NZ) – By Michelle Grattan, Professorial Fellow, University of Canberra
Labor's Katy Gallagher is chair of the Senate committee that will assess the government's handling of the coronavirus crisis, both its economic and health challenges. It is set for the deep dive, having a final reporting date of mid-2022.
With parliament currently sitting only in fits and starts, Gallagher considers the committee a "key accountability vehicle".
"We don't want political grandstanding, we don't want long winded political arguments, there are other forums for those," she says.
"We do expect public servants and ministers to attend with information and provide information. I don't want it to be turned into one of those committees that we see so often where we ask questions and the officials at the table work out how not to answer them"
The committee's role will be "to explore why decisions were taken and provide that conduit back to the public."
New to podcasts?
Podcasts are often best enjoyed using a podcast app. All iPhones come with the Apple Podcasts app already installed, or you may want to listen and subscribe on another app such as Pocket Casts (click here to listen to Politics with Michelle Grattan on Pocket Casts).
You can also hear it on Stitcher, Spotify or any of the apps below. Just pick a service from one of those listed below and click on the icon to find Politics with Michelle Grattan.
Additional audio
A List of Ways to Die, Lee Rosevere, from Free Music Archive.
Image:
Mick Tsikas/AAP
– ref. Politics with Michelle Grattan: Katy Gallagher on the Senate's coronavirus watchdog – https://theconversation.com/politics-with-michelle-grattan-katy-gallagher-on-the-senates-coronavirus-watchdog-137484