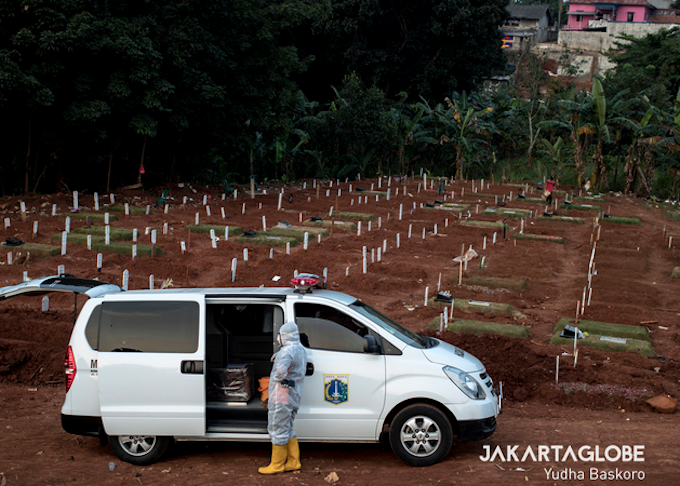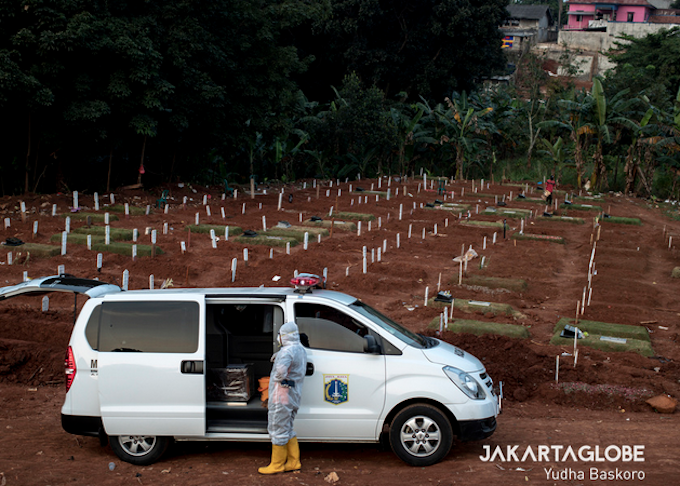 Indonesia currently has the highest covid-19 coronavirus mortality rate in Asia – between 8–9 percent – owing to its poor public health management and regional disparities within its health system, reports the Jakarta Globe.
As of today, the global death toll from covid-19 has reached 210,804, with more than 3 million confirmed cases. Indonesia has 9096 confirmed cases with 765 deaths, according to data from Johns Hopkins University,
Due to the absence of widespread testing and as a matter of precaution, Indonesia has also put more than 19,648 patients under strict observation for suspected coronavirus infection.
READ MORE: Al Jazeera coronavirus live updates – Confirmed cases top 3 million worldwide
The United States, Italy and Spain have the highest death tolls from covid-19, respectively, in the world.
In many countries, old age and underlying illnesses have been the defining factors in high mortality rates.
In Indonesia, a very high number of smokers and slow initial response by the health authorities have led to more deaths than in its Southeast Asian neighbors.
"Many Indonesians are generally unfit, and this makes them more vulnerable [to covid-19]. Most people in Indonesia have unhealthy lungs because most are smokers," University of Indonesia epidemiologist Dr Pandu Riono said.
Around 75 percent of adult males in Indonesia are smokers, according to 2015 World Health Organisation data, the highest rate in the world.
Since Indonesia reported its first covid-19 cases in early March, the mortality rate has consistently hovered at around 8–9 percent, the highest in Asia.
In comparison, the rate in the Philippines is 6.5 percent, Singapore 0.1 percent, Malaysia 1.7 percent, China 5.6 percent and both Japan and South Korea between 2 and 3 percent.
Slow initial response
Dr Pandu said another factor behind the high mortality rate in Indonesia was a slow initial response by the authorities in the early stage of the pandemic.
At the beginning of March, only one laboratory in the whole country was capable of covid-19 testing.
It took days to get results from swab tests, which meant medical workers in quickly overwhelmed hospitals were often left in the dark and unprotected.
"There were suddenly too many cases in such a short space of time," Dr Pandu said.
Overworked doctors and nurses were often forced to treat patients without adequate personal protective equipment, leaving them at even higher risk of getting infected by the coronavirus.
At least 24 doctors in Indonesia have died from covid-19 since early March.
"We could have made more beds available in the beginning of the outbreak and built more isolation rooms," Dr Pandu said.
Dr Lia Partakusuma, the secretary-general of the Association of Hospitals in Indonesia, agreed with Pandu.
She said that without proper care, covid-19 patients who initially showed only mild symptoms can quickly become critical.
Article by AsiaPacificReport.nz