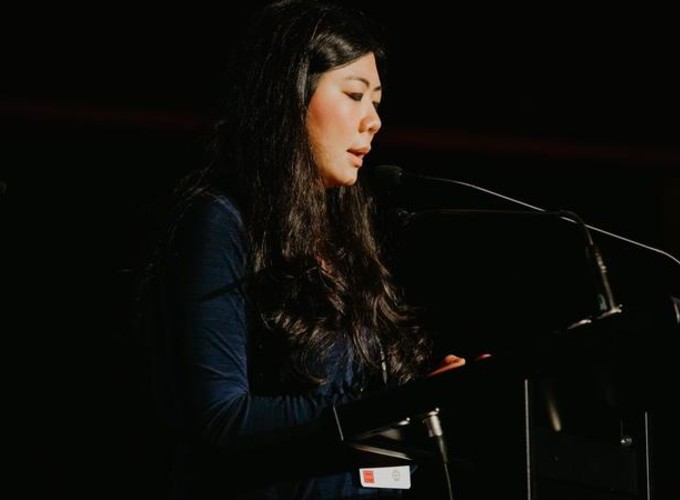 An Indonesian lawyer being pursued by the state has won a human rights award for shining "a light on violations of the rights" of West Papuans.
Veronica Koman was awarded Australia's Sir Ronald Wilson Human Rights Award on Wednesday at a ceremony in Sydney.
Koman is now living in Australia after receiving threats in Indonesia, where police have sought an Interpol Red Notice for the lawyer.
READ MORE: Veronica Koman 'won't be silenced' despite daily death threats
She has been accused of spreading false information online but denies all wrongdoing, saying the claims are fabricated.
Koman dedicated her award to the victims of a security crackdown in West Papua due to riots taking place there.
"Especially the dozens who have died at the hands of security forces, and the 22 political prisoners charged with treason over the past couple of months," she said in an acceptance speech on Wednesday.
"I have the West Papuan people to thank for changing my life. They have taught me how to be resilient, how to keep fighting, how to keep going in circumstances where many outsiders may feel they have to stop."
Marc Purcell, the chief executive of the Australian Council for International Development, which awards the prize, said the award represented "the strength and bravery of all people who defend the human rights of West Papuans, who will not be silenced, and who will work towards a world where the human rights of all are protected and upheld".
"Veronica has shone a light on violations of the rights of the West Papuan people at great personal cost," he said.
He also called on Australia to protect Koman and urge Indonesia to drop the charges against her.
In September, Koman was named as a "suspect" by Indonesian authorities who accused her of provoking recent unrest, after she published reports on the protests and on a racist attack against Papuan students in Java.
Regarding Koman's claims about receiving death threats and other intimidating messages, a spokesman for East Java police, which has been investigating Koman, denied that officers would be behind such actions and told Reuters that Koman had made many enemies.
The Sir Ronald Wilson Human Rights Award is presented annually to an individual or organisation that has made an outstanding contribution to advancing human rights.
This article is published under the Pacific Media Centre's content partnership with Radio New Zealand. 
Article by AsiaPacificReport.nz