By RNZ News
As the police worked to release victims' bodies to families by tonight, the first were buried this afternoon.
Father and son, 44-year-old Khaled Mustafa and 15-year-old Hamza, were laid to rest in a Janaza service at Memorial Park Cemetery in Linwood.
The service started at 12.30pm when the bodies arrived by hearse.
READ MORE: RNZ's tribute to the lost – 'They are us'
They were wrapped in cloth and carried on a board by several mourners.
At the graveside family members prayed while about 200 mourners stood some distance away. Other ceremonies took place after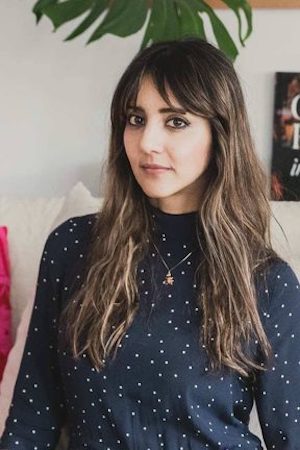 Green MP Golriz Ghahraman … politicians bear some responsibility. Image: RNZ
Meanwhile, Green MP Golriz Ghahraman challenged Parliament to "change the way we do politics" in the aftermath of the Christchurch terror attacks.
Politicians bore some responsibility for the shootings that killed 50 people at two mosques on Friday, said Ghahraman.
'Fanned division'
"There sit among us those who have for years fanned the flames of division, who have blamed migrants for the housing crisis," she said.
"None of us are directly responsible for what happened on Friday – we're all horrified – but we're all on notice now, we have to change the way we do politics."
Ghahraman said although the man accused of the shootings was not born in New Zealand, the ideology that led to the Christchurch mosque shootings existed in pockets of New Zealand.
This rhetoric was not mirrored in other parts of the world, as Turkish president Recep Tayyip Erdogan, speaking at a political rally, criticised the Anzacs for their role in Gallipoli. He threatened to send New Zealanders and Australians who came to his country with anti-Islam sentiment back in a casket.
"Your grandparents came here… and they returned in caskets. Have no doubt, we will send you back like your grandfathers."
Australian Prime Minister Scott Morrison today described Erdogan's comments as "reckless and deeply offensive".
"I don't find them very accurate or truthful as well because the actions of the Australian and the New Zealand governments have been consistent with our values of welcome and supporting people from all around the world.
Withdraw demand
"I have asked for these comments, particularly the reporting of the misrepresented position of Australia on Turkish television, the state-sponsored broadcaster, to be taken down."
Morrison summoned the Turkish ambassador to Australia to his office to demand the comments be withdrawn and said further diplomatic action could follow if they were not.
Prime Minister Jacinda Ardern discussed Erdogan's comments as part of a press conference in Christchurch but struck a different tone.
She said Deputy Prime Minister Winston Peters would confront those issues while in Turkey.
She said she did not anticipate a change in New Zealand's relationship with that country.
"It is so deeply entrenched. They have cared for our fallen.
"I reject the idea we are losing that relationship."
Peters left the country yesterday, headed for Turkey after a stop in Indonesia to express his condolences for the Indonesian killed in the Christchurch attacks.
Two-minute silence
At the same press conference, Ardern said there would be two minutes of silence, with the call to prayer broadcast on RNZ and TVNZ.
A national memorial, to be held in Christchurch, was still in the planning stages she said.
"While it will be in Christchurch we want to involve the rest of New Zealand."
Ardern spoke of her empathy with the frustration victims' families were feeling at having to wait so long for the bodies of their loved ones to be returned.
However, she said the Muslim community had showed great compassion through this difficult time.
"Their response has been overwhelming that what they seek is justice … but overwhelming they keep reflecting back to me the sense of support they have had from the New Zealand community.
Ardern said although there were global issues involved in Friday's attacks, such as gun control and moderation of social media content, she would continue to provide the New Zealand perspective on behalf of New Zealanders.
Many 'loopholes'
She also said there were a "large number of loopholes" in New Zealand's gun laws and there were a range of things to be fixed.
"Many New Zealanders would be astounded to know that you can access military-style semi-automatics.
"If I could say New Zealand was a blueprint for anything, I would say it was a blueprint of what not to do."
Ardern hoped New Zealand could now demonstrate what could be done with gun control.
In a press conference yesterday, Police Commissioner Mike Bush said police believed the accused gunman in the mosque attacks was going to commit further crimes when he was arrested.
"We absolutely believe we know where he was going and we intervened along the way."
Friday marks a week since the attacks that killed 50 people at two mosques in Christchurch and as a safety precaution, many closed their doors.
Open doors
But mosques across Auckland will open their doors to the public on Friday night, their holiest day of the week, to remember the 50 lives that were lost in Christchurch.
The Ponsonby Masjid, Ranui Mosque, North Shore Islamic Centre and Masjid Abu Bakr Al-Siddiq in Pakuranga called for people of all faiths to join them and show solidarity.
Muslim Association president Ikhlaq Kashari said they wanted to encourage an atmosphere of inclusivity and openness, and an opportunity to heal as a community.
However, members of the Muslim community have emphasised that mosques are always open to the public and they were welcome any time.
More than 500 people across the country have registered to give blood since the Christchurch mosque shootings, saying they want to do what they can to help.
This article is republished under the Pacific Media Centre's content partnership with Radio New Zealand.

Article by AsiaPacificReport.nz