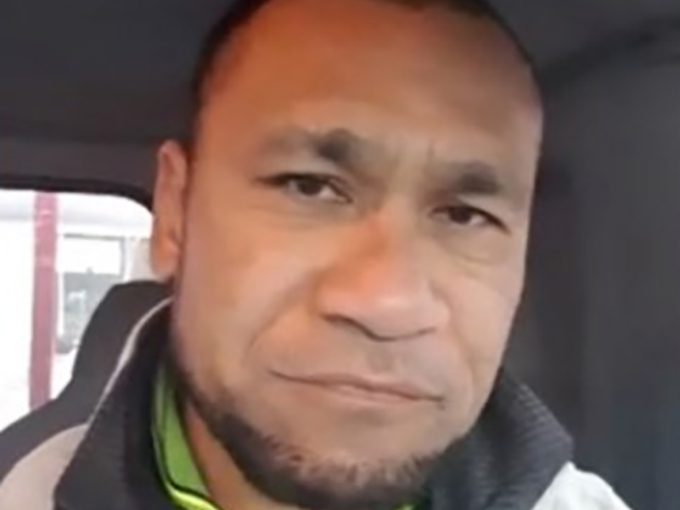 "King Faipopo", as he appeared in a video sent to the Samoa Observer last year. Image: Samoa Observer
Pacific Media Watch Newsdesk
Samoan anti-government blogger Malele Paulo has been arrested, reports RNZ Pacific.
Malele, who uses the pseudonym "King Faipopo", is being held in police custody.
RNZ reported Malele had been charged with making threatening social media statements towards the Prime Minister, Tuilaepa Sailele Malielegaoi, under a new criminal libel law.
Malele, who is based in Australia, was arrested in Apia after he returned to Samoa for his mother's funeral.
In August, Tuilaepa said he was filing a lawsuit against Malele over accusations he had posted on his blog.
At the time, Malele as "King Faipopo" had challenged the prime minister to "come and get me", according to the Samoa Observer.
Responding to a statement issued then by the Office of the Prime Minister for the authorities to begin the process to bring him back to Samoa, Malele said he was not afraid of the actions taken by the prime minister.
'I ain't scared'
"I ain't scared of anyone on this earth, Tuilaepa Sailele. Don't try and scare me because I am not afraid of you and I have said it so many times. I am only scared of God.
"I have apologised to the country but you did not reply to my apology. I apologise to the country, not you, and you did not respond.
"You said the police will come and arrest King Faipopo. So come and get me I am waiting," he said in the video sent to the Samoa Observer.
Malele said he at the time he was also ready to face the prime minister in court.
In December 2017, Samoa Observer editor Mata'afa Keni Lesa criticised the country's Parliament for unanimously enacting the new criminal libel law after it had been repealed four years earlier, according to RNZ Pacific.
Mata'afa said the law threatened media freedom in Samoa. While it would be ineffective against "faceless" bloggers it would "cripple" the maintream media, he said.

Article by AsiaPacificReport.nz