<![CDATA[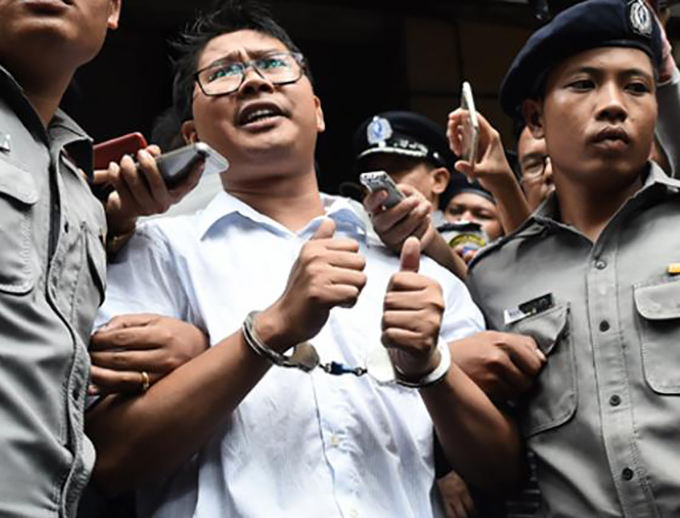 Turmoil outside the Yangon court at the end of the trial of Kyaw Soe Oo (below) and Wa Lone in Myanmar yesterday. Image: Ye Aung Tha/AFP/RSF
Pacific Media Watch Newsdesk
Reporters Without Borders has condemned the seven-year prison sentences imposed on two Reuters reporters in the Myanmar city of Yangon yesterday at the end of a "sham trial".
The Paris-based global media watchdog reaffirmed its call for their immediate release.
On what was a dark day for press freedom in Myanmar, Kyaw Soe Oo and Wa Lone were convicted of violating the country's colonial era Official Secrets Act for investigating a massacre of 10 Rohingya civilians by soldiers exactly a year and a day ago in Inn Dinn, a village in the north of Rakhine state.
READ MORE: Trial will test Myanmar's 'democracy'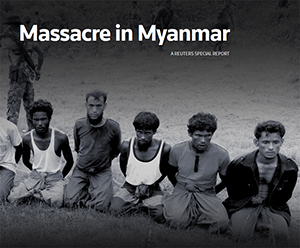 The atrocity being investigated by the imprisoned journalists.
"The conviction of Kyaw Soe Oo and Wa Lone is a terrible blow to press freedom in Myanmar," RSF secretary-general Christophe Deloire said.
"As the justice system clearly followed orders in this case, we call on the country's most senior officials, starting with government leader Aung San Suu Kyi, to free these journalists, whose only crime was to do their job.
"After a farcical prosecution, this outrageous verdict clearly calls into question Myanmar's transition to democracy."
The massacre investigated by Kyaw Soe Oo and Wa Lone was acknowledged by the army and seven soldiers were sentenced to 10 years in prison, an RSF statement said.
During the preliminary hearings in the case of the two journalists, a police officer admitted that his superiors framed them by giving them supposedly classified documents and then immediately arresting them.
The entire prosecution case was based solely on this "trumped-up evidence", RSF said.
Myanmar is ranked 137th out of 180 countries in RSF's 2018 World Press Freedom Index.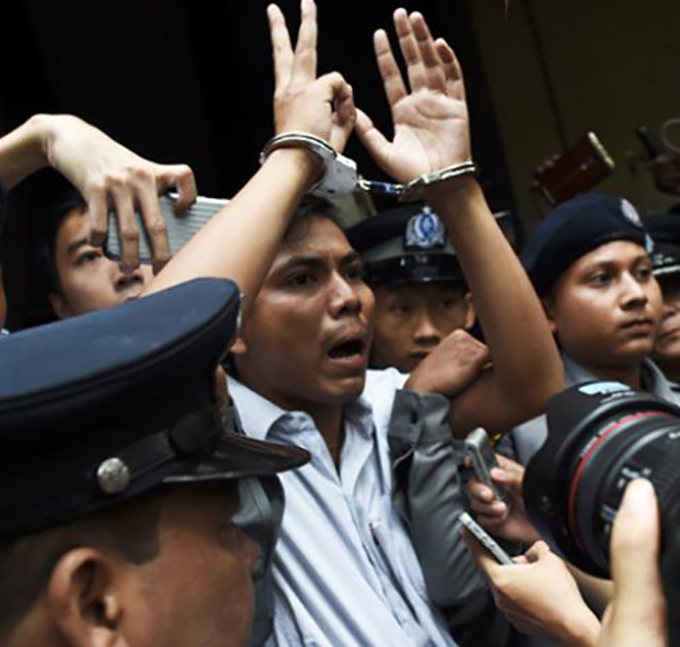 Kyaw Soe Oo outside the Yangon court in Myanmar yesterday. Images: Ye Aung Tha/AFP/RSF

Article by AsiaPacificReport.nz
]]>