<![CDATA[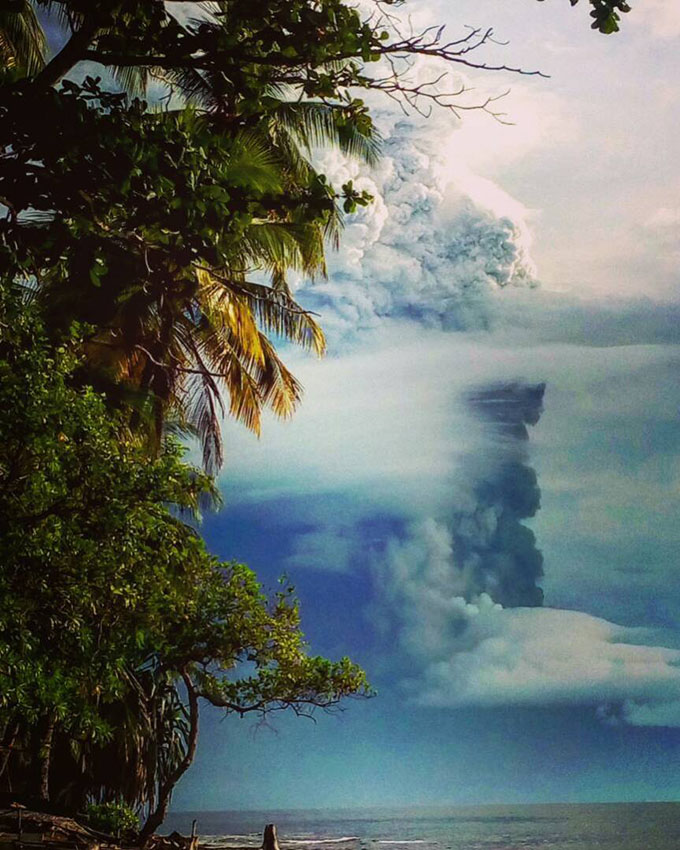 The new Manam eruption today. Image: Scott Waide blog
Pacific Media Centre Newsdesk
Manam volcano in Papua New Guinea has erupted again, reports journalist Scott Waide on his blog.
This is his blog's picture of the eruption early today.
Islanders reported that ash and other debris from the eruption was so thick that sunlight had been totally blocked for a few hours, Waide said.
Manam islander Mina Kamboanga said the villagers were forced to use lights to get around.
Loop PNG reports Peter Sukua, a local community leader from Baliau village on Manam island, said the volcano had spewed ashes and lava.
He said more than 2000 islanders were in shock over the eruption and were evacuating the island.
Sukua called on the Disaster Authority in Madang to respond quickly.
Manam volcano is located 13 km off the northern coast of Papua New Guinea near Bogia town and is one of PNG's most active.
A pyroclastic flow at the volcano on 3 December 1996 killed 13 people in the village of Budua.

Article by AsiaPacificReport.nz
]]>