<![CDATA[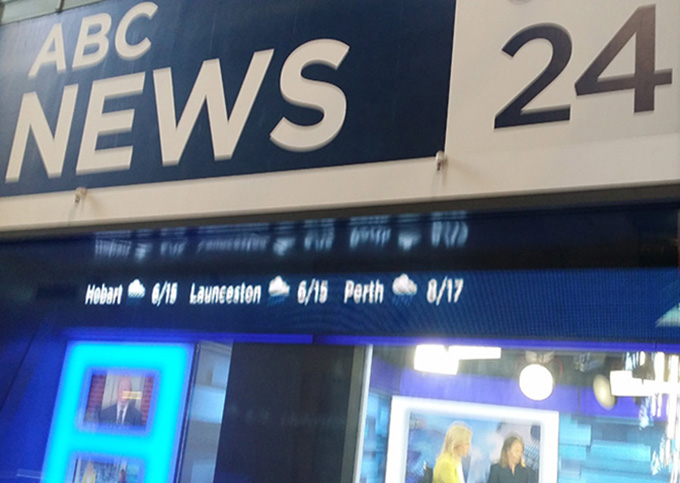 ABC ban … "The Nauruan government should not be allowed to dictate who fills the positions in an Australian media pool." Image: David Robie/PMC
Reporters Without Borders (RSF) has called on Nauru to rescind its decision to bar Australia's public radio and TV broadcaster, ABC, from covering the Pacific Islands Forum that is being hosted there next month.
Journalists must be able to work with complete freedom, the Paris-based media freedom watchdog RSF said.
Nauru's government has cited "harassment" and "lack of respect towards our president" as grounds for banning the ABC from covering this annual meeting of 18 South and North Pacific island nations, which usually receives a great deal of media coverage due on September 1-9.
READ MORE: Nauru media ban on ABC targets Australian detention centre gag
A three-member Australian press pool had been envisaged, with ABC providing the TV coverage, until the Nauruan authorities announced that no ABC representative would be allowed into the country because of the broadcaster's "continued biased and false reporting about our country."
"The grounds given by Nauru's authorities are completely specious, so we urge them to rescind this decision and to provide ABC with press accreditation," said Daniel Bastard, head of RSF's Asia-Pacific desk.
"This island has become a news and information black hole because of the refugee processing centre it hosts for the Australian government. We also condemn the hypocritical silence from the Australian authorities, who have not lifted a finger to defend their public broadcaster."
When asked about the ban on the ABC, Australian Prime Minister Malcolm Turnbull simply described it as "regrettable," making it clear that his government was not going to try to persuade Nauru to allow journalists to work there freely
This small island nation is often described as a "Pacific gulag" or "Australia's Guantanamo" because it allows Australia to operate a refugee detention centre there in exchange for millions of Australian dollars.
The UN has often criticised conditions in the camp.
Journalists are clearly unwelcome in Nauru. As RSF noted in its recent report on the obstacles to media coverage of refugee routes, Nauru charges 8000 euros for a visa application that is not refundable even when the visa is denied, which is usually the case.
And to further limit media attention, Nauru found another radical solution – blocking access to Facebook for three years.
Australia is ranked 19th out of 180 countries in RSF's 2018 World Press Freedom Index.
The Pacific Media Centre's Pacific Media Watch freedom project collaborates with Reporters Without Borders.

Article by AsiaPacificReport.nz
]]>