<![CDATA[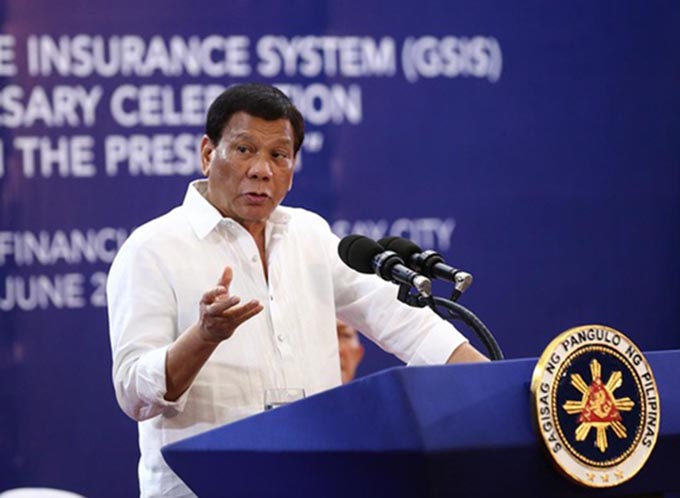 'Father of the nation' President Rodrigo Duterte defends his order against loiterers. Image: Malacañang
By Pia Ranada in Manila
President Rodrigo Duterte of the Philippines has cited the power of the state to act as parents of persons needing protection as a defence of his order against "tambays" (loiterers).
"Of course, I can accost you. Under the power of parens patriae, you are the father of the nation. I can always give an advice for people like minors," he said yesterday during a summit in Davao City on the southern island of Mindanao.
Parens patriae, which is Latin for "parent of the nation," refers to the power of the state to act as the parent of a person when their actual parents or guardians are neglectful or abusive.
READ MORE: Photos, death certificate show Genesis 'Tisoy' Argoncillo beaten to death
"If you are unruly, go home or you are arrested. That is the police power of the state. Let them contest that in the Supreme Court," he added.
His turned defensive apparently after reading in his briefings of senators "postulating" on his controversial order for police to "pick up" loiterers.
Within days of his order, thousands were arrested for loitering supposedly while also violating local ordinances on curfews, drinking in public, smoking in public, and public nudity.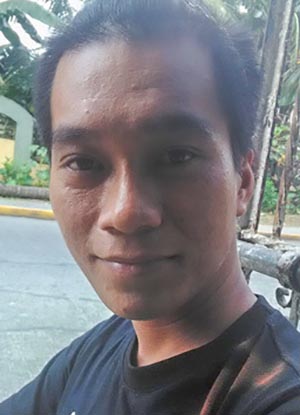 "Tambay" Genesis Argoncillo died in police custody from "multiple blunt force trauma". Image: Rappler cellphone
One such "tambay," Genesis Argoncillo, died in prison from multiple blunt force trauma.
Duterte also said he had read the recent Social Weather Stations survey that found that fear of robberies, unsafe streets, and drug addicts had risen in Mindanao, his home island.
No order to 'arrest'
Twice in his speech, he insisted that he did not tell police to "arrest" loiterers.
"I never said arrest them, napakaga gago (such fools) … Why don't you just listen, i-rewind mo yung sinabi ko (rewind what I said)," he said.
The exact words of Duterte's order on June 14 are: "My directive is 'pag mag-istambay-istambay sabihin niyo, 'Umuwi kayo. 'Pag 'di kayo umuwi, ihatid ko kayo don sa opisina ni ano don, Pasig'. Ako na ang bahala, ilagay mo lang diyan. Talian mo 'yung kamay pati bin–ihulog mo diyan sa ano."
(My directive is if there is someone who stands by, tell them, 'Go home. If you don't go home, I will bring you to the office of – there in Pasig.' Leave it up to me. Just put them there. Tie their hands together even the – drop them at –)
Duterte's exact words referring to loiterers in a September 2017 speech were: "Tignan 'nyo may maglakad pa ba na – eh ngayon, sabi ko sa pulis, 'Pikapin mo.'" (See if there's anyone walking around – now, I told the police, 'Pick them up.')
The Philippine National Police, however, appeared to interpret the President's words as an order to take loiterers allegedly violating local laws to prisons and detaining them.
The President is known for his stream-of-consciousness style of speaking in which he often does not complete sentences or does not elaborate on confusing, sometimes contradictory messaging.
Loitering 'not a crime'
Duterte admitted in his Friday speech that loitering "is not a crime" but that he can arrest persons for drinking in public.
"If you are drinking diyan sa alley, 'yang mga (in the alley, in the) squatters area, if you are there making a sala (living room) out of the roads there, 'tang-ina, huhulihin talaga (son of a bitch, you will get caught)," he said.
After Duterte's order, there was a reported case of a group of friends detained by police who were told the only reason for the action was Duterte's verbal command.
Argoncillo, the 22-year-old alleged "tambay" who was killed in jail had been arrested for supposedly causing "alarm and scandal".
Pia Ranada is a Rappler journalist.

Article by AsiaPacificReport.nz
]]>