<![CDATA[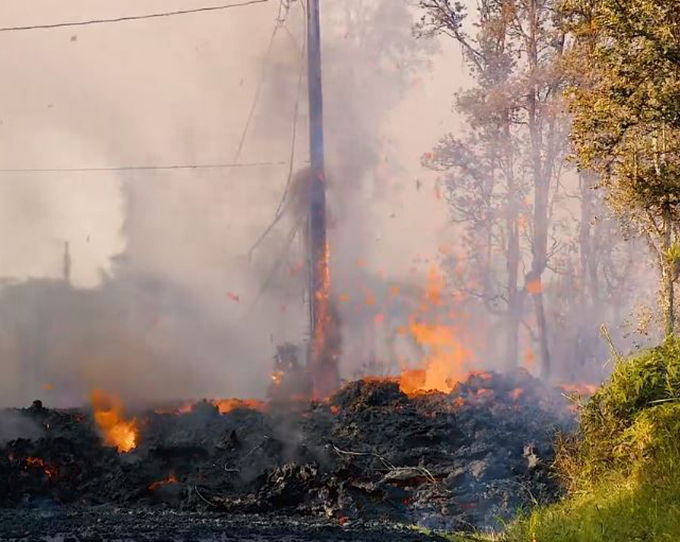 Lava spews to the surface and onto a road at Leilani Estates, Hawai'i Island. Image: Mick Kabera/HNN
Pacific Media Centre Newsdesk
The 6.9-magnitude earthquake that shook the Big Island on Friday and was felt as far away as Oahu was the strongest tremor in Hawai'i in 43 years, reports Hawai'i News Now.
The Friday quake happened about 12:30 pm and was centered on the south flank of Kilauea volcano, which has been erupting and spewing lava into Leilani Estates since Thursday.
Dr Charles McCreery, director of the Pacific Tsunami Warning Centre, said the quake was the largest to strike the big island of Hawai'i since November 1975, when a tremor centered 3.2 km off Kalapana Beach was measured at a magnitude 7.2.
He said the small tsunami waves did not pose any threat but underscored the importance of vigilance as the Kilauea eruptions continue.
That quake caused a local tsunami that killed two people and injured several others.
Another pair of quakes in 2006 — the largest of which was a magnitude 6.7 — were centred off the northwest coast of Hawai'i island and caused an island-wide power outage on Oahu that lasted 19 hours.
The strongest quake ever to hit Hawaii was a 7.9-magnitude. It was recorded on April 4, 1868.

Article by AsiaPacificReport.nz
]]>