<![CDATA[
Pacific Media Centre Newsdesk
Auckland's popular Silo Park will come alive to the sounds of the Caribbean next week.
Part of the Summer at Silo Park events, the Aotearoa-New Zealand Steelband Festival on Saturday, February 24, will bring together seven local steelbands and feature two special guest steelbands from Australia.
It is the first event of its kind to be held in New Zealand.
The festival is being organised by the first steelband to be established in New Zealand, the CaribbeaNZ Southern Stars.
Band manager Camille Nakhid says the event has been a longtime coming.
"CaribbeaNZ Southern Stars formed in 2005 and have played at festivals and private events all over New Zealand.
"With a number of other bands established in recent years we felt the time was right to bring us all together and stage the country's first ever steelband festival."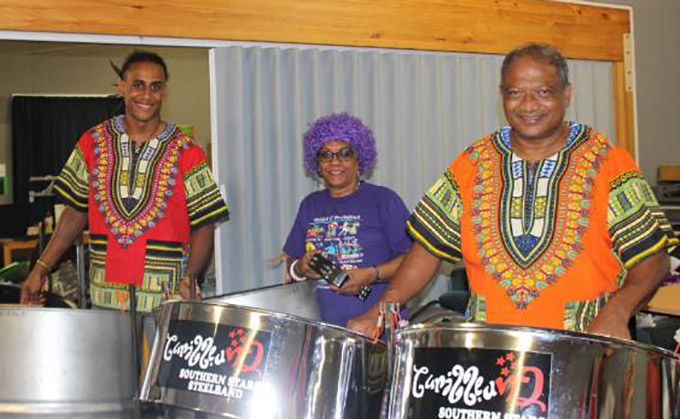 With a history stretching back to African drumming practices, the modern steelpan evolved in Trinidad during World War II, when industrious musicians with little resources refashioned disused 55-gallon drums into a range of instruments.
New musical identity
Initially stigmatised as unsophisticated music of poor communities, the image of steelpan music changed after Trinidad gained independence in 1962 and set out to define a new musical identity for itself.
Today, steelbands and Calypso music are globally recognised and synonymous with the Caribbean and the vibrant sights and sounds of carnival season, which has just finished.
"Carnival is the real annual party for Caribbean communities," said Nakhid.
"Steelbands practise for months to prepare for the Panorama competitions. With our festival, we're hoping to bring that same atmosphere, the Caribbean love of music and festivity, to downtown Auckland."
As well as the nine steelbands, the festival will also feature guest performances by other drumming groups, and food – including lip-smacking Caribbean favourites – will be available throughout the day.
At 2.30pm, the bands will dress up in costumes for the festival parade and traditional massed-band finale performance.
'Feelin' de riddim'
Any members of the public who are "feelin' de riddim" will be invited to take part in the parade, dance and join in the carnival atmosphere.
The festival is free to attend and opens at 9.30am.
It is being supported by Silo Park and the Auckland Council Creative Communities scheme.
A carnival night is also being held on the same day at the Fickling Centre, and will feature the CaribbeaNZ Southern Stars performing with exciting newcomers The Panimals (Bream Bay College) and special guest singer Errol Renaud from Sydney's Caribbean Soul.
Limited tickets will be available on the door, and cost $20.
Contacts: Tish Viljoen 021 025 27616 or Camille Nakhid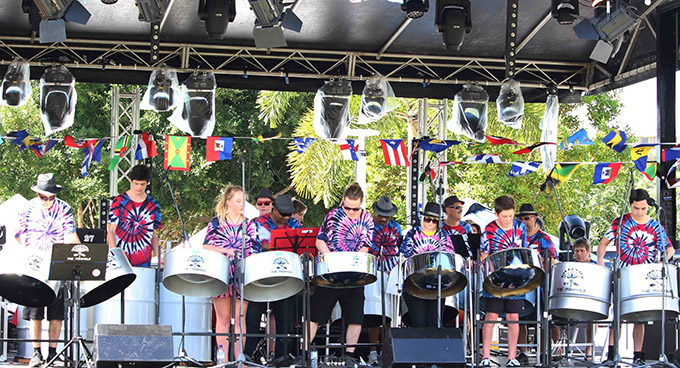 Article by AsiaPacificReport.nz
]]>