EveningReport LIVE: This is the EveningReport Live page. Live webcasts with viewer interaction is coming and will stream regularly from this page.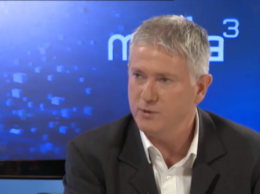 We will promote this via our social media channels and via web partners.
In the meantime, do bookmark EveningReport.nz and we look forward to you taking part in some robust live debate.
About Us: EveningReport.nz is based in Auckland city, New Zealand, is an associate member of the New Zealand Media Council, and is part of the MIL-OSI network, owned by its parent company Multimedia Investments Ltd (MIL) (MILNZ.co.nz).
EveningReport specialises in publishing independent analysis and features from a New Zealand juxtaposition, including global issues and geopolitics as it impacts on the countries and economies of Australasia and the Asia Pacific region.
EveningReport's sister publication, AsiaPacificReport.nz also occupies a high-end position within the region's media, and is a relied-upon source of accurate reportage and analysis of events in this part of the world. AsiaPacificReport is edited by the Pacific Media Centre's founder, Professor David Robie.
EveningReport was founded by MIL's managing director, Selwyn Manning. Selwyn has a background as an investigative political journalist with over 25 years media experience.
He now provides analysis, assessment, and evaluation of the political environment specific to New Zealand, Australia, the economies and island states of the Asia-Pacific region with a specialisation in the analysis of geopolitics, cyber-security, and, intelligence issues.
Selwyn is also a former New Zealand Government press secretary and spokesperson for the Minister of Police, Internal Affairs, Ethnic Affairs, and Civil Defence Emergency Management. He holds MCS (Hons.) and BCS (Hons.) degrees.