Introducing ABC's The Pacific – first episode.  Video: ABC News

SPECIAL REPORT: By ABC Backstory editor Natasha Johnson
When Tahlea Aualiitia talks about hosting the ABC's new Pacific-focused news and current affairs TV programme, The Pacific, her voice breaks and she becomes emotional.
Personally, it's a career milestone, anchoring her first TV show after a decade working mostly in radio, producing ABC local radio programmes and presenting Pacific Mornings on ABC Radio Australia. But it's also much more than that.
Aualiitia grew up in Tasmania and is of Samoan (and Italian) heritage. She has strong connections to the country and the Pacific Islander community in Australia.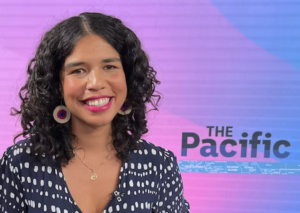 What moves her so profoundly about The Pacific is that the 30-minute, weekly programme is being broadcast across the Pacific on ABC Australia, the ABC's international TV channel, as well as in Australia (on the ABC News Channel and iview), and is produced by a team with a deep understanding of the region and features stories filed by local journalists based in Pacific nations.
"For me, it's representation and I think that is really important," she says.
"I'm probably going to cry because for so long I feel that in Australia and on mainstream TV, Pacific Islanders have been, at best, under-represented and, at worst, misrepresented.
"Given the geopolitical interest, there is more focus on the Pacific but my hope for this show is that it will highlight Pacific voices, really centre those voices as the people telling their stories and change the narrative.
'The ABC cares'
"It shows the ABC cares, we are not just saying we decide what you watch, we're involving you in what we're doing, and I think that that makes a difference."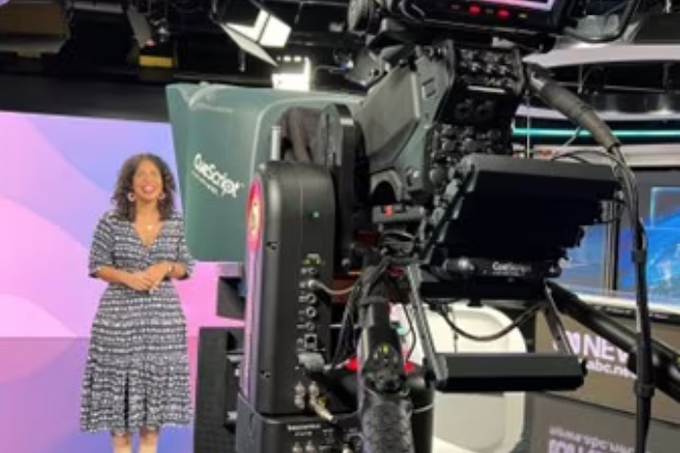 Aualiitia's father was born in Samoa and moved to New Zealand at the age of 12, then later to Australia. Her mother's brother married a Samoan woman, so Samoan culture was celebrated in her immediate and extended family.
She recalls a childhood shaped by Samoan food, dance and song, and the importance of family, faith and rugby. But from her experience, "the narrative" about the Pacific in Australia has tended towards being negative or patronising.
"I think people tend to see the Pacific as a monolith and there are a lot of stereotypes about what a Pacific Islander is, especially in view of the climate change crisis — there's this idea everyone's a victim and they should all just move to Australia," she says.
"There's a lot of stuff you carry as a brown journalist. When I hear a story on the news about a Pacific Islander and a crime, I brace myself and think about what that might mean for my day, is it going to make my day at harder when I walk out onto the street, will it make my day at work harder?
"I've had people say to me when they learn I have an arts degree, 'oh, your parents must be so proud of you because you're the first person in your family who has gone to uni'. And that's not true, my dad has a PhD in chemistry.
"It's indicative of ideas that people have of what you're capable of, what you can do, and that's the power of the media to shape those narratives and change those narratives.
Facebook 'reality' check
"When I started presenting Pacific Mornings, I would interview people from across the Pacific and people would find me on Facebook, message me, saying, 'I didn't know any Pacific Islanders were working at the ABC'.
"I was just doing my job, but they said they were proud of me, of the visibility and that it was a good thing that it was happening. So, I hope this programme re-frames things a little bit by showing the rich diversity of the Pacific, its different cultures, resilience, and the joy of being Pacific."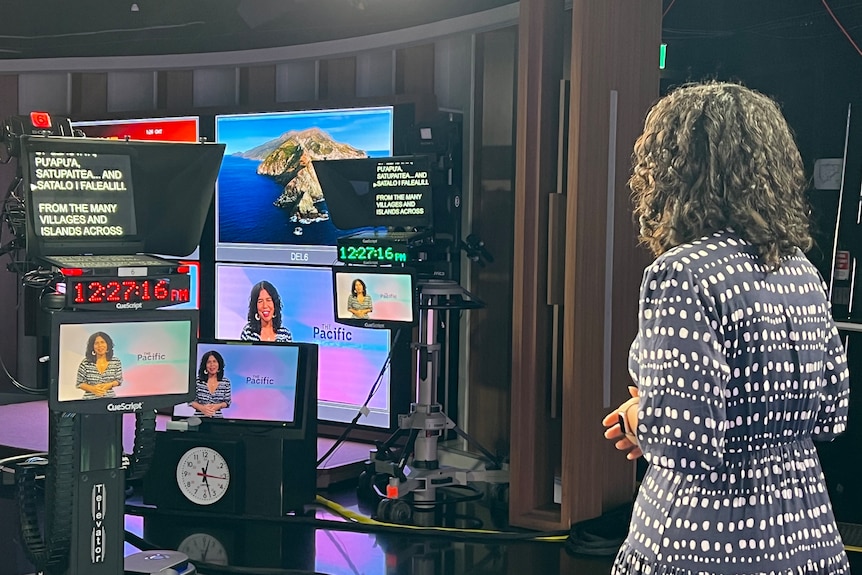 The Pacific is being produced by the ABC's Asia Pacific Newsroom (APN), based in Melbourne, with funding from ABC International Broadcast and Digital Services.
While the scope of the ABC's international services has fluctuated over the years, depending on federal government funding levels, an injection of $32 million over four years to ABC International Services allocated in the 2022 budget has enabled this first-of-its-kind programme to be made, among a suite of other initiatives under the Indo-Pacific Broadcast strategy.
"The APN has been a trusted content partner for the ABC's International Services team for many years and already has deep Pacific expertise," says Claire Gorman, head of international services.
"We have been working with the APN to produce our flagship programmes Pacific Beat and Wantok for ABC Radio Australia and have been wanting to produce a TV news programme for Pacific audiences for some time, but until now have not have the funding for it.
"The Pacific is the first of many exciting developments in the pipeline. We believe it is more important than ever before for Australians and Pacific audiences to have access to independent, trusted information about our region."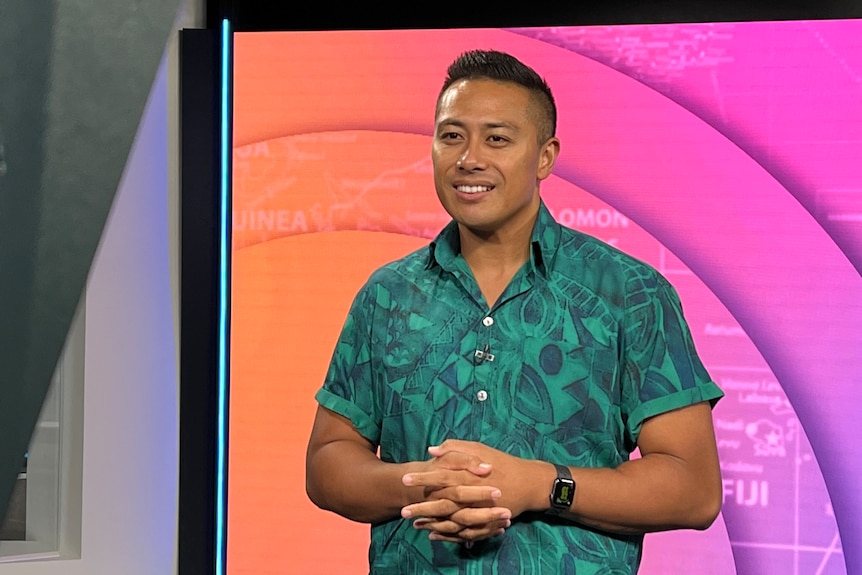 Pacific-wide team
Joining Aualiitia on air is long-serving Pacific Beat reporter and executive producer Evan Wasuka and journalist Johnson Raela, who previously worked in New Zealand and the Cook Islands.
Correspondent Lice Movono, based in Suva, Fiji, and Chrisnrita Aumanu-Leong in Honiara, Solomon Islands, are contributing to the programme as part of a developing "Local Journalism Network", also funded under the Indo-Pacific Broadcast strategy, to use the expertise of independent journalists located in the region.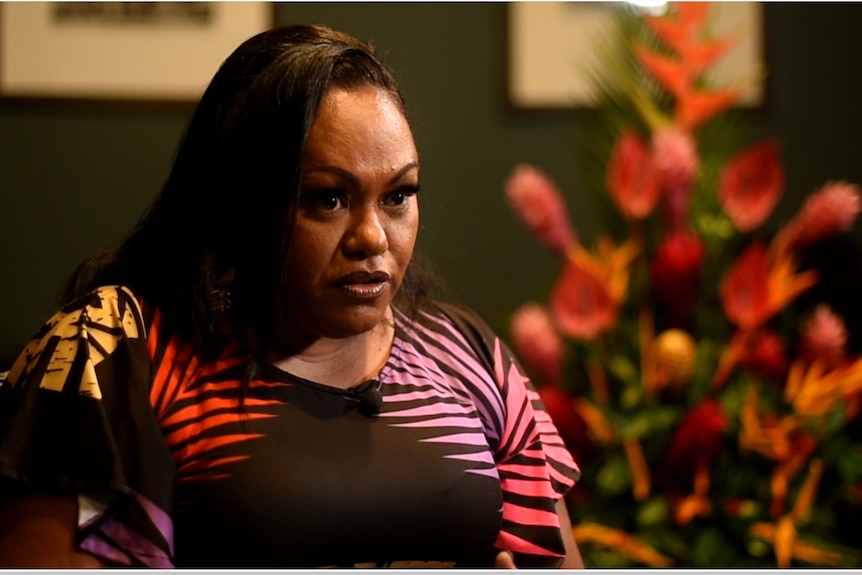 Behind the scenes are APN supervising producer Sean Mantesso, producers Gabriella Marchant, Dinah Lewis Boucher, Nick Sas and APN managing editor Matt O'Sullivan.
"The ABC has covered the Pacific for decades but largely for the Pacific audience," says O'Sullivan.
"In recent years, that's mostly been via Pacific Beat and increasingly through digital and video storytelling. We've felt for some time that there's growing interest in the Pacific within Australia and there's also a massive Pacific diaspora in Australia with strong links to the region.
"So, we've felt a need to share our content more broadly. The Pacific programme will cover the breadth of Pacific life beyond palm trees and tourism, from politics to jobs and the economy, climate change, culture and sport."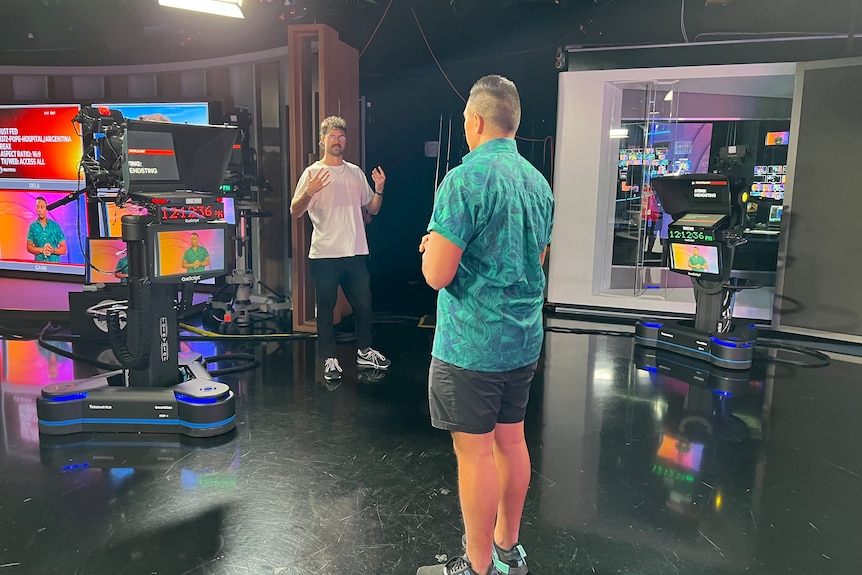 Lice Movono has been working as a journalist in Fiji for 16 years and has previously filed for the ABC. She believes elevating the work of regional journalists across the ABC programs and platforms, through the Local Journalism initiative, will help provide more informed coverage of Pacific affairs.
"I believe it's critical for journalists from within the Pacific to be at the centre of storytelling about the Pacific," she says.
"A few years ago, while working in a local media organisation, I had the opportunity to attend a conference in Europe and it shocked and saddened me to find that there are people on the other side of the world who have little or no understanding of what it means to live with the reality of climate change here in the region.
"So, it means everything for me to work with the ABC, which has one of the widest, if not the widest reach in the Pacific region and to have access to a platform that tells stories about the Pacific and Fiji, in particular, to the rest of the world, to tell authentic stories through the lens of a Pacific Islander, and an Indigenous one at that, about the realities of what Pacific people face."
While the covid pandemic and various lockdowns curbed a lot of international news gathering, it provided an opportunity to showcase the work of locally based reporters on ABC domestic channels.
"We've often used stringers in the region, but covid showed us the value journalists in country can offer," says O'Sullivan.
"Because we couldn't fly Australian-based crews into the region during the pandemic, we relied more on journalists in the Pacific telling their stories, for example during the 2021 riots in Solomon Islands.
"We are now building on that foundation of local expertise and knowledge by establishing the Local Journalism Network of independent journalists to report for the ABC.
"We've had producers doing training with them, teaching them how to shoot good TV pictures and we've provided mobile journalism kits that enable them to quickly do a TV cross.
"In filing for the ABC, they can tell stories local media often can't but the challenge for us is protecting them."
Support and protection from the ABC has been welcomed by Movono. Renowned for her tough questioning, she has endured personal threats and harassment over the course of her career, but the country is now moving into a new era of openness with the newly-elected Rabuka government repealing the controversial Media Industry Development Act that was introduced under military law in 2010 and has been regarded as a restraint on media freedom.
In an international scoop, Movono landed an interview with the new Prime Minister, Sitiveni Rabuka, for the first episode of The Pacific.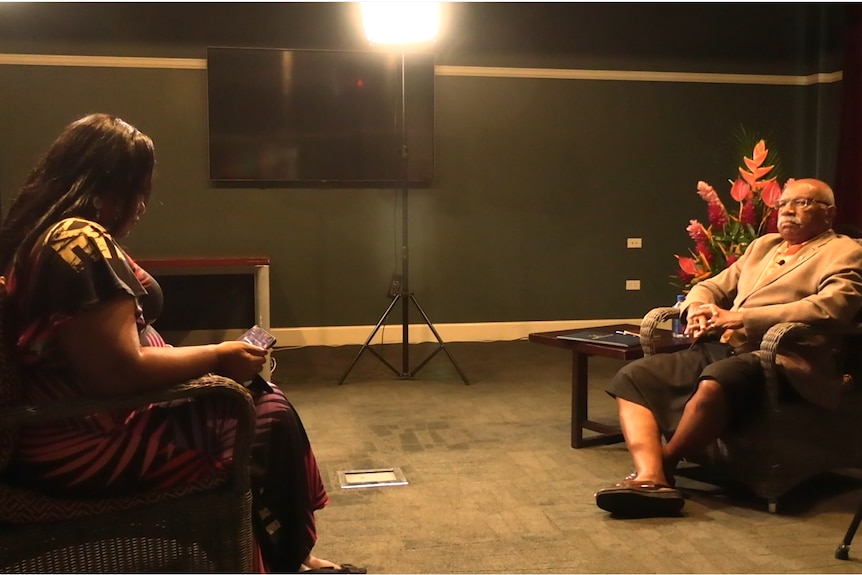 "When I knew that there was going to be a segment of The Pacific where we could Talanoa with leaders of the Pacific, it was important for me to position the ABC as the one international organisation that Rabuka would do an interview with," she says.
"I knew, with the new government only weeks into power, it was going to be a challenge. The government is dealing with a failing economy, a divided country, high inflation, high levels of poverty, the ongoing recovery from covid and trying to mitigate the impacts of climate change.
"But he has made progress as a Pacific leader, as the leader of a country just coming out of a military dictatorship, and he's done some significant work in the region. So, it was a very significant interview, probably one of the most important assignments of my career."
In addition to new content and engagement of local journalists, ABC International Services is also expanding the FM footprint for ABC Radio Australia and enhancing media training across the region.
As she prepared for the first episode of The Pacific to go to air, Tahlea Aualiitia was keen to hear the feedback from the audience and — with some trepidation– from family and friends in Samoa.
"I think that's the part that I'm most nervous about," she says.
"I know that they will lovingly make fun of my struggling to pronounce Samoan words properly, given I grew up in Australia, but I know they're already proud of me because of the work I'm doing here.
"Having said that, my brother is a doctor, so I don't think I'll ever reach that level of family pride but I'm getting closer!"
The Pacific premiered on ABC Australia last Thursday. This article is republished with permission.

Article by AsiaPacificReport.nz