Source: The Conversation (Au and NZ) – By Michelle Grattan, Professorial Fellow, University of Canberra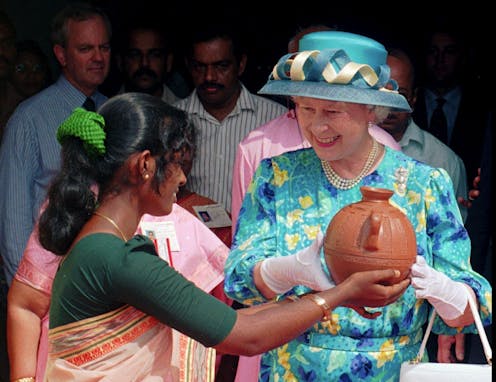 Sherwin Crasto/AAP
As well as her interviews with politicians and experts, Politics with Michelle Grattan includes "Word from The Hill", where she discusses the news with members of The Conversation politics team.
In this podcast Michelle and Amanda Dunn, the Conversation's politics editor, canvass Anthony Albanese's announcement of ten "everyday" Australians who will travel with him to the United Kingdom on Thursday for the Queen's funeral, which will be held on Monday. They include Dylan Alcott, 2022 Australian of the Year.
Amanda and Michelle also discuss the (slightly delayed) introduction of the legislation for a national integrity body, the future of the republic issue, and Albanese's determination to follow proper processes.

Michelle Grattan does not work for, consult, own shares in or receive funding from any company or organisation that would benefit from this article, and has disclosed no relevant affiliations beyond their academic appointment.
– ref. Word from The Hill: Will Queen Elizabeth's death affect Australian politics? – https://theconversation.com/word-from-the-hill-will-queen-elizabeths-death-affect-australian-politics-190558