Source: The Conversation (Au and NZ) – By Michelle Grattan, Professorial Fellow, University of Canberra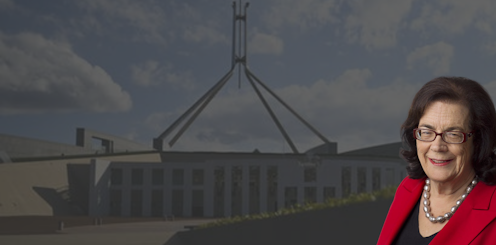 As well as her interviews with politicians and experts, Politics with Michelle Grattan includes "Word from The Hill", where she discusses the news with members of The Conversation politics team.
Politics editor Amanda Dunn and Michelle discuss the rising number of COVID cases, and state governments' reluctance to bring back mandates such as for mask-wearing. These governments know many of the public have COVID fatigue, when it comes to restrictions. And even the "health advice" doesn't count for quite what it used to.
Amanda and Michelle also canvass the challenges of the Albanese government's September 1-2 jobs summit. More immediately, there is the Prime Minister's latest foreign summitry, in Fiji, where he will be attending the Pacific Islands Forum.

Michelle Grattan does not work for, consult, own shares in or receive funding from any company or organisation that would benefit from this article, and has disclosed no relevant affiliations beyond their academic appointment.
– ref. Word from The Hill: 'Pandemic fatigue' takes its toll of mandates and even the expert health advice – https://theconversation.com/word-from-the-hill-pandemic-fatigue-takes-its-toll-of-mandates-and-even-the-expert-health-advice-186832