Source: The Conversation (Au and NZ) – By Michelle Grattan, Professorial Fellow, University of Canberra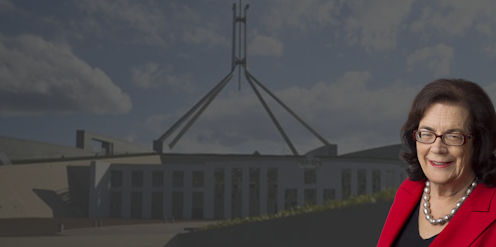 As well as her interviews with politicians and experts, Politics with Michelle Grattan includes "Word from The Hill", where she discusses the news with members of The Conversation politics team.
In this podcast Michelle and politics + society editor Amanda Dunn canvass the Reserve Bank's increase in interest rates, and which side wins or loses from it, as cost of living is centre stage in the election battle. They also discuss Anthony Albanese's launch, and the implications for the Liberals if Josh Frydenberg were to lose in Kooyong.

Michelle Grattan does not work for, consult, own shares in or receive funding from any company or organisation that would benefit from this article, and has disclosed no relevant affiliations beyond their academic appointment.
– ref. Word from The Hill: On the rate rise, Albanese's launch and what a Frydenberg loss would mean for the Liberals – https://theconversation.com/word-from-the-hill-on-the-rate-rise-albaneses-launch-and-what-a-frydenberg-loss-would-mean-for-the-liberals-182339