Analysis by Keith Rankin.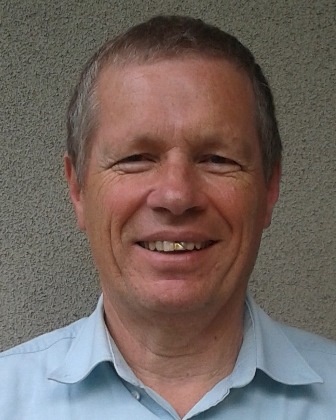 Yesterday I watched Kenneth Branagh's recent movie, Belfast. A wonderful 'biopic' of that fraught city in 1969/70. It brought back memories of my own brief visit there in April 1976, when I rode into town on my trusty Honda – past Carrickfergus Castle. Then parked, and walked along Donegal Place, to City Hall, before returning to my motorcycle and catching the ferry to Liverpool.
Belfast represents the epitome of a Victorian industrial city, which gives it certain touristic qualities today. Belfast in 1976 was not exactly a tourist destination then, however. It was a city under British military occupation. I was in a war zone.
The story in the movie related to Branagh's childhood at the beginning of 'The Troubles'. His family rented a council house in a zone with a mixed Catholic and Protestant population, making the nearby streets 'ground zero' for the incipient conflict. The Protestant fundamentalists wanted to cleanse the neighbourhood of Catholics.
Branagh's father, William, was an indebted FIFO (fly-in fly-out) worker, working in England. William Branagh was very frustrated by the swelling sectarian violence, implicit and explicit. In relation to William's confrontation with the prominent local protestant bigot, the soundtrack (which, by the way, heavily featured local 'lad' Van Morrison) twice alluded to the imagery of the classic 1952 western High Noon, through that movie's title song:
I do not know what fate awaits me
I only know I must be brave
And I must face a man who hates me
Or lie a coward, a craven coward
Or lie a coward in my grave
My thoughts immediately turned to Volodymyr Zelenskyy; and to the way that the mainstream media – always looking for the drama, though often at the expense of the news – is framing the Ukraine-Russia conflict as a battle for Kyiv between two men, Zelenskyy and Vladimir Putin.
Casablanca
Afterwards, the other movie that my thoughts turned to, was Casablanca. Filmed on a budget in a Los Angeles studio in 1941/42, at around the time of Japan's attack on Pearl Harbour, Casablanca became a classic movie; ostensibly a three-way love story with an exotic African setting involving an American, a Norwegian, and (reflecting the birthplace of the film's director) a Hungarian. The movie, however, was really about France. Three Frances: free France, occupied France, and (puppet) Vichy France. And the real start of the movie was the ambiguous French police prefect, Captain Louis Renault (played by Claude Rains).
I watched Casablanca for the second time just last month. Hooray for DVDs. The drama of France and Paris is easily matched to the present drama of Ukraine and Kyiv. Indeed, Kyiv looks like a cool city which, like Paris in April 1940, would once have been great to drive through in a sports car with one's lover. (Earlier this month, I watched on Netflix: Winter on Fire, Ukraine's Fight for Freedom; where we saw the 2013/14 protest occupation, which finished on a bloody note and did eventually achieve regime change from within.)
Casablanca was actually a perfectly timed piece of soft-propaganda, that played a major role in turning American sentiment in favour of joining the war in Europe. Does it foretell anything about how events in and beyond Ukraine may play out?
Certainly, we can imagine a 'fall of Kyiv' much as the fall of Paris in May 1940. We can imagine Ukraine being split into an 'occupied territory' in the centre, east, and south; and a puppet regime in the west (Belarus Two?). And we can imagine a Ukrainian resistance much like the French resistance, and liaising with a 'free Ukraine' administration, administratively based in NATO Europe. (When in London in the 1970s, I worked at Wool House, which overlooked the building that was the political headquarters of Free France. When the French President made a state visit, he – Valery Giscard d'Estaing – paid homage there to the French resistance movement. From my seventh-floor window, the top of his bald head was almost directly below!)
Eastern Europe
There is an apparent 'spirit of Ukraine' emerging that is catching the imagination of 'the West'. We in the West are belatedly overcoming our stereotypical view of Eastern Europe; a view that has led many in New Zealand to almost completely ignore Eastern Europe, easily the most adversely affected part of the world during the Covid19 pandemic. As much as we do not want to admit it, until a week-or-so-ago, we in the West – ignorantly and implicitly – regarded Eastern Europe and Eastern Europeans as inferior. Re Covid19, we did not believe we had anything to learn from their experiences. We laughed at Novak Djokovic and his anti-vaccine antics. We saw his country, Serbia, as corrupt. (I would like to hear, in the mainstream media, views on the Ukraine conflict from Serbia. It was Russia's historical alliance with Serbia which started World War One.)
Will we change our presumptions about Eastern Europe? Will we look at the whole region with fresh eyes?
I am not hopeful. We still hear next-to-nothing about the post-Soviet nations in the western media; let alone the Eastern European countries in the European Union. Bulgaria, on the Black Sea – much less populous than Ukraine, but also with some similarities – is now entering a new wave of excess-death covid mortality. Worst-affected in the whole world, nearly one in 100 residents of this European Union nation have died as a result of the covid pandemic. And it's far from over yet, as post-covid (distinct from long-covid) sets in.
And what about poor landlocked Moldova, a post-Soviet country with three million people (ten percent of whom live in the breakaway state of Transnistria); a country on Ukraine's southwest border? We need Moldovan perspectives on the Ukraine crisis, now! There is no present impediment to media access to Moldova (except access to Transnistria). Inasmuch as anyone in the west considers Moldova at all, it has been given to seem like a southern version of Belarus. Television news' maps have shown that a small part of the Russian military build-up was on Moldovan territory, but with no explanation.
In this news story published in the New Zealand Herald – Furious Russian president reportedly 'holed up in mountain lair' – the first map has Moldova sitting under an inset of Kyiv (just as Aotearoa New Zealand often sits under the label of world maps) – and the second map, while showing Ukraine's other neighbours – completely ignores Moldova. (This second map at least acknowledges the existence of Odessa/Odesa, Ukraine's third largest city, and one of the world's principal grain-exporting seaports. I have not heard anything on the news about how that city is faring, despite it being listed as being a victim of last Thursday's initial Russian assault. It looks like the Russian forces may have been defeated there. That should be news. Odessa is a victim of the media's obsession with Kyiv. According to this website, you can still book a day-tour from Odessa to Transnistria.)
The best maps of war-afflicted Ukraine that I have seen are these ones from El Pais: The Russian attack in maps: Troops cross the Ukrainian border.
An important part of what Putin's Russians want to achieve would appear to be the military control of the Black Sea, a quest to turn that sea into a Russian lake, much as the United States once envisaged the Pacific Ocean as an American lake. (And as King Cnut 1,000 years ago regarded the North Sea as a Danish lake.) So any map of the western-aligned neighbours of Russia/Ukraine needs to include Turkey. And any meaningful discussion of what Russia wants needs to include a much fuller narrative than we are getting about the importance to Russia of the Black Sea. (Turkey, as a NATO member bordering the Soviet Union, was an understated put important player in the 1962 Cuban missile crisis; that crisis being a useful political analogy to the present crisis. Turkey's attachment to NATO is somewhat peripheral these days.)
Kaliningrad
I have still yet to hear anything in the mainstream media about Kalinigrad. In practice, it must already be a NATO hostage. Signs are that the Baltic Sea is becoming a NATO lake. (We may also note that the most vociferous anti-invasion protests within Russia would appear to be in St Petersburg, the former capital of imperial Russia, also on the Baltic Sea.) I would have thought that the western mainstream media would be making a beeline for Kaliningrad, Vladimir Putin's Achilles' Heel. Not only can 'the west' accentuate Kaliningrad's detachment from the rest of Russia, Kaliningrad also forms the basis for an inconvenient (for Russia) history lesson that Berlin might like to teach Moscow. And, I suspect that for many residents of Kaliningrad, any political detachment from Russia might be regarded more as liberation than incarceration.
East Prussia was once an important symbolic territory of Prussian nationalism.
What Putin really wants
As a nostalgic nationalist, Vladimir Putin sees Kyiv as the foundational capital of 'Russia'; founded by the Kievan Rus' much as Rome was founded by Romulus. Other countries have their sentimental sites and capital cities. China has Xian, its ancient capital, site of the Terracotta Army. Israel has Jerusalem; and the Masada. The Danes have their Viking capital of Roskilde, on Zealand. The Greeks have Olympia and other sites. Australia has Botany Bay and Circular Quay. Serbia has its Kosovo Myth (1389), which was the basis for the nationalist putsch against ethnic Albanians in Kosovo; an event that precipitated the NATO bombardment of Serbia in 1999.
This means that Russia – as in Putin's Russia – will be unlikely to pull back unless Kyiv (and territories to the south and east of Kyiv; and probably Moldovan Transnistria) are incorporated into Russia, much as Crimea has already been incorporated into the Russian Federation. Beyond that, anything will be negotiable, including the Russian versus Prussian status of Kaliningrad. Indeed, I believe that if the desired Ukrainian territory is incorporated into Russia, then Mr Putin will neither be concerned about NATO on his subsequent doorstep, nor concerned with going further to reinstate a Russian empire based on Soviet Union boundaries. He would have completed his historical mission.
Such a Russia – were it to be created and recognised – could even evolve into a liberal country within a generation. Indeed, Napoleon used highly illiberal means while creating a liberal Europe. I suspect that, in the school history textbooks, Vladimir Putin would rather be compared to Napoleon Bonaparte than to Adolf Hitler.
High Noon
What Vladimir Putin wants is not acceptable to most of the rest of the world. That's not good news, in the sense that the present conflict could become an order of magnitude nastier than it is at present. I sense that Putin has already gone too far now to back down (unless forced by military means to back down). Further, while not necessarily a majority Russian view, amongst conservative Russians their foundational myths are widely held. Any political removal of Putin – and we know that Nikita Khrushchev was the victim of a palace coup in 1964, after Cuba – will not necessarily spell the end of Putin's historical mission.
Volodymyr Zelenskyy seems prepared to face 'the man who hates him'. The drama is compelling. Will it be Tragedy or Comedy?
*******
Keith Rankin (keith at rankin dot nz), trained as an economic historian, is a retired lecturer in Economics and Statistics. He lives in Auckland, New Zealand.