Source: The Conversation (Au and NZ) – By Michelle Grattan, Professorial Fellow, University of Canberra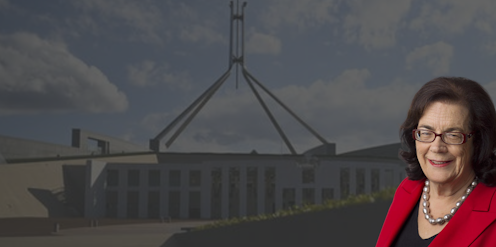 As well as her interviews with politicians and experts, Politics with Michelle Grattan now includes "Word from The Hill", where she discusses the news with members of The Conversation politics team.
This week Michelle speaks with politics + society editor Amanda Dunn about the escalating crisis in Ukraine as Russia sends in troops to rebel regions and Australia and other countries are set to announce sanctions.
They also discuss Australia's relationship with China and what role that will play in the election, after a Chinese warship last week targeted a RAAF plane with a laser. An Essential poll, out this week, gives Labor a clear edge (37-28%) when people were asked, "which party would you trust to build a relationship with China in Australia's best interests?"

Michelle Grattan does not work for, consult, own shares in or receive funding from any company or organisation that would benefit from this article, and has disclosed no relevant affiliations beyond their academic appointment.
– ref. Word from The Hill: Australian politics in an uncertain world – https://theconversation.com/word-from-the-hill-australian-politics-in-an-uncertain-world-177622